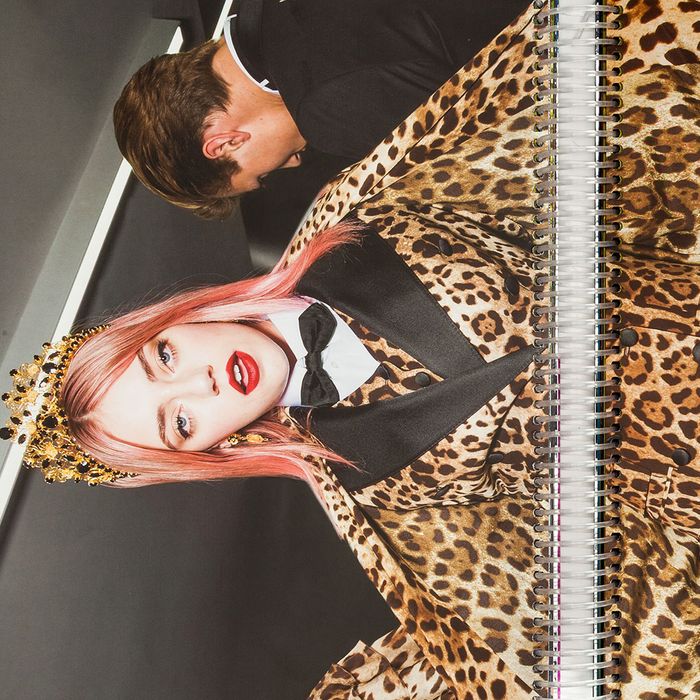 Photo: Courtesy of Dolce & Gabbana
Dolce & Gabbana love the cool kids. So much that the designers held a secret runway show for young influencers before sharing their spring 2018 collection with the rest of the world this fall. Domenico Dolce and Stefano Gabbana apparently consider the avocado-obsessed generation sophisticated and cultured. In a press release for their new book, out this week, they write, "These young people are now revolutionizing our way of thinking and loving." Even cooler!
The $200 tome looks like a spiral notebook, or a high-end high-school yearbook. It's titled Dolce & Gabbana: Generations: Millennials: The New Renaissance, published by Rizzoli, and has lots of photos of influencers and young socialites wearing D&G clothes, like Cameron Dallas, Talita Von Fürstenberg, Sofia Richie, and Renee Stewart. The book's proceeds will go to the Butterfly Foundation's "Schools Without Borders" program, which builds schools in disadvantaged areas around the world. Click ahead to preview the book.
If you buy something through our links, New York may earn an affiliate commission.