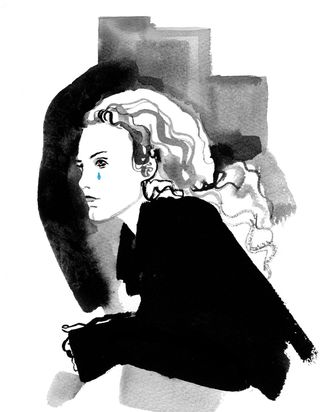 Illustration: Lauren Tamaki
For the new book Happy if You Know It, 20 female artists, poets, and authors created artwork and writing that explore the meaning of intuition. They were each asked to respond to relatable questions: Have you ever experienced self-doubt? Have you ever regretted something? How did that feel?
The prompts inspired black-and-white sketches by the Toronto-based artist Ness Lee, pastel-colored paintings of everyday happenings by Brooklyn-based artist Lauren Tamaki, a pull-out poster probing what it is to be a villain, and more. The book will be released tomorrow by With/out Pretend, an independent Canadian publisher that prints work by solely women including those who identify as queer, trans, and femme. "It's not possible to be truly happy unless you build a relationship with yourself based off trust," publisher Erin Klassen says of interpreting the collection. Click through for a preview.
If you buy something through our links, New York may earn an affiliate commission.