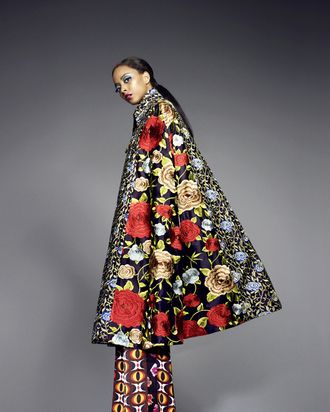 Look 12 from Birds of Paradise, Duro Olowu, fall/winter 2013/2014.
Photo: Courtesy of Collection of Vitra Design Museum
In 1964, while the U.S. rivaled the Soviet Union during the Cold War and the Space Race, a Zambian elementary-school science teacher named Edwuard Makuka decided to send the first African astronauts to the moon. He began training a 17-year-old girl, one of the crew's first members, and established the Zambia National Academy of Science. But the program was denied funding by UNESCO and several other countries and never moved past initial stages — their only donation came from a young boy in India, who gave ten rupees.
Decades later, director Frances Bodomo detailed the powerful story in her 2014 short film The Afronauts. The film is one of more than 120 works of art featured in the traveling art exhibition "Making Africa: A Continent of Contemporary Design," which recently debuted in the U.S. at the High Museum of Art in Atlanta, after stops in Germany, the Netherlands, and Spain. It examines Africa's cultural influences by showcasing entrepreneurs, artists, architects, and fashion designers, featuring innovative work by the likes of fashion designer Duro Olowu and a Walé Oyéjidé handkerchief that portrays the Madonna as a black woman. Click ahead to preview the exhibition, on view until January 7.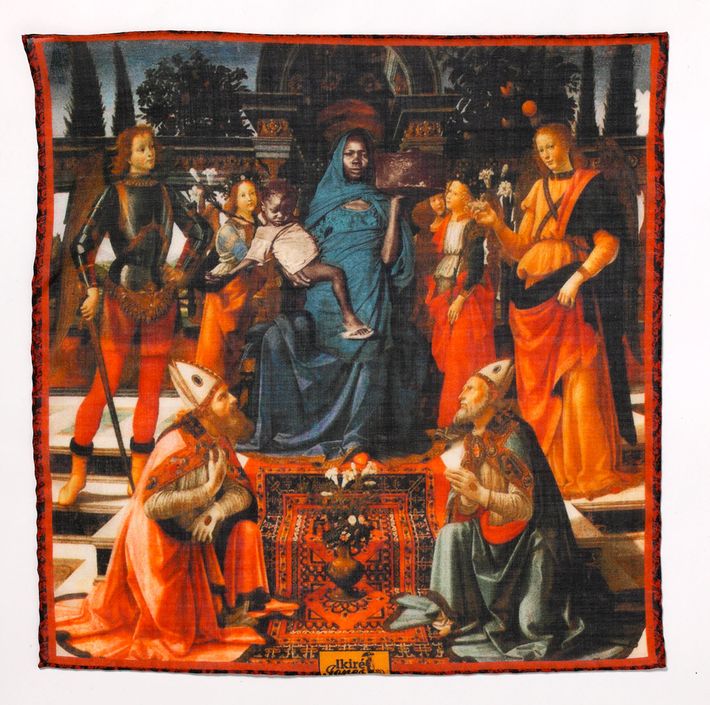 The Madonna
Ikire Jones, from The Untold Renaissance Series, 2014, wool and silk. Collection of Vitra Design Museum. © Walé Oyéjidé.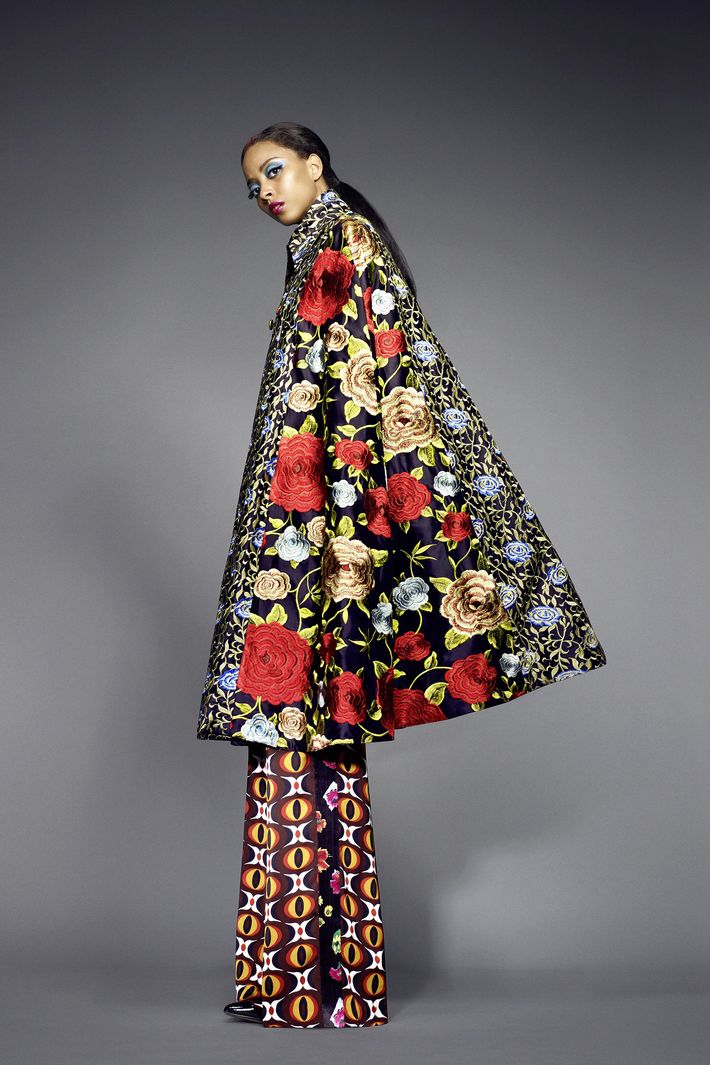 Look 12 from Birds of Paradise
Duro Olowu, fall/winter 2013/2014. Cape: Embroidered pure silk; trousers: silk and viscose; top: viscose, georgette and silk.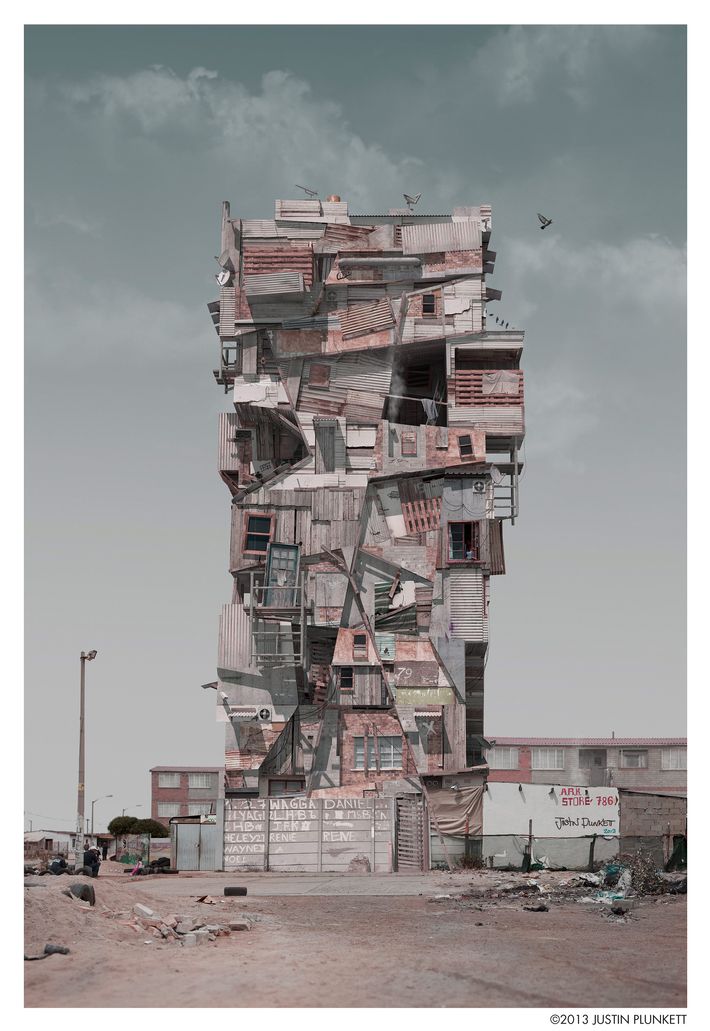 Skhayascraper, Rendering (Limited Edition of 20)
Justin Plunkett, 2013, © Justin Plunkett, Kapstadt/Cape Town.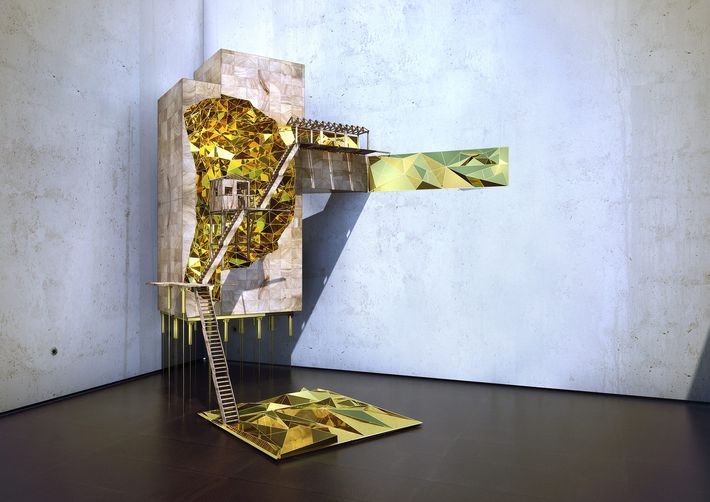 Vigilism, ' Where There's Gold: Mining Way Station'
2014, Three-Dimensional Model. © Olalekan Jeyifous, Vigilism, New York www.vigilism.com.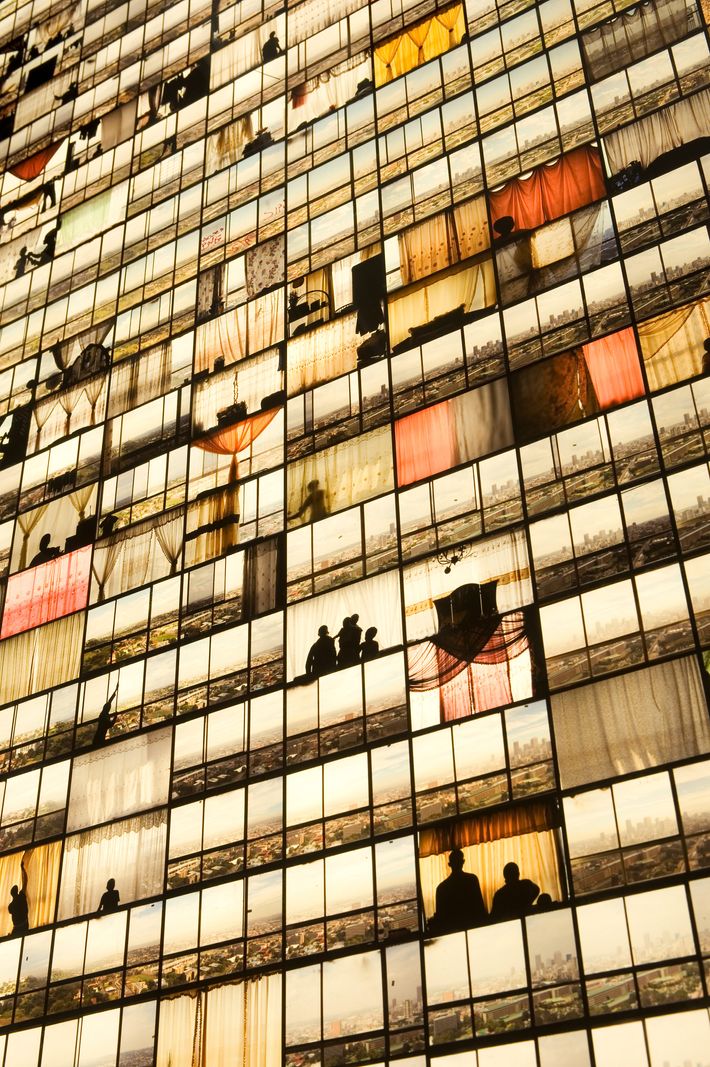 Ponte City, Windows
Mikhael Subotzky, 2009, Duratran Print. © Mikhael Subotzky & Patrick Waterhouse, Johannesburg.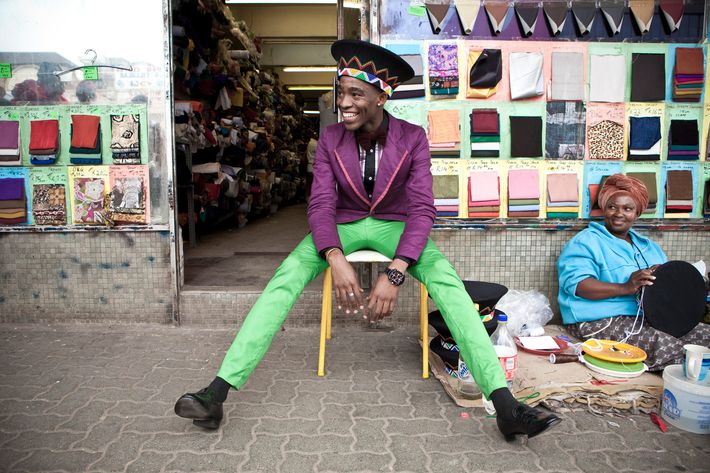 Lethabo Tsatsinyane
Chris Saunders, photographed for Dazed Magazine from the Smarteez Series, 2010, archival inkjet print on Hahnemule Museum etching paper. Collection of the artist. © Chris Saunders, Kapstadt/Cape Town.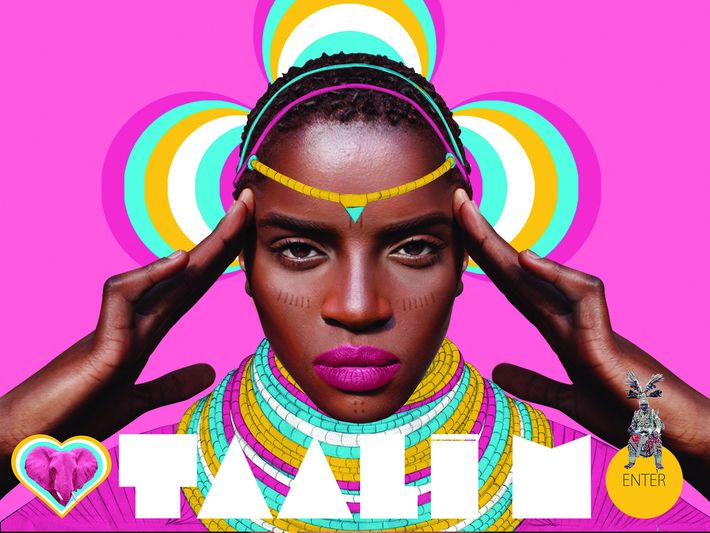 Taali M
Pierre-Christophe Gam, 2012, image from website for the French-Congolese. Collection of the artist.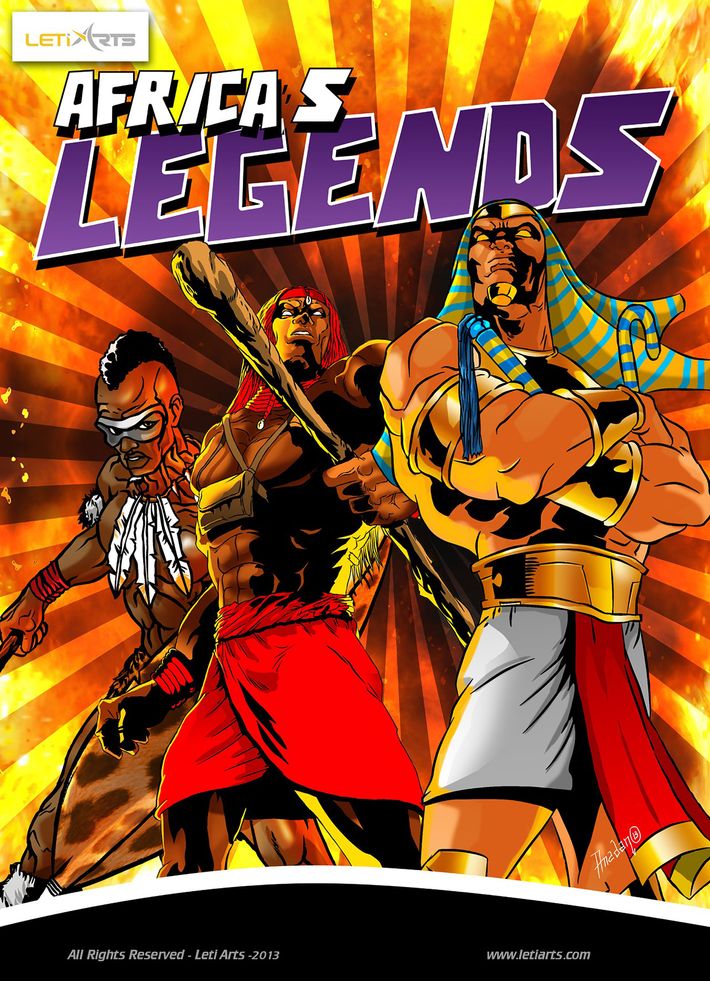 Africa's Legends
Image from Game by Leti Arts (Eyram Tawia and Wesley Kirinya), 2013, Digital Comic and Mobile Game Series. © Leti Arts.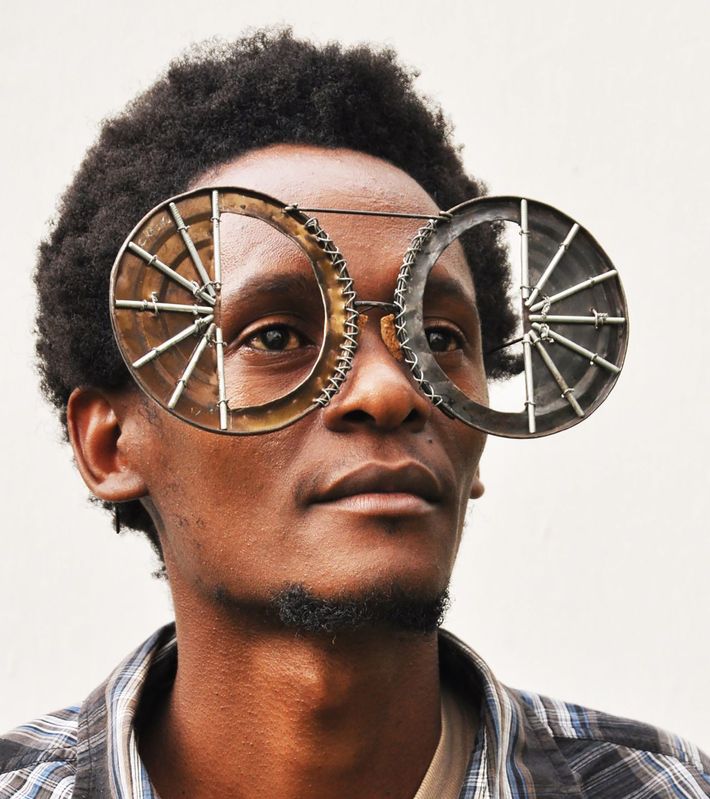 African Sun
Cyrus Kabiru, 2012, Image from the C-Stunners photography series, © Cyrus Kabiru