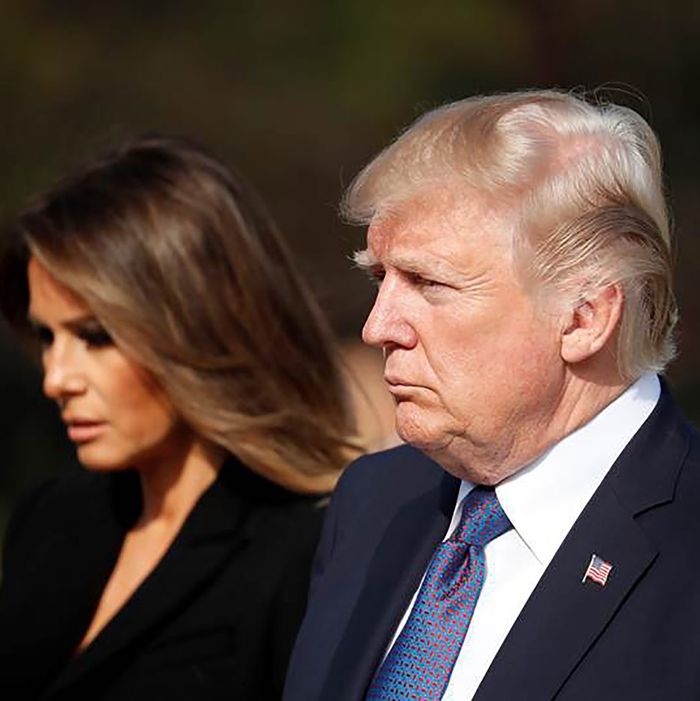 Melania and Donald Trump.
Photo: KIM HONG-JI/AFP/Getty Images
If you're in the mood for a snack — specifically, a very old snack — then look no further than the piece of 12-year-old souvenir wedding cake from Donald and Melania Trump's 2005 wedding that's currently up for auction.
The cake from a very happy marriage is available through Julien's Auctions — and the current bid is $600. But it should be noted that this piece isn't actually the loving couple's wedding cake. According to Julien's, the joyful pair's seven-tier wedding cake cost $50,000 and couldn't be eaten by guests because of how much wire was required to make the cake stand. So instead, the white frosted chocolate truffle cake with a decorative rose was part of the favors given to wedding guests to take home.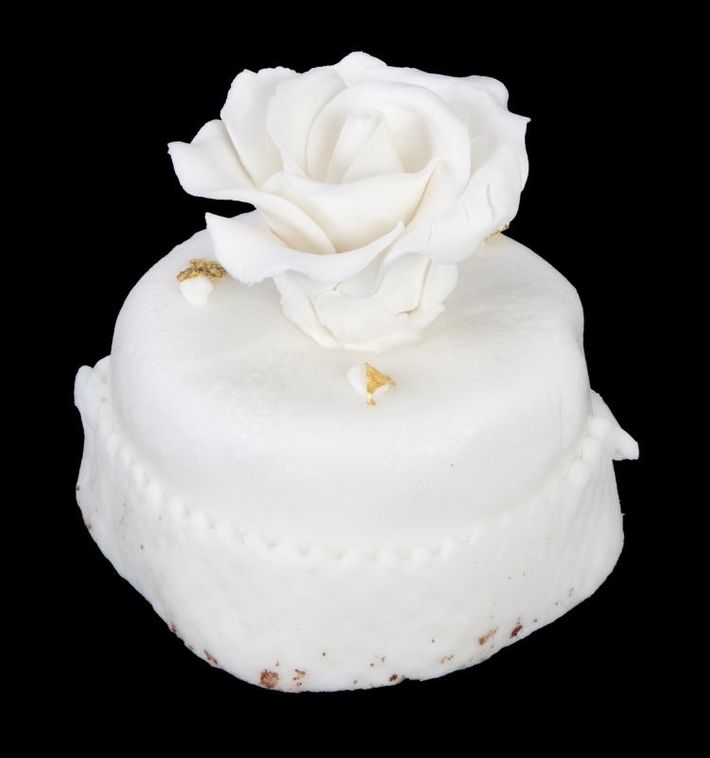 Looks like the perfect (and romantic!) midnight snack.