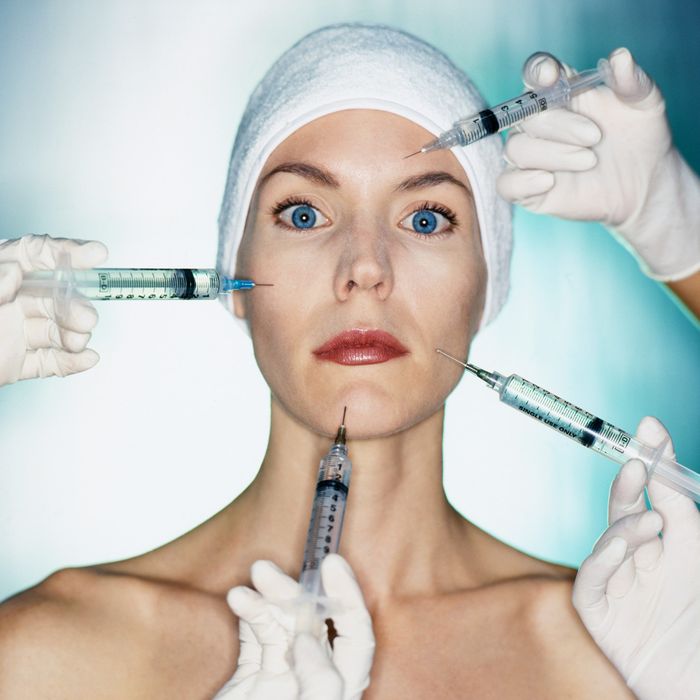 Photo: Jon Feingersh/Blend Images/Getty Images
Most people buy an Apple TV to feed their Stranger Things addiction or to watch Games of Thrones on a grown-up screen with their mom's HBO Go log-in. The Plastic Surgery Network, however, wants you to use the device so you can book your next nip and tuck.
The Plastic Surgery Network is an online platform that connects cosmetic surgery professionals and patients. Its new Apple TV app expands on that premise. Forbes writes:
The app enables potential patients to look through videos, upload questions, peruse articles that help them understand what to expect and lessening the mystery and fear that can surround any hospital visit using web, mobile and now Apple TV from the safety of their couch. Surgeons will be rated on the patient's procedural needs, the doctor's skill and the desired outcome. PSN could become a Yelp for surgeons which has positive and negative issues for the industry. The developers are already working on adding elements that utilize Augmented Reality and Virtual Reality technologies that will add further functionality within the next 12 months. Imagine entering a virtual consultation room guided by your own personal patient care coordinator who is focused on explaining all of your cosmetic options.
In a world where Botched can thrive for multiple seasons, this app might actually be useful. A few doctors, Forbes notes, have already endorsed the technology. Of course, reserving your Apple TV for strict Netflix-bingeing purposes is also your inalienable right.