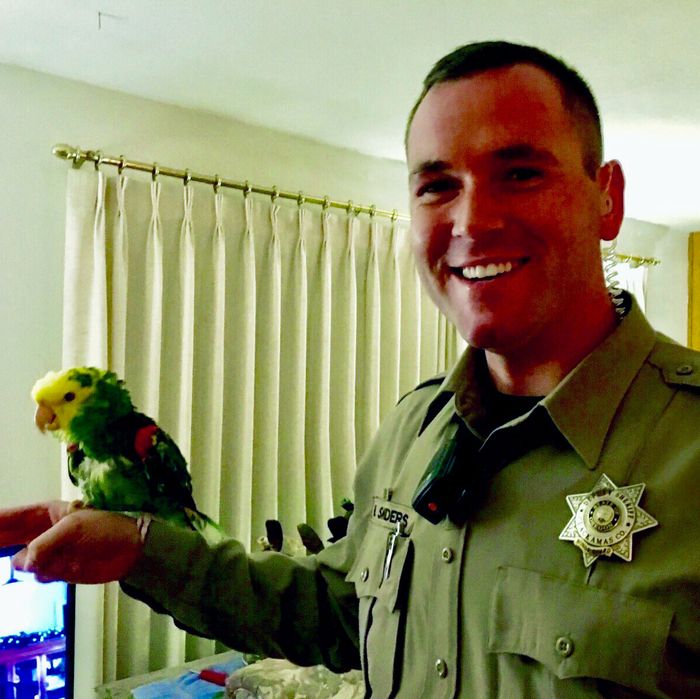 Diego and deputy Hayden Sanders.
Photo: Courtesy of Twitter/ClackCoSheriff
Some drama queens will do anything for attention. At around 7:45 p.m. on Monday night, a UPS delivery man near Clackamas, Oregon, was delivering mail when he heard screams for help. Alarmed, he had his wife call the police while he waited nearby. When Sheriff's deputy Hayden Sanders arrived, he approached the home cautiously, but he soon found the cries weren't coming from a person in distress, but from an agitated, theatrical parrot named Diego who clearly wanted all eyes on him.
According to Oregon Live "After a very brief investigation, it was determined no foul play had taken place and Diego, despite his cries, was in both good health and good spirits."
Get it together, Diego.