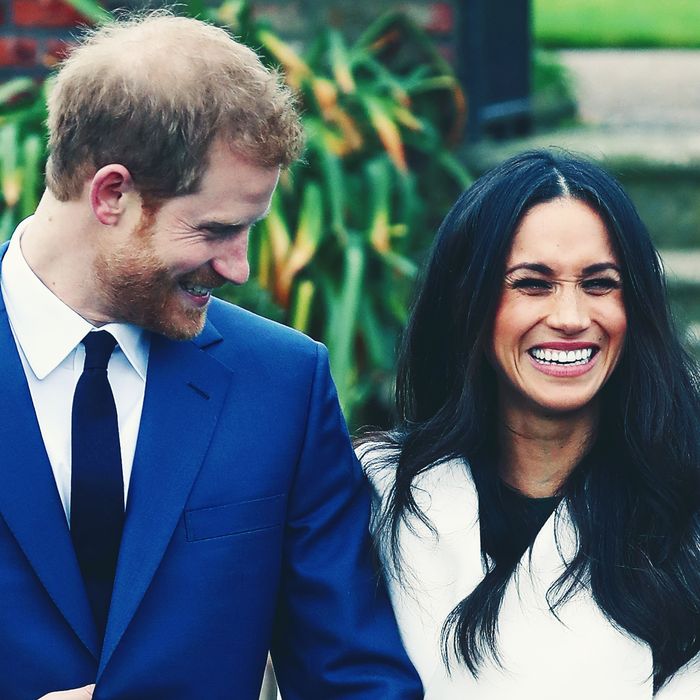 Prince Harry and Meghan Markle.
Photo: Chris Jackson/Chris Jackson/Getty Images
Prince Harry and Meghan Markle have selected Saturday, May 26, 2018, for their royal-media extravaganza, a.k.a wedding, The Sun reports.
The date coincides with the U.K.'s spring bank-holiday weekend and Memorial Day in the U.S.
The pair will marry at St. George's Chapel in Windsor Castle where Prince Harry was christened. The venue is a smaller and more reserved location than Westminster Abbey where Kate and Prince William were married.
A weekend wedding is a notable break from royal tradition, in which weddings are typically held on weekdays. But as they say when you've retired from acting and/or have a castle — what's a weekend?