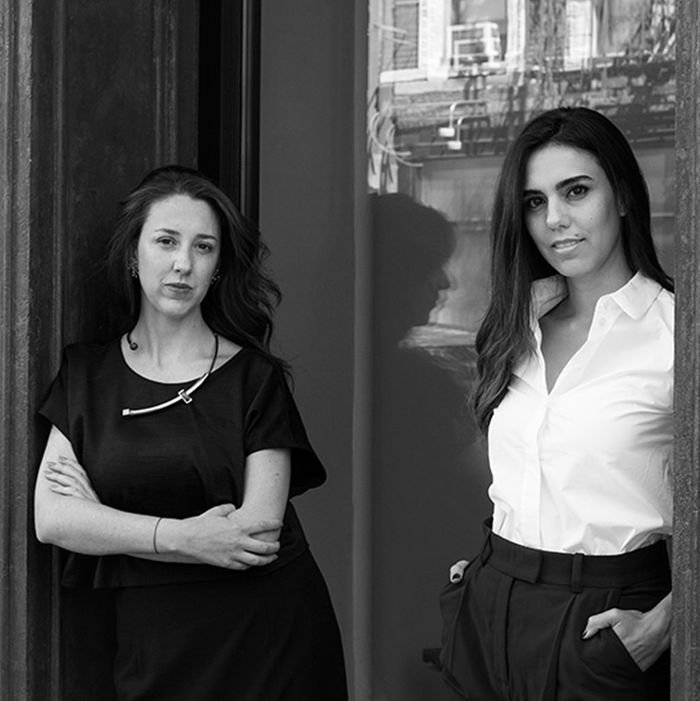 Laura Saenz and Alexandra Morris.
Photo: Ana Lorenza
Gallerists Laura Saenz and Alexandra Morris opened a new gallery on the Lower East Side today with one goal in mind: to bring more Latin American art to Manhattan's art scene, specifically from Colombia and Mexico. Proxyco is the name of the space, and its debut exhibition is inspired by an old Spanish poem written in New York by a Mexican poet, a nod to the gallery's focus on intermingling cultures.
In 1919, poet Jose Juan Tablada penned the verses of Talon Rouge and described heartbreak. Now, the "Talon Rouge" show at Proxyco spotlights six contemporary Mexican artists who play with geometric shapes and bright colors in paintings, poetry, and film. Some artists' works respond directly to Tablada's poem, like close-up photography by Veronica Gerber Bicecci, which is displayed beside the verses. Others question the source of our cultural identities, such as Ivan Krassoievitch's small ancient statues covered in absurdist clown noses and fake flowers.
The co-directors seek artists from their native countries: Saenz is from Bogotá, Colombia, and Morris is from Mexico City. They met on Craigslist eight years ago, when Morris applied for an opening as Saenz's assistant at the Leon Tovar gallery in New York City, where Saenz was the director. "I'm excited to be working with her because we're two women," Morris said. "In a world like Latin America that tends to be kind of — if not very — macho, we're doing this. I think that's cool."
The gallery's opening is a win for achieving more representation of women and people of color in the arts. The world's top three museums — the British Museum, the Louvre, and the Metropolitan Museum of Art — have never had female directors. And in a 2017 survey of New York City's top 47 art galleries, a mere 4.7 percent of artists were Latino and 6.3 percent were black.
Saenz and Morris say they're determined to show that Latin American art is not just a trend, but here to stay. "We want to integrate it artistically into daily life," Morris said. Click ahead for a preview of "Talon Rouge."
"Talon Rouge" is on view at Proxyco through January 18.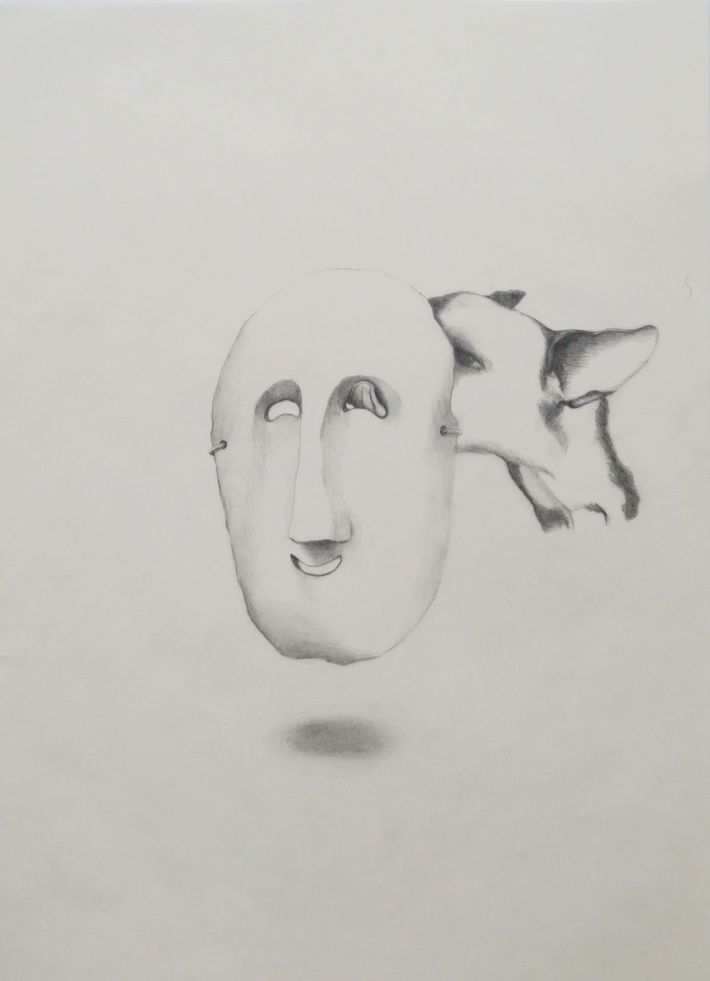 Fabiola Torres-Alzaga,  Polyphony, 2017
Talon Rouge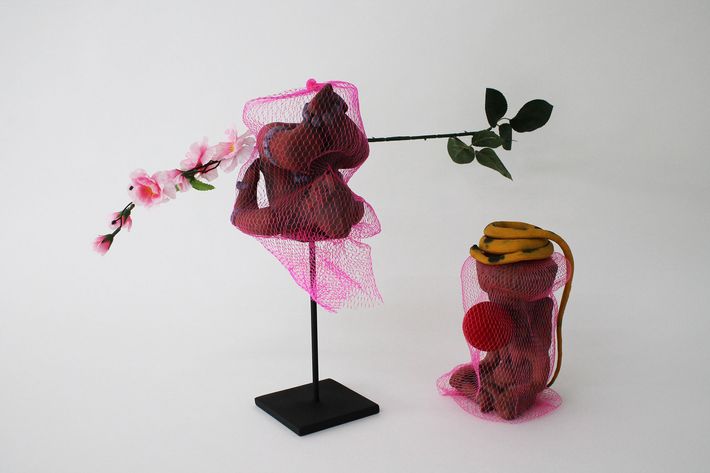 Ivan Krassoievitch, Poemas Sinteticos La Noche, 2017
Talon Rouge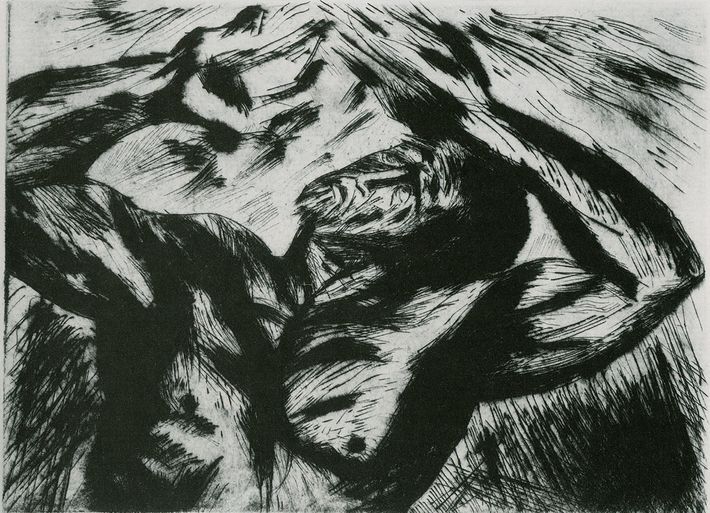 Jose Clemente Orozco, Prometheus, 1935
Talon Rouge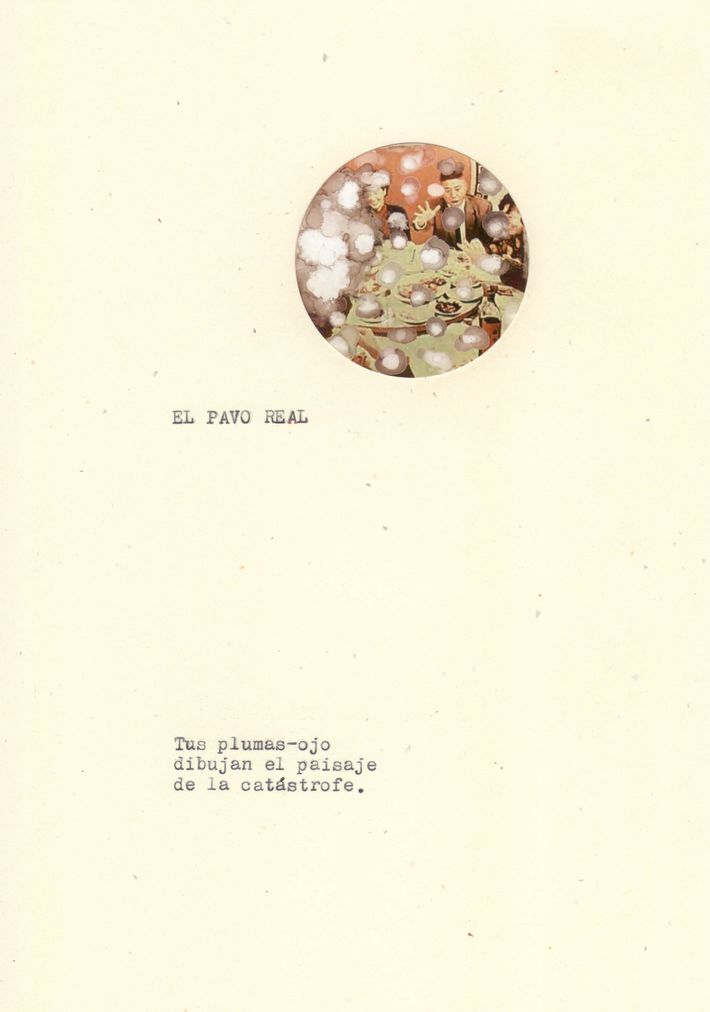 Verónica Gerber Bicecci,  Otro día, El Pavo Real, 2017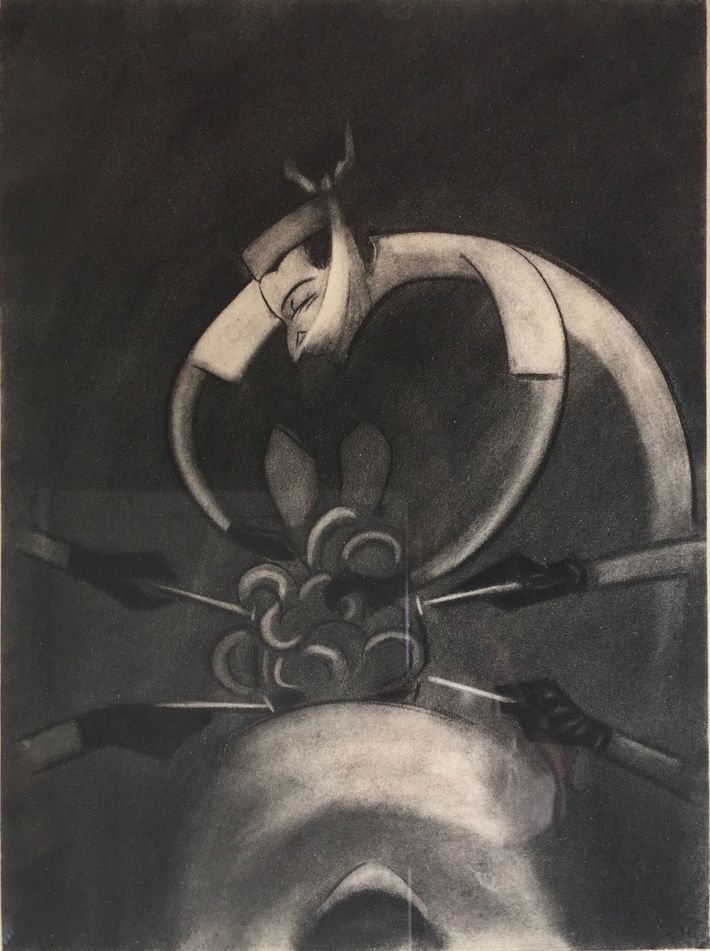 Marius de Zayas, Dr.A.A. Berg, 1912 
Talon Rouge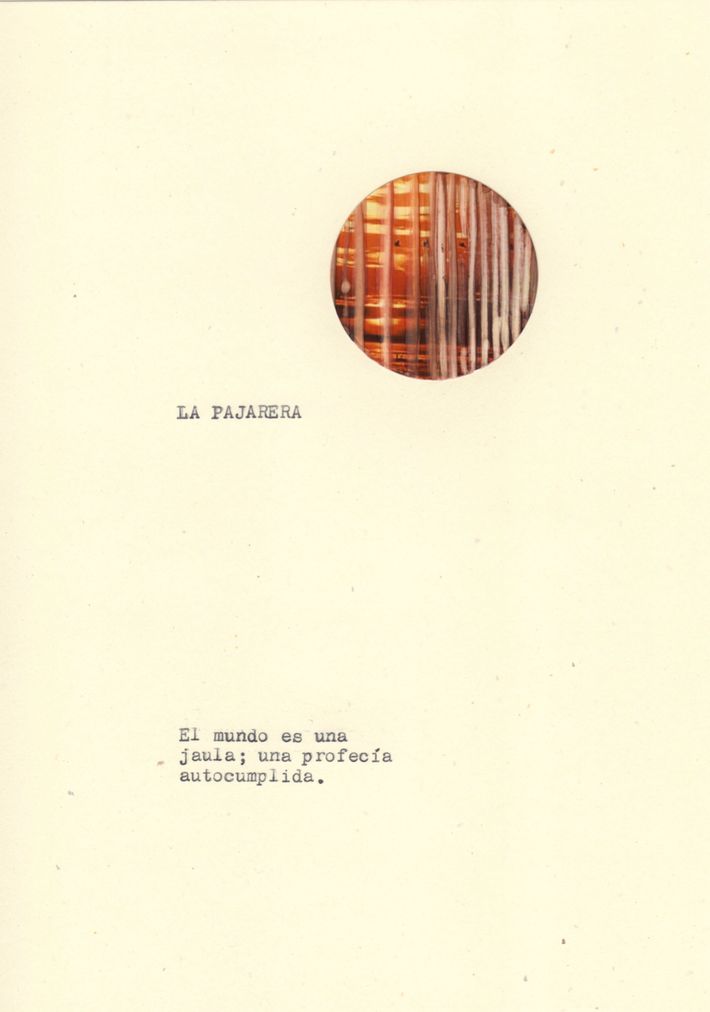 Verónica Gerber Bicecci, Otro día, La Pajarera, 2017
Talon Rouge