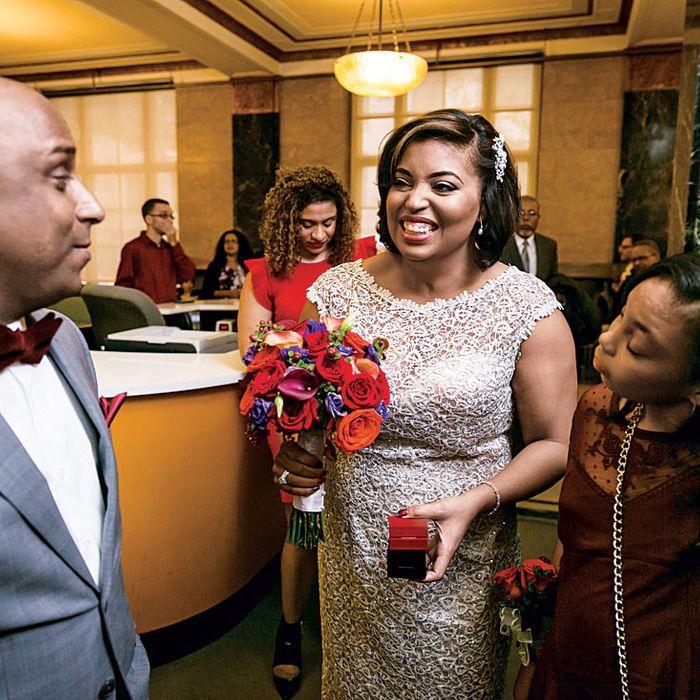 Alyssa Lewis and Mohan Matabeek.
Photo: Kelly Williams
Plenty of Long Island Rail Road commuters befriend fellow passengers. Indeed, Alyssa Lewis, 41, met Mohan Matabeek, 40, on their route. "But when we got off the train, he'd run to work and that was it," says Lewis, a regional information manager. Eventually, on another ride, Matabeek, a facilities manager, asked for Lewis's number; the couple was engaged within the year. (Lewis's then-11-year-old daughter helped pick the ring.) A City Hall ceremony on a Friday morning was followed by a Halloween masquerade on Saturday. The couple's wedding planner, Cindy Zloof, laid down some rules: "No bats," remembers Matabeek.
Instead, they filled freshly carved pumpkins with flowers and served bottles of cider labeled LOVE POTION. Ninety guests enjoyed prime rib, a candy bar, and a Thriller-era Michael Jackson impersonator. "My grandma can barely move," Lewis says. "But she was out there dancing."
The Details
Dress: Bridal Reflections
Suit: Calvin Klein
Cake: The Chocolate Duck
Rings: Benny's Jewelry
Planner: Tower Productions
Photographs By: Kelly Williams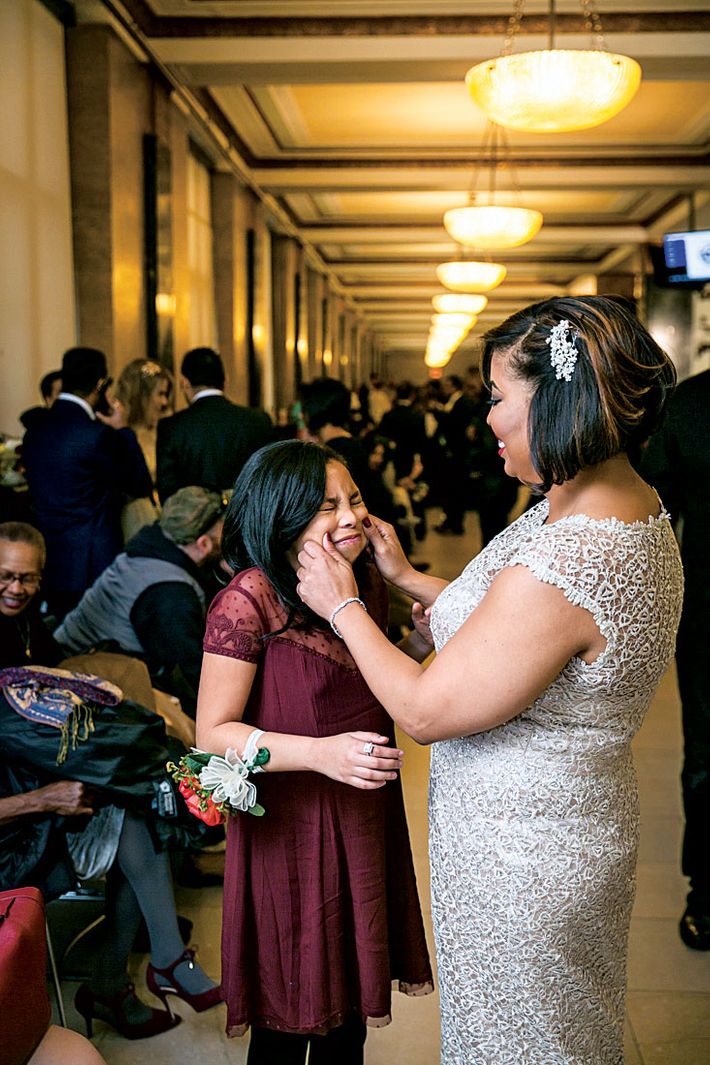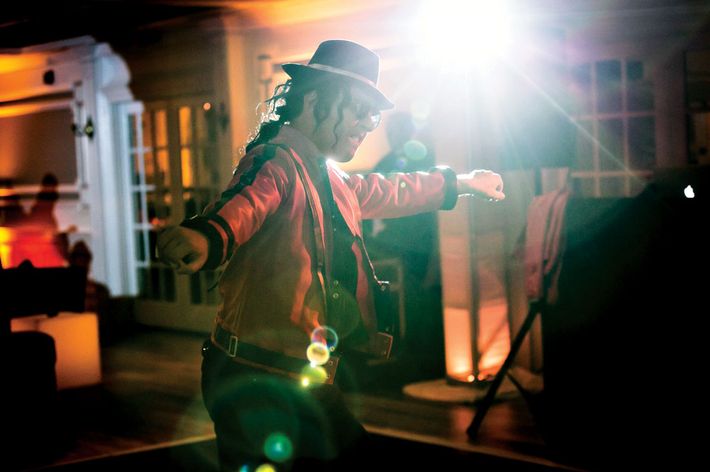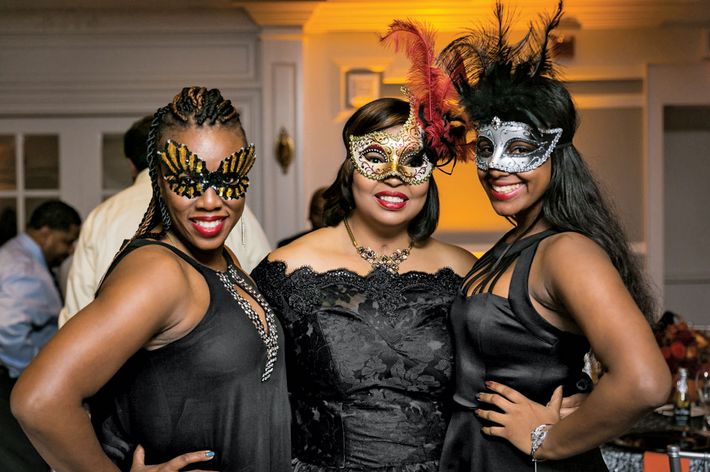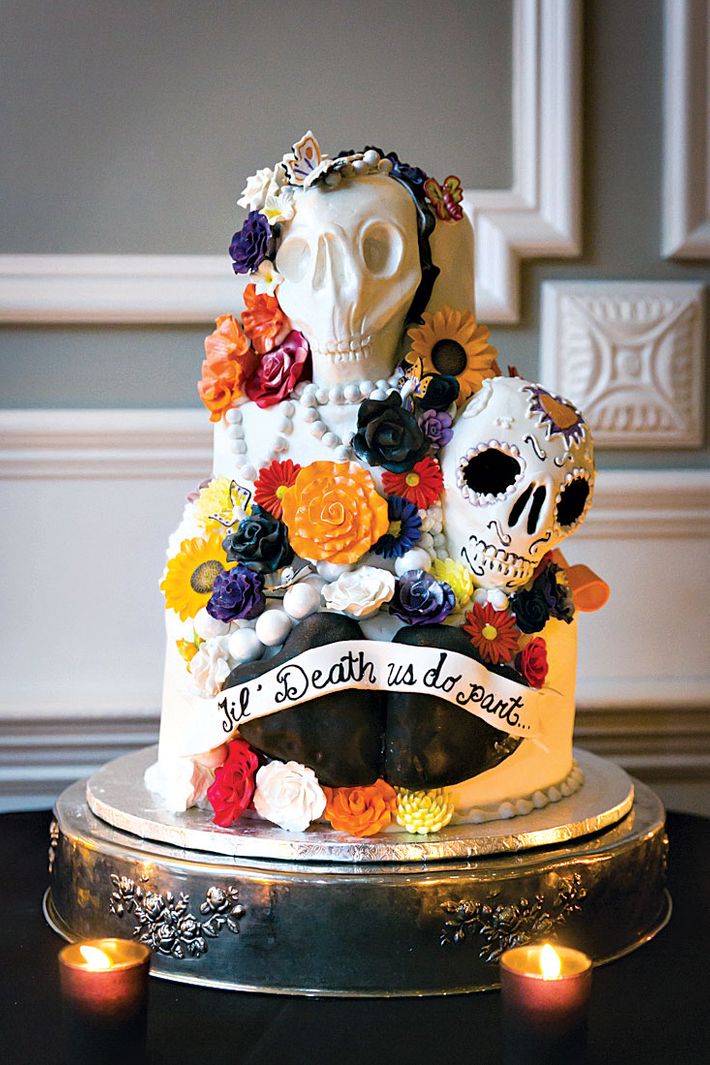 *This article appears in the winter 2018 issue of New York Weddings.