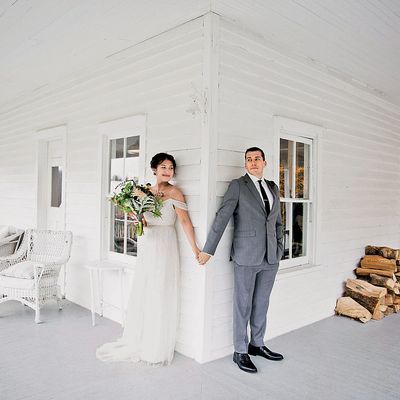 Christine Liang and Nick DiLallo.
Photo: Khaki Bedford Photography
The office romance of Christine Liang, 32, and Nick DiLallo, 29, got serious six months in. "Nick went into my boss's office and told him we were dating," says Liang, who's now a global SEO manager at Huffington Post. "My boss then told Nick not to break my heart — and he didn't." They were married four years later, at a refurbished barn in the Catskills, with a focus on one thing: "Food is important to us culturally and personally," says DiLallo, a creative director in advertising. "We didn't want just passed hors d'oeuvre and finger sandwiches. We wanted real food that everyone could be happy with." That meant pleasing Liang's Chinese relatives and DiLallo's Italian and Jewish sides, a feat they accomplished with hoisin-glazed pork belly, striped bass with ginger and scallions, and plenty of dumplings. They ended the night with a cheese tower instead of a wedding cake. "We did cut into it with a mini cheese knife, so the photos are ridiculous. We look like giants," Liang says. "That was our cutting ceremony."
The Details
Dress: Jenny Yoo
Suit: Bindle & Keep
Music: Spotify playlist
Caterer: Little Pheasant
Cheese "Cake": Talbott & Arding
Hair and Makeup: Book Your Look
Photographed By: Khaki Bedford Photography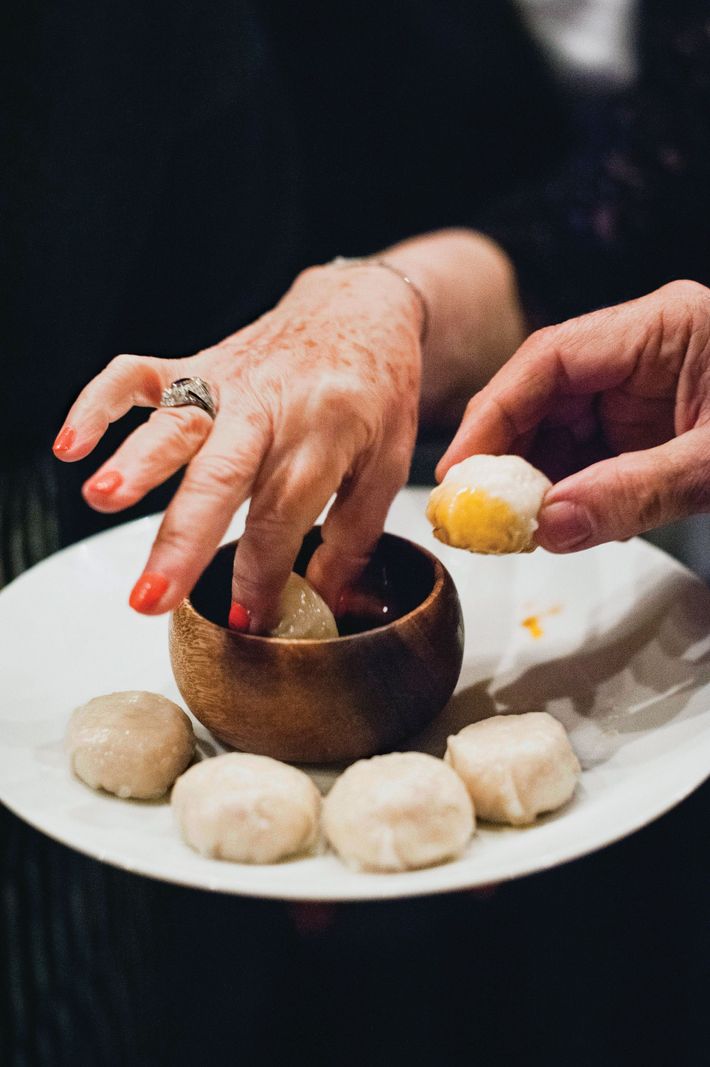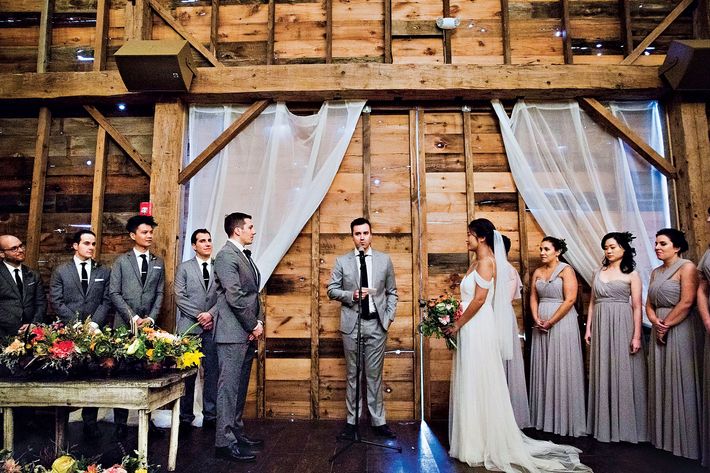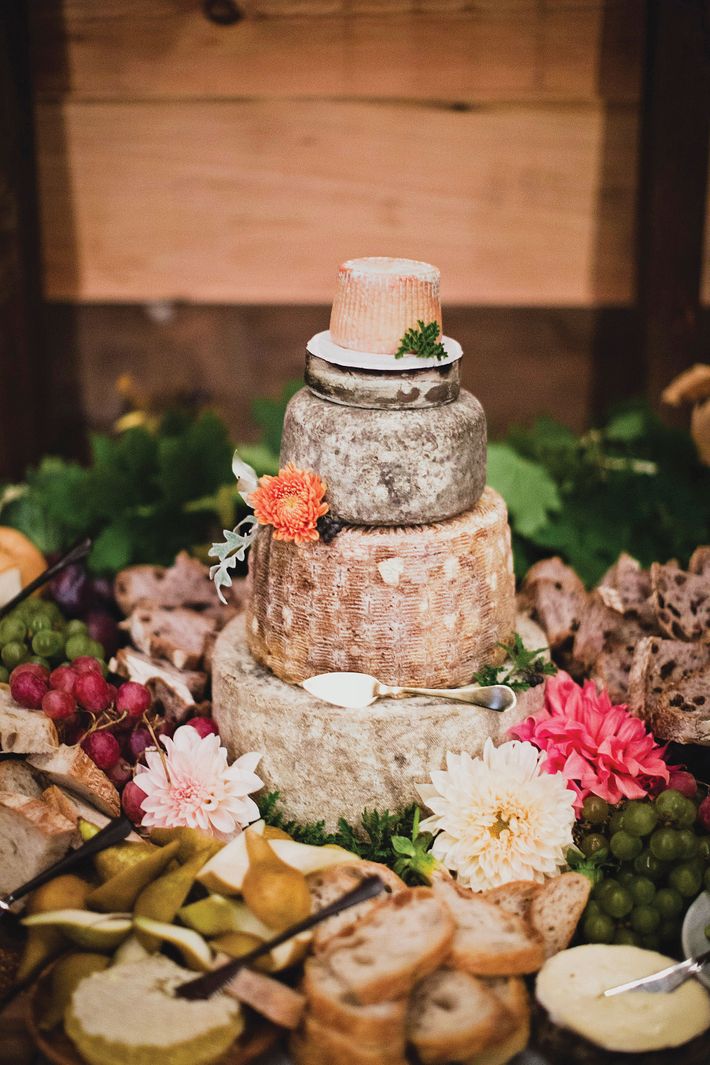 *This article appears in the winter 2018 issue of New York Weddings.