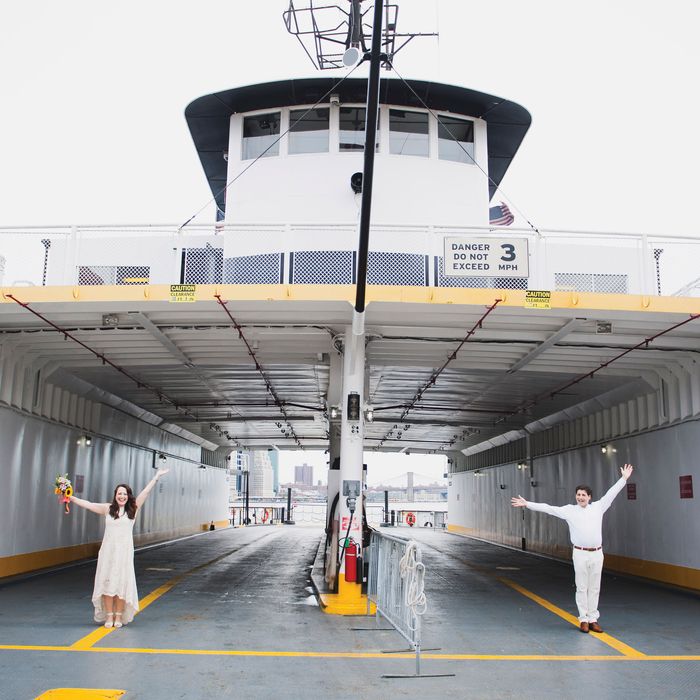 Hallie & Scott Cohnstrenger.
Photo: Khaki Bedford Photography
Early in their relationship, Hallie and Scott Cohnstrenger tripped over to Governors Island one day with a group of friends. Years later, as a couple, they decided to get married there. Rather than rent out the island's lone venue, they ran with an idea from the woman who had toured them around: a pop-up wedding. "We were like, 'That's a thing?' " says Hallie, 30, a diversity consultant. On Labor Day, the pair took 17 family members and a chuppah onto the ferry and were married near the Castle Williams fort. "People biked past and shouted, 'Mazel tov!' " says Scott, 27, who works in product at a media company. Back in Manhattan, the wedding party strolled from Battery Park to lunch at Pier A Harbor House. Afterward, Hallie and Scott went to the beer garden downstairs, "where we watched the sunset," Scott says.
The Details
Dress: BHLDN
Flowers: Trader Joe's
Rings: Dennis Molé Jewelry
Chuppah: DIY, with fabrics from the Garment District and wood from Home Depot
Officiants: Judge Jo Ann Ferdinand and Rabbi Zach Fredman
Photographs By: Khaki Bedford Photography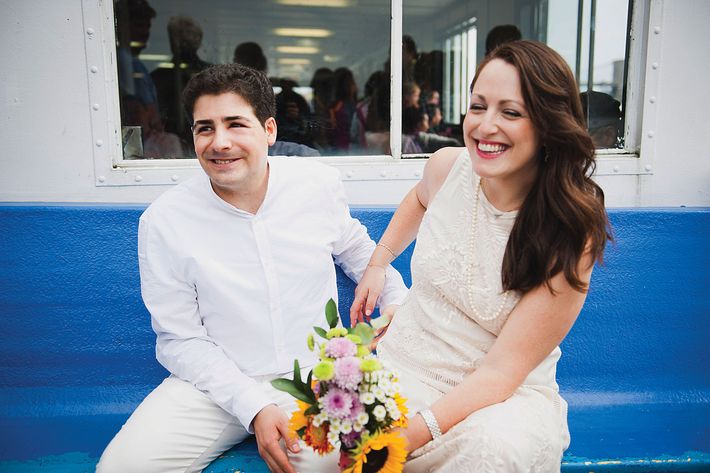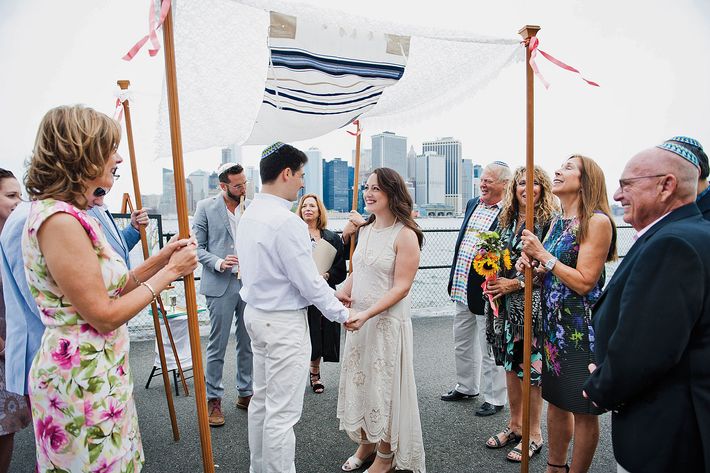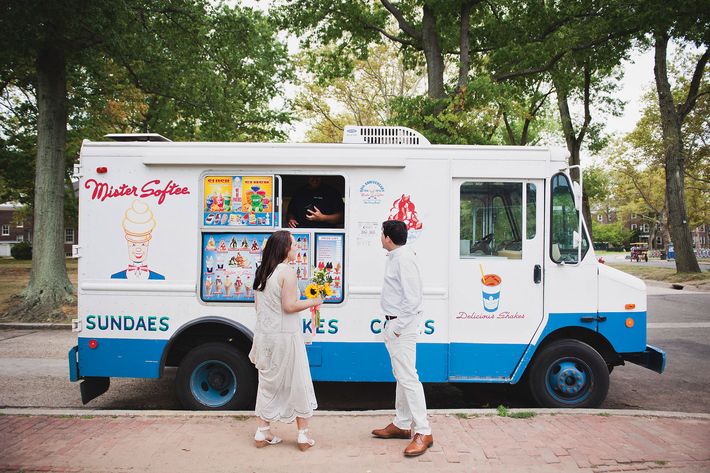 *This article appears in the winter 2018 issue of New York Weddings.