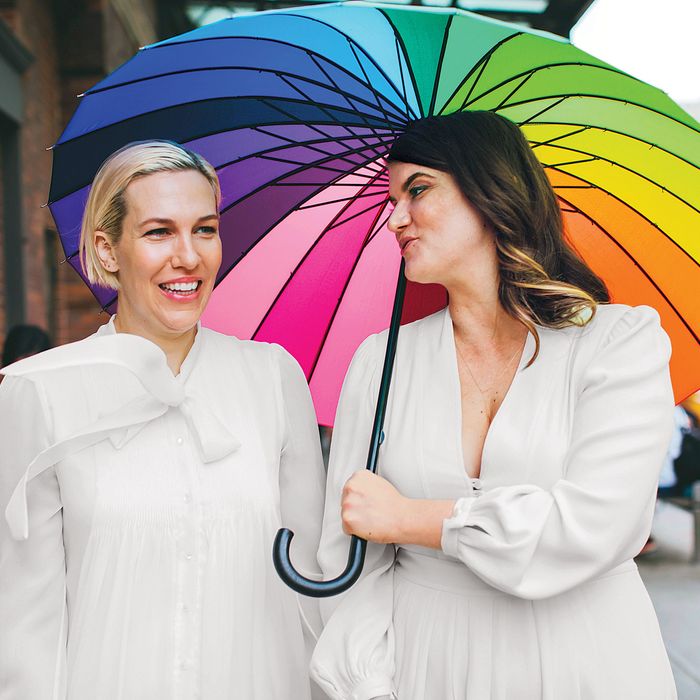 Rebecca Henderson and Leslye Headland.
Photo: Ro Agents of Les Loups
"My first film was about how much weddings suck," says Leslye Headland, 36, the writer-director of the 2012 movie Bachelorette. "I wanted a vibe like a house party, homey and low-key, so that it didn't feel like a wedding." She and actress Rebecca Henderson, 37, chose Haven's Kitchen because it resembles their apartment, down to the French New Wave posters on the wall. Planner Serena Merriman Alvarado filled the space with tall candles and shibori table runners. "When we saw it for the first time, Leslye burst into tears," Henderson says. Emotions ran high for her, too: "I was shaking so hard, I thought I would pass out" during the walk down the aisle. Friends like Broadway star Michael Esper and How I Met Your Mother's Cristin Milioti sang at the celebration (Milioti covered Beyoncé's "XO") before Headland took command of the music. "I was like, 'I want Nicki Minaj. I want Drake,' " she says. "The parents went home, and all the ride-or-dies stayed late."
The Details
Dresses: Diane von Furstenberg (on Henderson; above left), Isabel Marant (on Headland; above right)
DJ: Kenan Juska of Les Loups
Flowers: Tin Can Studios
Rings: Sarah Perlis
Planner: Merriman Events
Photographs By: Ro Agents of Les Loups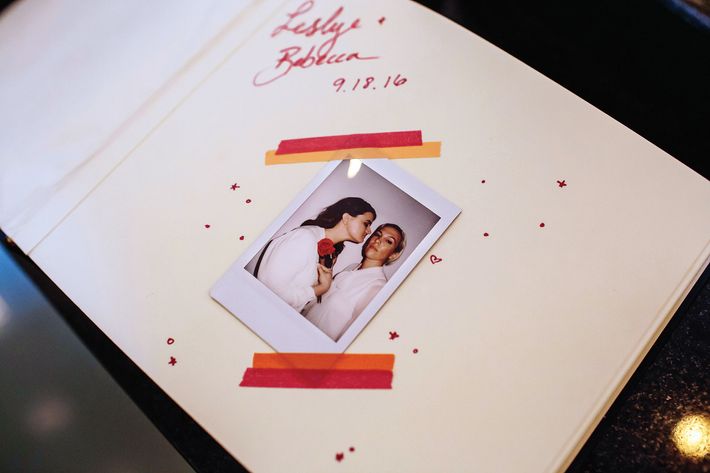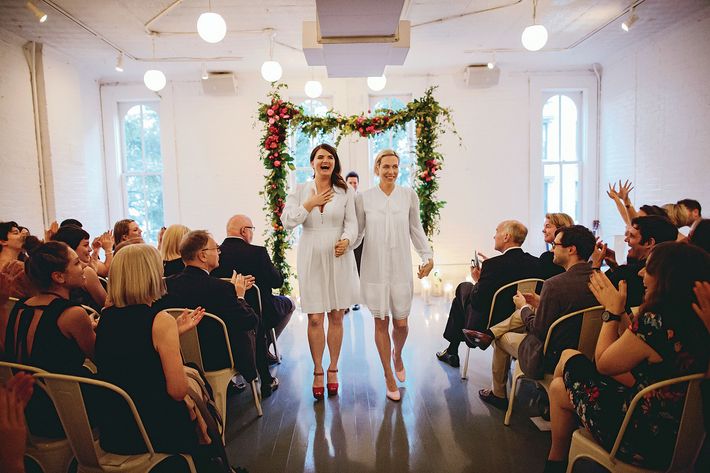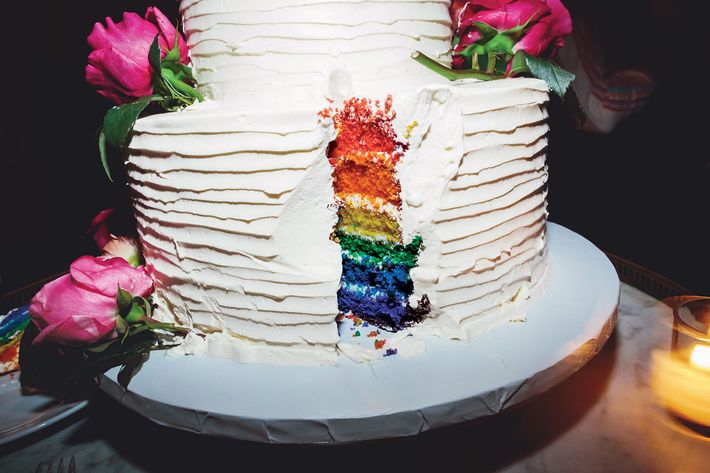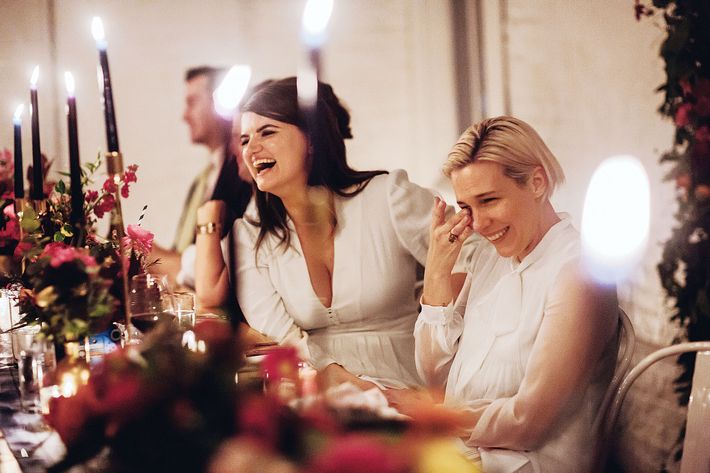 *This article appears in the winter 2018 issue of New York Weddings.