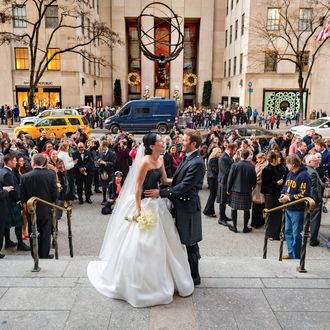 Ramona Cavanagh and James Winning.
Photo: Kim Craven of Brian Dorsey Studios
When Ramona Cavanagh, 30, met her future husband, James Winning, 33, at a sports bar in Chicago back in 2014, she recalls, "I was just excited to talk to a native Scotsman about the referendum." Winning's home country would come to dominate the look of their wedding, from the groom's bespoke kilt (created via FaceTime fittings with a friend across the pond) to a bagpipe processional down Madison Avenue that garnered lots of tourist attention. Winning relied on his accent to sweet-talk some of their vendors, especially when he learned St. Patrick's Cathedral is closed to events during the Christmas season. "My stomach dropped. 'Oh my God, I'm going to have to tell Ramona,' " he remembers. "Then the monsignor said, 'Wait, where are you from?' " After the ceremony, 130 guests enjoyed dinner and raucous dancing at the Palace Hotel, where the couple, who are both in marketing, kept the décor simple to play up the shiny-gold historical surroundings. "I wanted it to feel like a party at my house — well, maybe not my house, but a fancy house," Cavanagh says.
The Details
Dress: Vera Wang
Kilt: JH Kilt Hire
Music: Hank Lane Music
Flowers: Floralies
Hair and Makeup: Vênsette
Rings: Tiffany & Co.
Photographs By: Kim Craven of Brian Dorsey Studios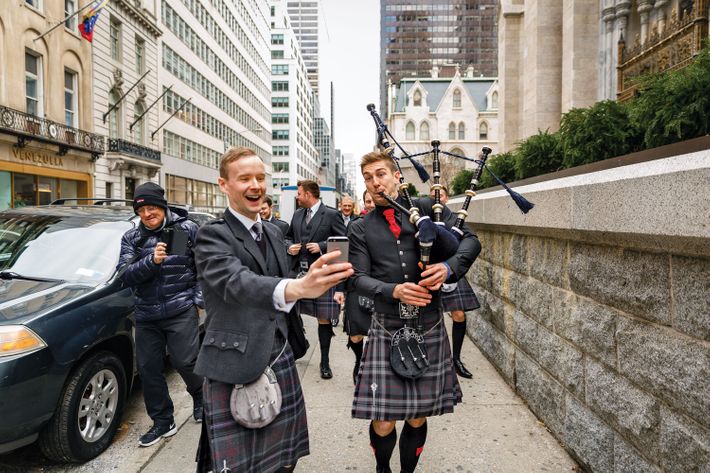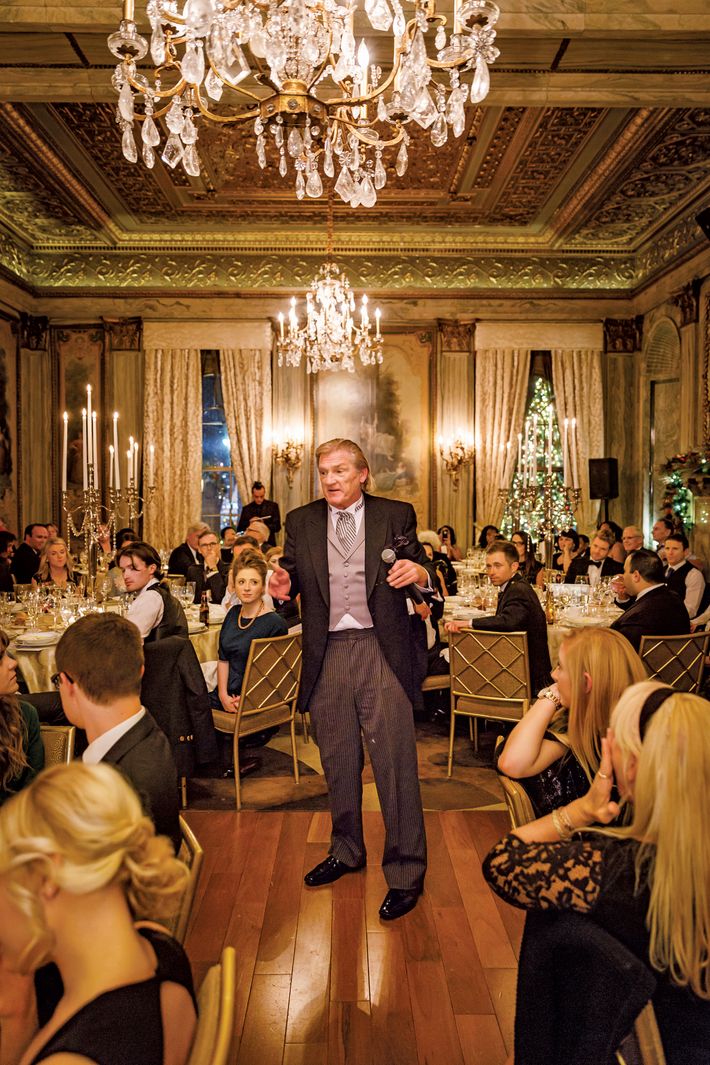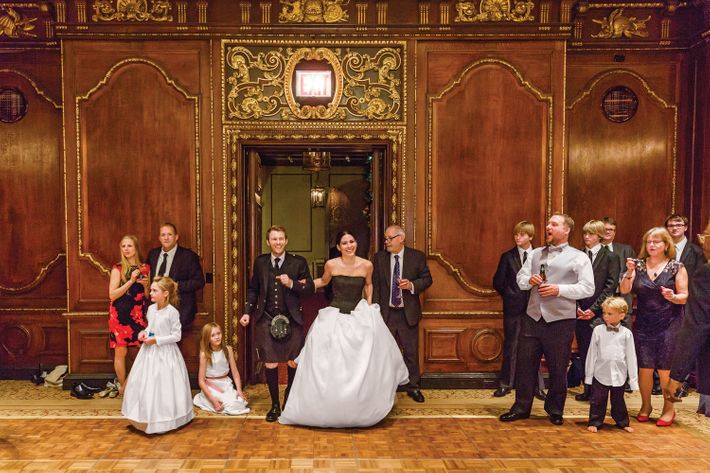 *This article appears in the winter 2018 issue of New York Weddings.