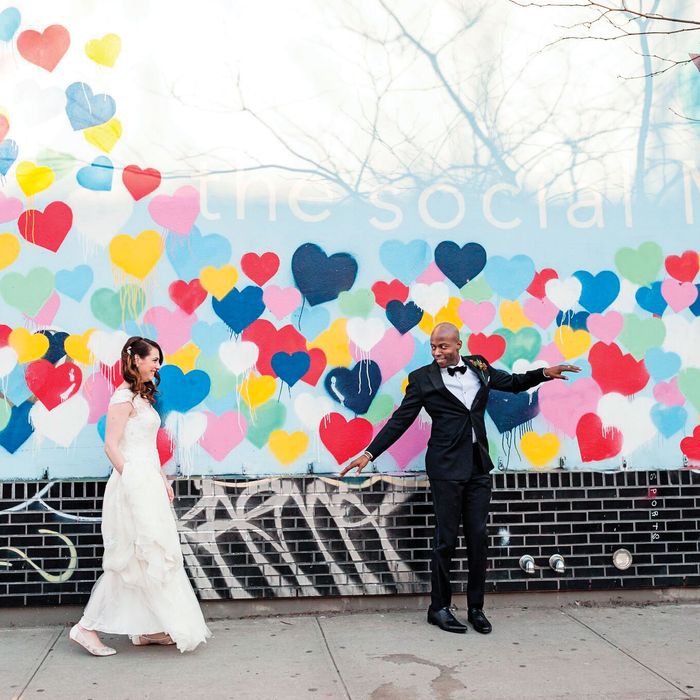 Rebecca Meltz and Remi Ajala.
Photo: Petronella Photography
Rebecca Meltz, 35, met Remi Ajala, 35, at a dance party in Gowanus while looking for her friends. "I had left my ID in Harlem, I spent $80 on a cab to get it, my phone had died," says Meltz, a high-school teacher. Ajala, an environmental health-and-safety professional, approached her first. "Remi's the guy that, when someone's distressed, he has to make sure they're okay," she says. They took care of everyone at their wedding: Muslims, Jews, Nigerians, and New Jerseyans. "We had a chuppah, and Remi stepped on the glass," Meltz says. "My aunt read a poem, and his cousin translated it into Yoruba, his parents' native language." Neither Ajala nor his relatives were fully prepared for the Jewish tradition of the hora, however. "I told my family beforehand, 'Guys, just follow these people,' " Ajala says. Afterward, a group followed the DJ to his next gig, at Irving Plaza. "The DJ grabbed the mic and said, 'Look at this: A Muslim and a Jew got married! This is love!' " Meltz says.
The Details
Dress: Enzoani
Tuxedo: Tommy Hilfiger
DJ: Herbert Holler
Hair: Hair by Britt
Makeup: Michelle Stern
Rings: Kent New York
Video: Nathaniel Brady
Photographs By: Petronella Photography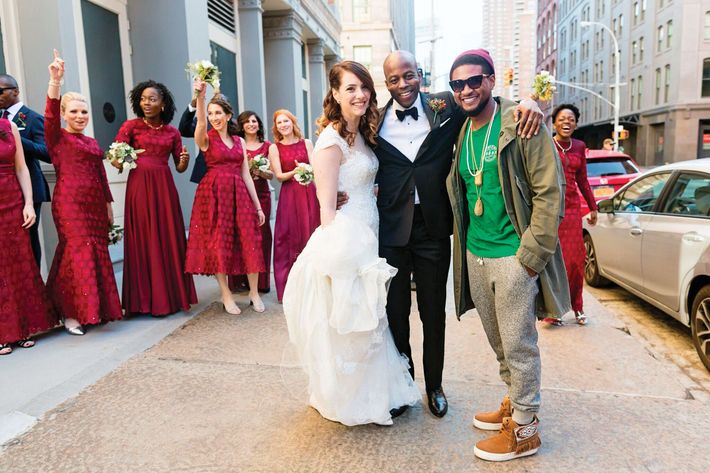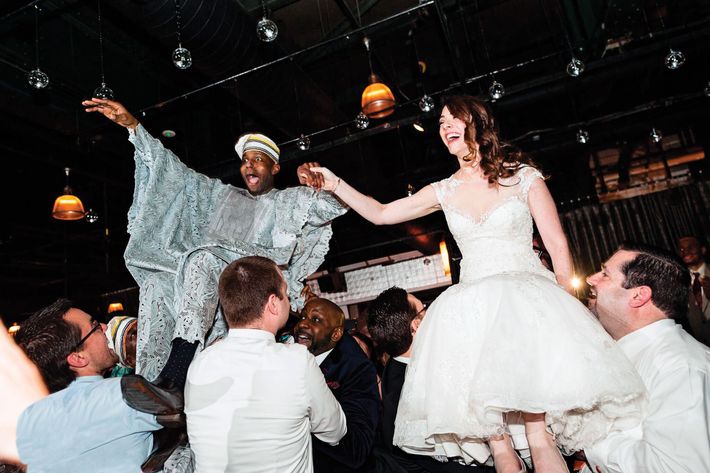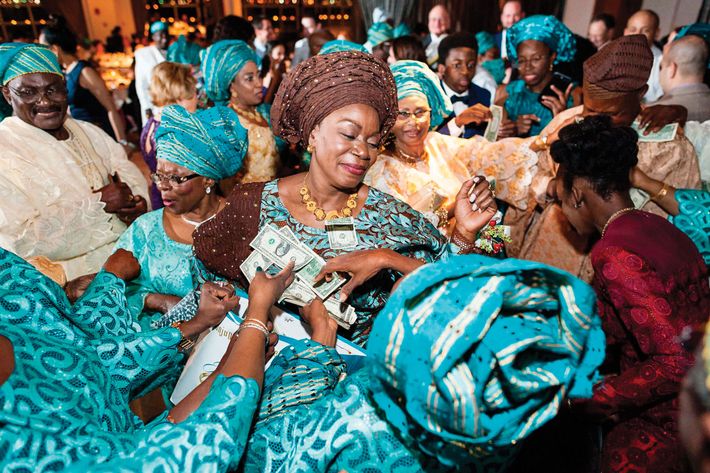 *This article appears in the winter 2018 issue of New York Weddings.