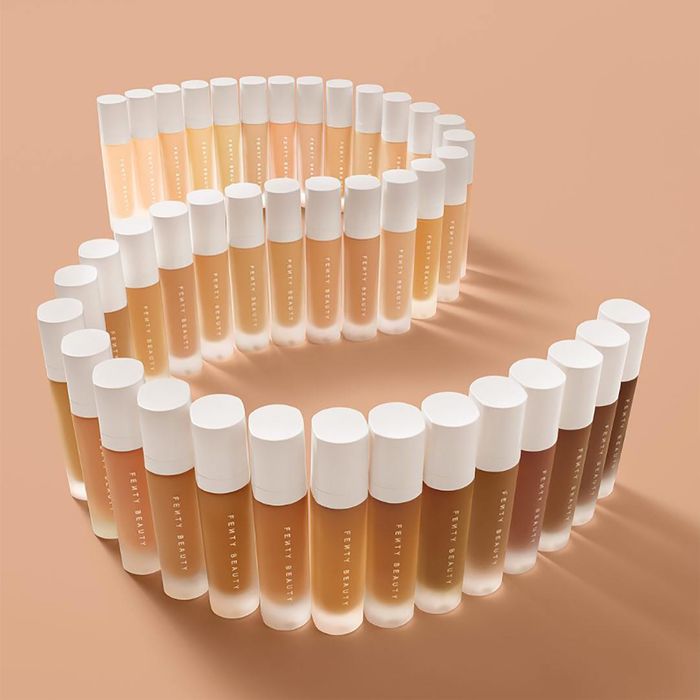 Fenty Beauty.
Photo: Courtesy of Fenty Beauty
Congrats to Time for articulating what the rest of us already knew: Rihanna is an innovator. The magazine put her makeup line Fenty Beauty on their list of the best inventions of 2017 because of its extensive foundation shade range. Fenty Beauty offers 40 different shades of foundation — far more than nearly all of its competitors. When it launched in September, its darker shades almost instantly sold out. Many attributed the shades' popularity to the simple fact that so few other makeup companies offer them at all.
Speaking to Time, Rihanna said: "I never could have anticipated the emotional connection that women are having with the products and the brand as a whole. Some are finding their shade of foundation for the first time, getting emotional at the counter. That's something I will never get over."
Think: This year Rihanna gifted the world with amazing makeup and two verses on "Wild Thoughts." What's next: Person of the Year? Uh, Time, it's your move again.