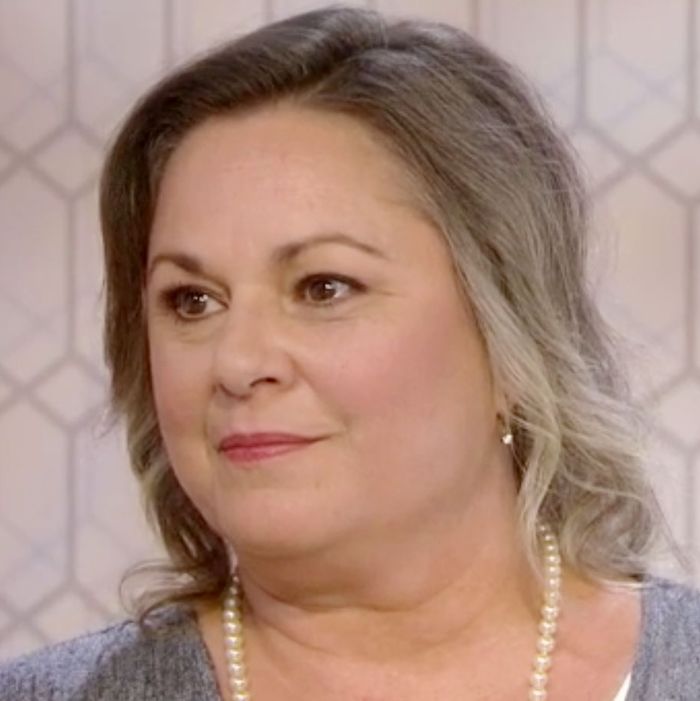 Leigh Corfman.
Photo: Courtesy of TODAY
Leigh Corfman has accused Alabama judge and current Republican Senate candidate Roy Moore of sexually abusing her 40 years ago, when she just a 14-year-old girl. On Monday, Corfman spoke out about the trauma in a new interview with Today, telling host Savannah Guthrie she "didn't deserve to have a 32-year-old man prey upon" her as a young teen.
In her first televised interview since her allegations against Moore were published by the Washington Post earlier this month, Corfman said she hadn't even started dating yet when Moore initiated contact with her. Corfman told Guthrie that Moore took her to his home twice — and on the second occasion, he laid some blankets on the floor of his living room, removed her clothing, and touched her over "what was left of" her clothing.
When he tried to get her to touch him, however, she told him she was not comfortable and he took her home. "But I was a 14-year-old child playing in an adult's world, and he was 32 years old," Corfman said, later adding that that she "didn't deserve" to have an adult man "prey upon" her.
When asked why it took her so long to come forward, she said that her family and friends had known, and that she had thought about confronting him years ago, but "my children were small. I was a single parent, and when you're in that situation you do every thing you can to protect your own." However, she decided to speak out after the Post approached her and the opportunity "fell in my lap."
In response to Moore's denial of her allegation and his claim that he doesn't know her, Corfman told Guthrie, "I wonder how many 'me's' he doesn't know." She added that since coming forward she's had to take leave from her job and has suffered financial loss as a result. But she's felt moved by seeing others speak out about their own abuse the past few weeks.
"I've had a lot of people that have come out and have said that because of my courage that they're able to do the same," she said.