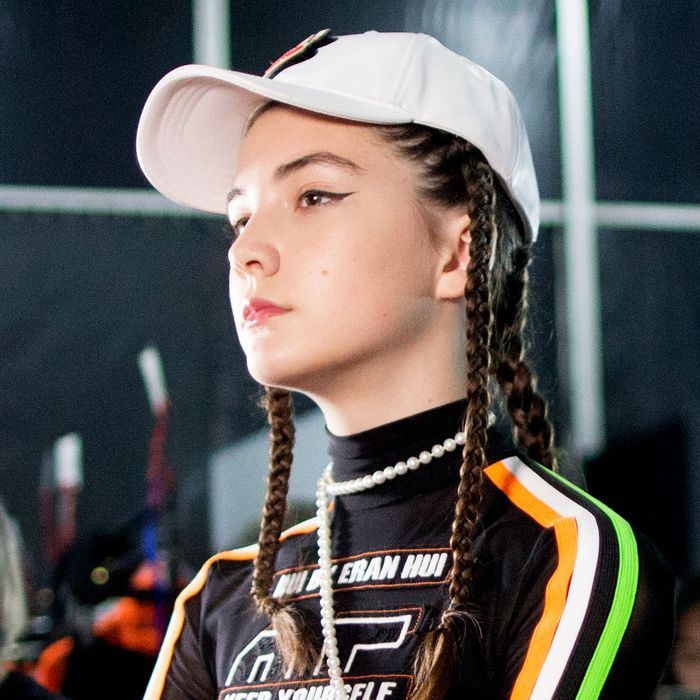 Vlada Dzyuba.
Photo: Zhu jiahao/Zhu jiahao - Imaginechina/AP
Fourteen-year-old Vlada Dzyuba died last week while working on a three-month long modeling assignment in China. Russian authorities are now looking into the circumstances of her death, according to the New York Times.
Her story quickly went viral, with many outlets reporting that she died from exhaustion. The Siberian Times originally reported (without clear sources) that she suffered from meningitis and exhaustion, and collapsed at a fashion show after working a 13-hour day. However, the Russian consulate says that Dzyuba appeared to have died from organ failure resulting from sepsis and infection. Esee Model Management, who represented Dzyuba in China, says that last Tuesday Dzyuba had a photo shoot in a city south of Shanghai, which was cancelled because she was feeling dizzy and faint. She went to the hospital on Wednesday and died on Friday.
The investigation will focus on how the teenager managed to find herself abroad without health insurance or access to medical support, as well as who brokered the contract, according to Anna Kuznetsova, the children's rights commissioner for the Russian Federation.
Dzyuba did not have health insurance in China, although her contract with Esee required she have it before she arrived in China. Both Dzyuba and her mother signed the contract, but Vlada went to China alone for the assignment. Esee Models said that she was working "mostly eight-hour days during her time in China," and Esee's chief executive told the state-run publication Global Times that her schedule was "moderate" compared to other models'. However, her mother told Russian TV station NTV that she received distressed calls from the model at the beginning of her illness saying, "Mama, I am so tired. I so much want to sleep."
Anyone under the age of 16 is considered child labor in China, but there are exceptions for those working in literature, art, physical culture, and special crafts that must be approved by the government. The use of models so young is controversial globally, with luxury conglomerates LVMH and Kering banning models under 16 from walking in their runway shows in September.