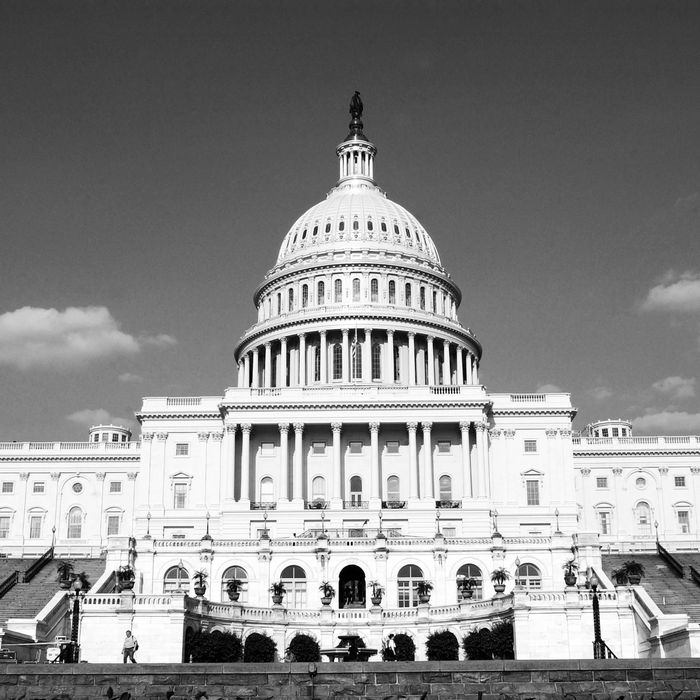 Republican senator Chuck Grassley may be best known for his inane tweets (remember the deer?), but he is also reportedly pushing for mandatory sexual-harassment training for Senate staffers in the wake of allegations against a number of powerful Hollywood and media figures.
According to Politico, Grassley wrote a letter on Tuesday to the Senate Rules Committee proposing that all upper-chamber employees be required to undergo sexual-harassment training. At the moment, such programs are voluntary on the Hill. However, a recent Politico report highlighted the ineffectiveness of Congress's current sexual-harassment policies.
"I am convinced that sexual-harassment training is vitally important to maintaining a respectful and productive work environment in Congress," Grassley wrote, per Politico. He added, "My understanding is that many offices require their staff to participate in sexual-harassment training … but as this training is not mandatory, some may not be receiving it."
Grassley pushed for a letter from the Rules Committee to be sent to all Senate employees, informing them that such training would be mandatory for current and new staffers. Grassley noted that a similar letter was sent out in July 2016 requiring cybersecurity training for all employees.
Hopefully the training will go more smoothly than Grassley's attempt to dodge questions about federal indictments.