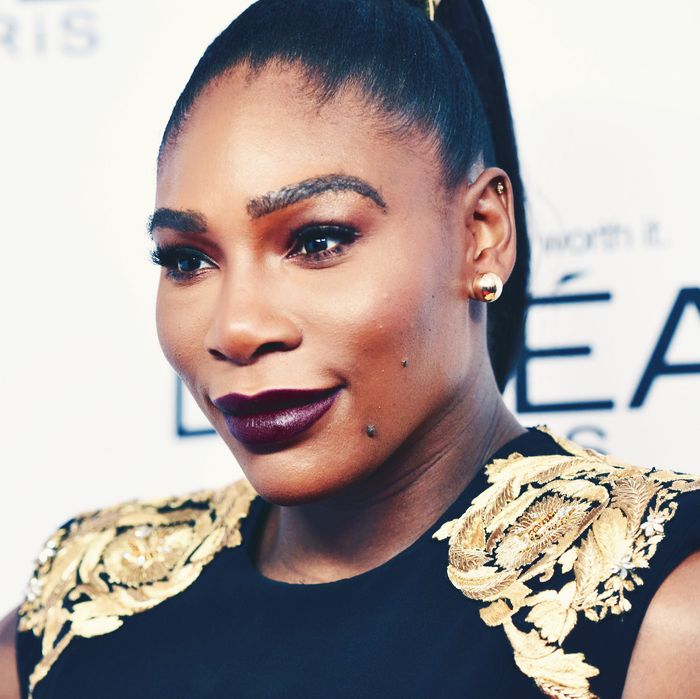 Serena Williams.
Photo: Bryan Bedder/Getty Images for Glamour
Tennis star Serena Williams and Reddit co-founder Alexis Ohanian wed in New Orleans last night, at a party than can only be described as "star-studded" or "filled to the brim with celebrities."
Beyoncé, Anna Wintour, and Kim Kardashian joined Ciara, LaLa Anthony, and (of course) Williams's sister Venus at the event at the Contemporary Arts Center. According to the Daily Mail, everyone at the event was given a trophy as a place setting, and tables were named after Williams's 12 grand-slam titles. It's unclear at the moment whether any Reddit references were made as well.
The entire block was sealed off for the event, which apparently had a Beauty and the Beast theme. The couple did not want people taking photos at their wedding and reportedly had people put their phones in special locking pouches, making it impossible for guests to Snapchat or Instagram the event. Maybe this will start a trend for all future weddings featured in Vogue.