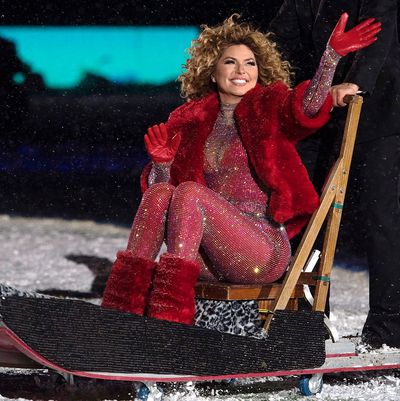 Queen Shania Twain in her chariot.
Photo: Justin Tang/AP
In other royal news, one of Canada's top aristocrats, Shania Twain, chose to utilize the country's ultimate chariot to enter a football game on Sunday night: a dogsled.
During a blizzard in Ottawa, dogs escorted Twain into the halftime show of the Canadian Football League's Grey Cup (which is basically the Super Bowl of Canada), where she performed in a very Canadian ensemble, and by that we mean, wearing head-to-toe sparkly red.
What an exciting time for Canada.