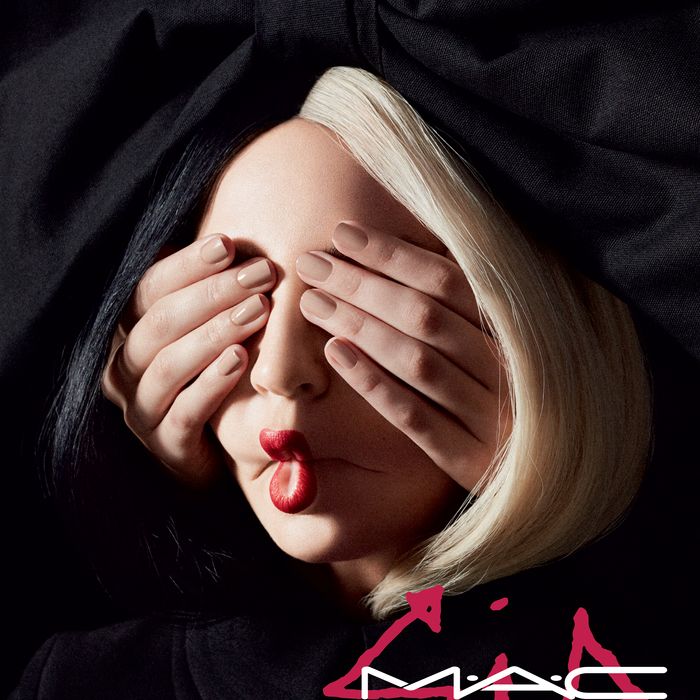 M.A.C Viva Glam x Sia lipstick.
On the surface, a makeup model who never shows her face sounds bad for business, but listen up folks: This is no ordinary model; this is Sia. M.A.C Cosmetics announced today that the Australian singing wonder is fronting its new Viva Glam lipstick campaign. Viva Glam is M.A.C's long-running charitable initiative that supports those affected by HIV/AIDS, where 100 percent of the profits made from every Viva Glam lipstick purchase directly supports M.A.C's AIDS fund. In the past, Taraji P. Henson, Ariana Grande, and pre–Fenty Beauty Rihanna headlined the campaign.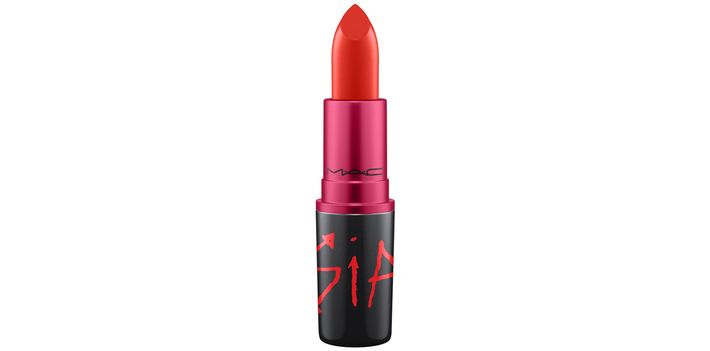 Of course, Sia famously shrouds her face in wigs so she can do normal activities, like shop at Target, in total anonymity. But for M.A.C, she graciously revealed a sliver of her face — just enough to display Viva Glam's new warm red lipstick, which will be available online and in stores, beginning January 25.