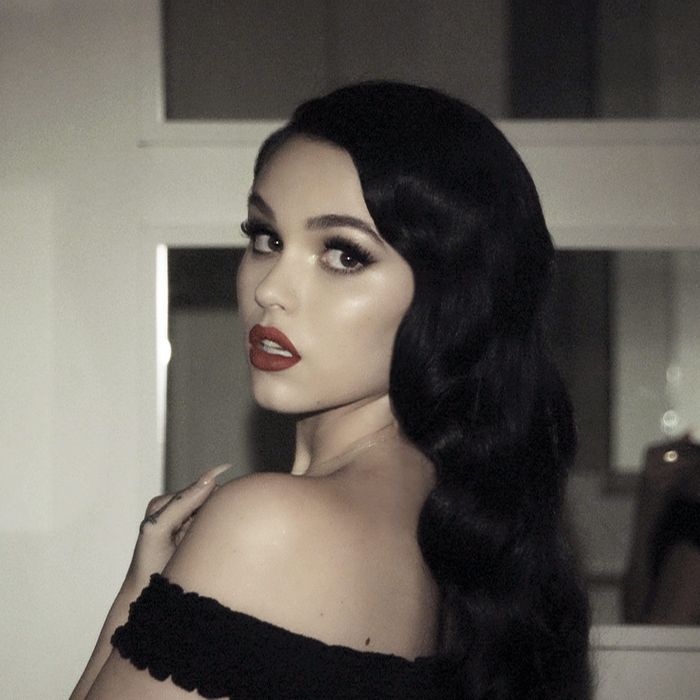 McGrath x Spotify x Maggie Lindemann
Photo: Courtesy of Pat McGrath
Lipstick and music are a natural partnership: Consider Debbie Harry, Madonna, Gwen Stefani, Rihanna. Pat McGrath, knows. For the first-time ever, the most famous makeup artist in the world is partnering with Spotify, on a special partnership that allows users to buy liquid lipstick through the music-streaming platform.
Dubbed the "So Obsessed" campaign, singer Maggie Lindemann's Spotify page (which over 7 million people listen to each month) will feature her music as well as links to buy McGrath's newest launch, Liquilust007. You can also see her modeling the new holiday collection with molten-looking dark lips in her music video for "Obsessed." TechCrunch reports that Spotify will not be taking a cut of the sales, but that this is a new sales opportunity for artists and brands.
In a statement that uses some of her favorite words ("glamour" and "major"), McGrath said, "In this digitally-empowered, digital era of make-up, where fans crave instant glamour gratification I always want to reach fans where they're most engaged. That's why this relationship with Spotify is absolutely major, because it merges beauty and music in a whole new way, that's never been done before." Just ask Kesha, Rihanna, Taylor Swift, St. Vincent, and Trey Songz — all who have song lyrics about red lipstick and would agree.