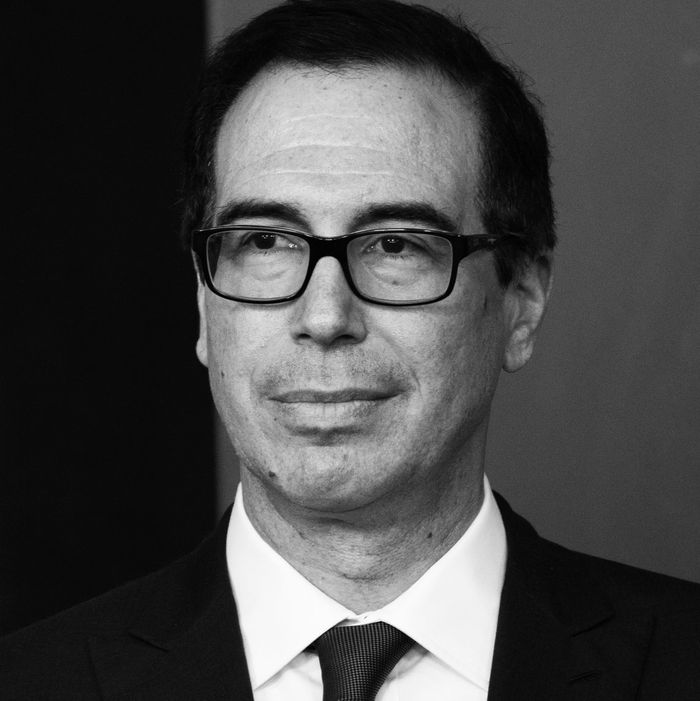 Treasury Secretary Steve Mnuchin, probably thinking about money.
Photo: Cheriss May/NurPhoto via Getty Images
Last Wednesday, the internet was blessed with a ridiculous photo of Treasury Secretary Steve Mnuchin and his wife, Louise Linton, holding onto newly minted $1 bills — an image that was widely shared, memed, and mocked. Unsurprisingly, people have been making jokes about how utterly villainous the pair look, and on Fox News Sunday, Mnuchin made a brave statement: He's okay with people comparing him to a Bond villain.
"I never thought I'd be quoted as looking like villains from the James Bond [movies]," he said. "I guess I should take that as a compliment that I look like a villain in a great, successful James Bond movie."
It was a fitting way to end a segment about the GOP's wildly unpopular tax-reform bill, which is truly quite evil.