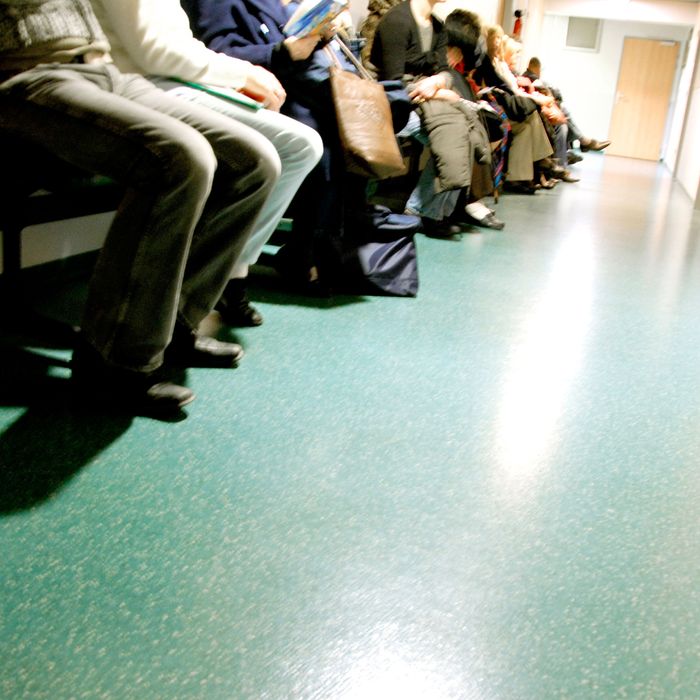 Photo: Science Photo Library/Getty Images
Teen suicide attempts decreased after the U.S. legalized same-sex marriage, but a new study published today by the CDC in the Journal of the American Medical Association shows emergency rooms saw an increase in self-injury related visits by girls over a 15-year span. While the spike correlates with rising teen depression and suicide, all accounted self-injury was not necessarily intentional. Drug overdoses and other self-poisoning were the most popular self-harm methods across genders, and cutting with sharp objects fell behind. Self-injury treated outside of emergency rooms wasn't accounted for.
The amount of younger girls between ages 10 and 14 seeking medical attention for self-harm tripled from 2009 to 2015, from roughly 110 visits per 100,000 to as high as 318 per 100,000. On the bright side, the number of older teenage girls didn't increase significantly after 2008, despite showing the highest rates in 2015 (633 visits per 100,000). Rates among boys didn't change drastically.
Cyberbullying, substance abuse and post-recession economic stress were floated as possible catalysts for the growth. Since researchers gathered data on nonfatal self-inflicted injuries from hospitals between 2001 and 2015, we'll see whether post-2017 election anxiety will have an effect.