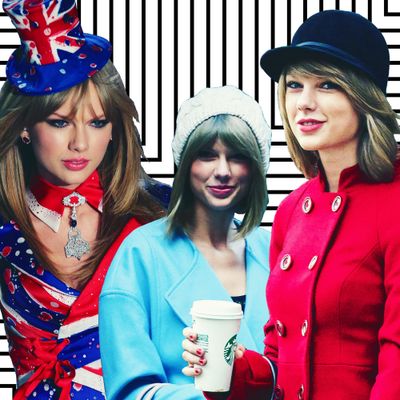 The girl loves hats, okay?
Photo: Getty Images
There I was, minding my own business, four minutes and twenty-seven seconds into the Taylor Swift "The Making of a Song: 'Gorgeous'" video when I was struck by the sight of Taylor Swift. The whole video is basically Taylor fiddling around on a guitar or piano trying to come up with lyrics while her MacBook records her — the takeaway apparently being that writing a song is incredibly boring — so it wasn't like I was looking at anything new. But as the scene changed, the artist in question was revealed to be wearing a bowler hat, indoors, alone, in a completely serious manner in the year 2017.
I didn't imagine a late-aughts pick-up artist would be part of her latest rebrand, but then again, the gal really loves hats. And hats feel very Taylor. Equally earnest and excessive, hats are the perfect Swift statement piece because whatever statement she's making is usually in all caps, italics, bold, and underlined, with a few exclamation marks thrown in for good measure. Subtlety has never been her strong suit.
Swift's first major rebrand involved an American classic known as a cowboy hat. There it was perched jauntily atop the head of a teen born and raised in Pennsylvania whose father transferred to the Nashville branch of Merrill Lynch after she watched a Faith Hill documentary and insisted on relocating to pursue country stardom.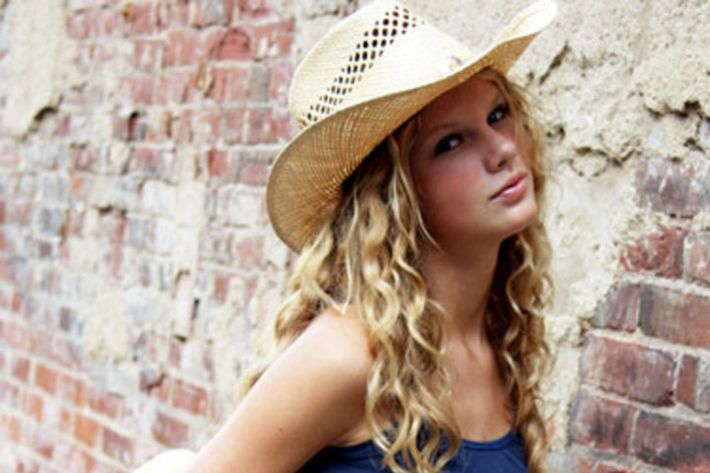 But once she started to establish herself, Taylor hung up her cowboy hats. Maybe she didn't like what they did to her corkscrew curls; maybe they felt a tad forced. But it wasn't long before a new hat emerged. Cue the fedoras, followed by the seemingly endless beanie phase. There were the floppy wide-brimmed hats in California and the boaters perched so far back on her head as she tromped around New York they looked like they could fall off if a pigeon so much as turned its head. First Vogue cover: hat. Object slightly shading her downcast face on the RED album cover: hat. Reason I had to google the word "cloche": Taylor Swift. Of course, hat-alternatives like headbands and bandannas have spent a lot of time with Taylor too.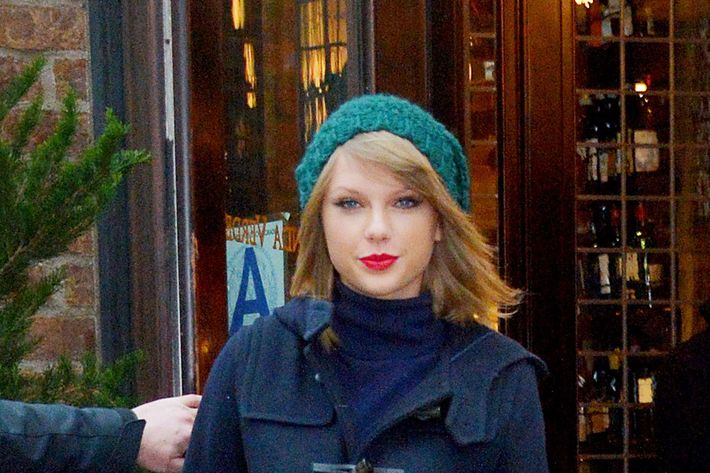 Though she wears hats with alarming intensity, her choices are still confounding — by which I mean Taylor Alison Swift has only publicly worn a beret once. For someone who loves stripes and red lipstick as much as she does, Swift's minimal use of the beret is strange. For someone who loves stripes and red lipstick and hats as much as she does, it's downright baffling. By my estimation, the last time she wore a beret was in 2010 while promoting a Target collab. Two years later, she shot the music video for "Begin Again" in Paris, which is the capital of France and also the home of the beret. "It's gonna be, like, a love letter to Paris," Taylor said at the time. "Begin Again" features about a million aspirational French girl moments, but Taylor's head is notably bare.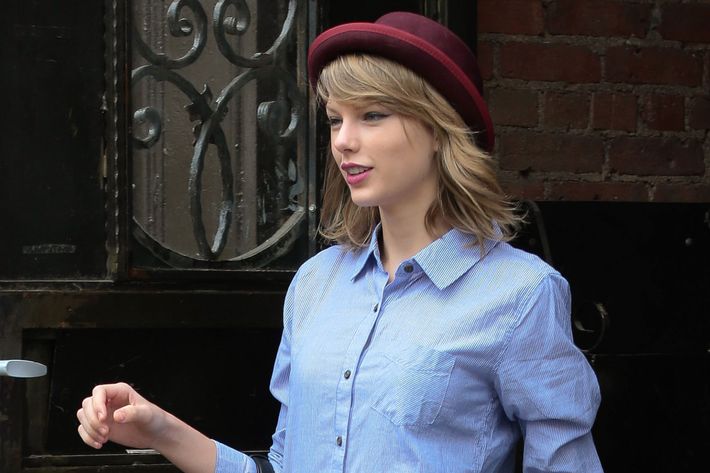 Her affinity for headgear may be well documented, but it's not well discussed. When they visited Taylor's home in 2016, none of the 73 questions Vogue asked her were, 'What's with all the hats?' or 'Where are you keeping them?' since nary a hat hung by any of the doors Taylor walked in and out of. Her long-time stylist works mostly behind-the-scenes, and though he used a headwear-related phrase recently — "hats off to my incredible team," he wrote on Instagram about a Swift-related accolade — he hasn't, say, given an interview discussing how often he has to talk Taylor out of wearing a bad hat.
The closest Taylor has come to answering was back in 2015, when the image of her dressed quite similarly to Paddington Bear started to circulate online. Archival research determined it wasn't a one-off phenomenon. Like Taylor, Paddington is a fan of toggle coats and hats. Unlike Taylor, the fictional bear lives in London, where it rains 106 days a year. Taylor responded to a fan on Tumblr, writing, "Guys what's wrong with me. I can't stop" and tagging the post "Am I becoming Paddington? Is Paddington Becoming Me?"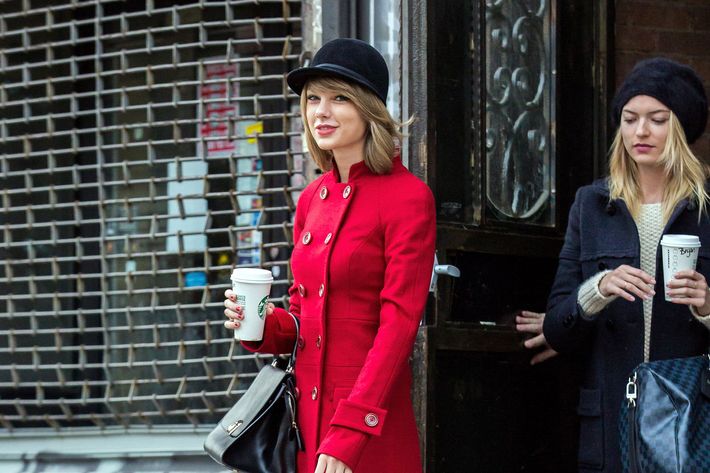 Without a full-scale animorph, the question on everyone's lips is, does Taylor hate her reputation as someone who has worn an inordinate number of dumb hats or is she going to own it? Right off the bat, things seemed dire for milliners everywhere. New Taylor (NT) killed off the Old Taylors (OT) in her LWYMMD music video, including top hat wearing Ringmaster Taylor from the RED tour. As NT stands atop a pile of clambering OTs, a careful viewer will notice that a fedora-clad old-Taylor almost overtakes NT.
But NT is not so different after all, and it's not just because she's wearing a bowler hat in a making-of video. NT wears a hat in LWYMMD, too. It's different from its predecessors — leather, studded, a newsboy — but it's still a hat and a pretty absurd one at that. Sure, hats featured in music videos and performances don't belong in the same category as Tuesday afternoon in Tribeca hats, but I'm confident that the new Taylor Swift will not be eating her hat, nor tossing it.