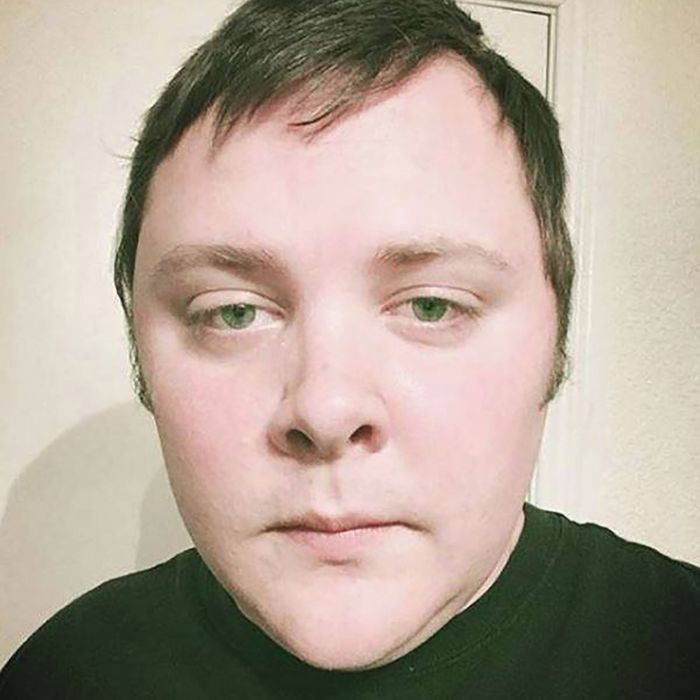 Devin Kelley.
Photo: GDA/El Nuevo Dia/Puerto Rico/AP
The shooter who opened fire in a South Texas church was court-martialed and discharged from the Air Force for assaulting his wife and breaking his infant stepson's skull. On Sunday, Devin Kelley killed at least 26 people in a small Baptist church using a Ruger military-style rifle.
According to a statement from the chief of media operations for the Air Force, Kelley was court-martialed in 2012 and convicted of two counts of assaulting his wife and child. "He assaulted his stepson severely enough that he fractured his skull, and he also assaulted his wife," Don Christensen, a retired colonel who was the chief prosecutor for the Air Force, told the New York Times. "He pled to intentionally doing it."
Kelly was sentenced to 12 months in custody and demoted to the lowest possible rank. After his time in custody, Kelly was given a bad-conduct discharge from the Air Force, where he served in logistics readiness in New Mexico. Under the 1968 Gun Control Act, it is illegal to sell firearms to a person who has been dishonorably discharged from the military. The L.A. Times notes, "whether Kelley's discharge would trigger the law was not immediately clear."
After being discharged, Kelly remarried Danielle Lee Shields in April 2014, the Times reports. He then registered to vote in Colorado Springs, where he listed his address at the time as a parking space in a RV park. His neighbor in the park, known only as Susan, told the Times that at one point, the police were called to Kelly's trailer after he struck his pit bull puppy in the head. He was charged with misdemeanor cruelty to animals in August 2014, and his case was dismissed. He then moved away to Texas.
Facebook friends of Kelly also told the Times that he had become increasingly anti-Christian online in recent years. "He was always talking about how people who believe in God were stupid and trying to preach his atheism," one former Facebook friend said. Additionally, Kelly had been "terminated" as an unarmed night security guard at a water park in New Braunfels, Texas, this June.
Kelley died shortly after opening fire. Neighbors near the church shot at him and chased him out of the county, where Kelley crashed his car.
This post has been updated throughout.