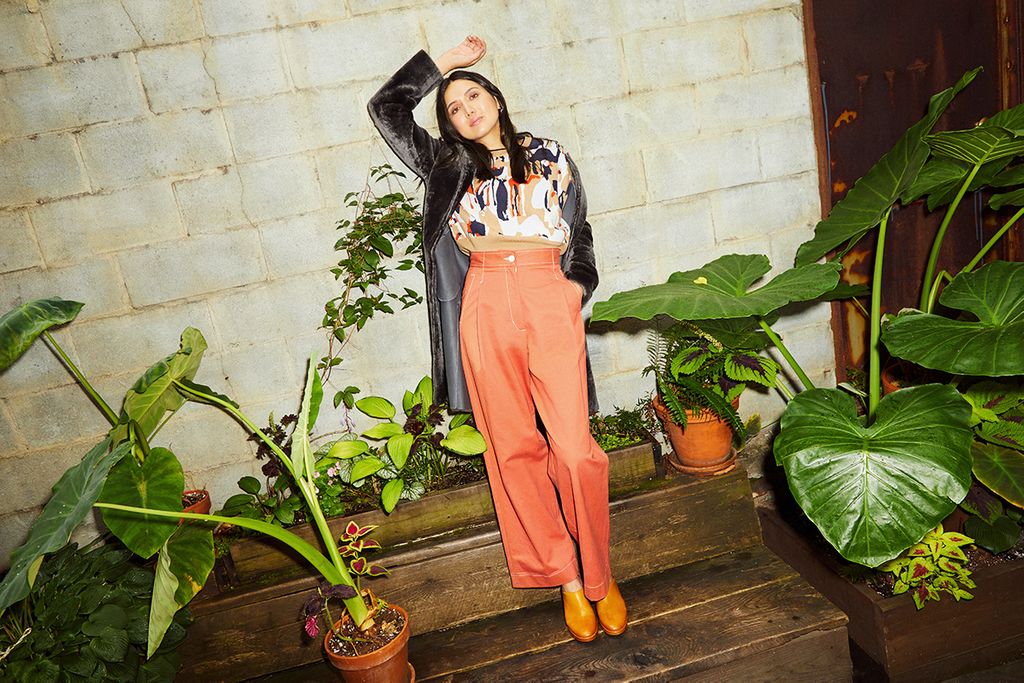 New York has always been a destination for transplants from the rest of the U.S. To celebrate that mixed identity, the Cut continues its Hometown Style series in partnership with Frye. Together, we spotlight fashion-forward New Yorkers who originally hail from one of the other 49 states, and ask them to tell – and show – us how their roots have helped shape their big-city style.
With over 127K Instagram followers, Dumbo-via-Los Angeles style star Dylana Lim Suarez is a bonafide influencer. But Suarez's real-life persona dissipates any illusions associated with the title. For one thing, the runway-model-tall blogger is actually as affable as she appears in her visual squares. Plus, she's candid about her lifestyle and image being work; the younger half of the Suarez sisters is quick to point out the unique, off-camera set of pressures that comes with the territory.
One way Suarez deals with insecurities inherent to life as a professional "fashion girl" is by looking for comfort and inspiration in places that remind her of her hometown of Santa Monica. Her East Coast relocation means she's had to seek out sunny oases in a city known for its grit. And the cross-country transition has affected her style, too, with its high-low mix, vintage gems, and '70s rock 'n' roll influence. Ahead, Suarez explains her fashion evolution, gets personal about the New York versus L.A. debate, and lets us know why California Mexican food reigns.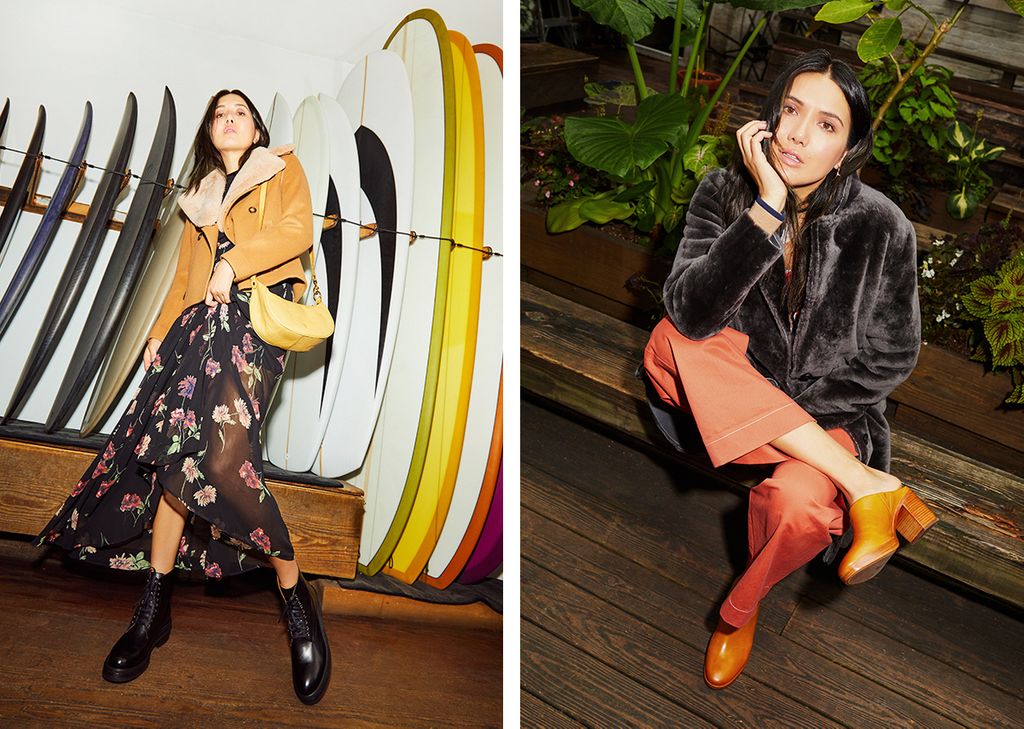 Let's get to it — tell us about your personal style. My style is bohemian at heart. I grew up by the beach in Santa Monica, I was always in Venice. I love denim and cotton and natural, earthy colors, but at the same time there's the New York City girl in me. I've always dreamed of moving to New York from watching movies. One of my favorites is When Harry Met Sally, which inspired my style when I was thinking about New York. It's subtle, but I dress more masculine than what I was used to wearing before. My style is a mix of what people think of as California, easy breezy and laid-back, balanced with the more masculine, structured, and minimalist shapes here. I love to wear blazers now and be more boyish. I'm inspired by the music of the '60s and '70s. I've always loved Jimi Hendrix and that era of crushed velvet, very rock 'n' roll and eclectic. I want to wear velvet every day.
It's clear you've embraced your 'California girl' identity, but at the same time, you're not the clichéd blonde-and-tan archetype.
There's always that stereotype of the 'California beach girl' from L.A. But people forget that there are all types of California girls. [Suarez is herself mixed-Mexican, Spanish, and Chinese — ed.] There's a certain pressure to be the California girl on Instagram and there's a lot of them now, and in many ways, I don't even feel like an L.A. girl anymore. Even when I was in school, I felt spiteful that there was only one way to do things in L.A., which drew me here — it's a melting pot and everyone can find their own place, career-wise. In New York, you can get things done faster.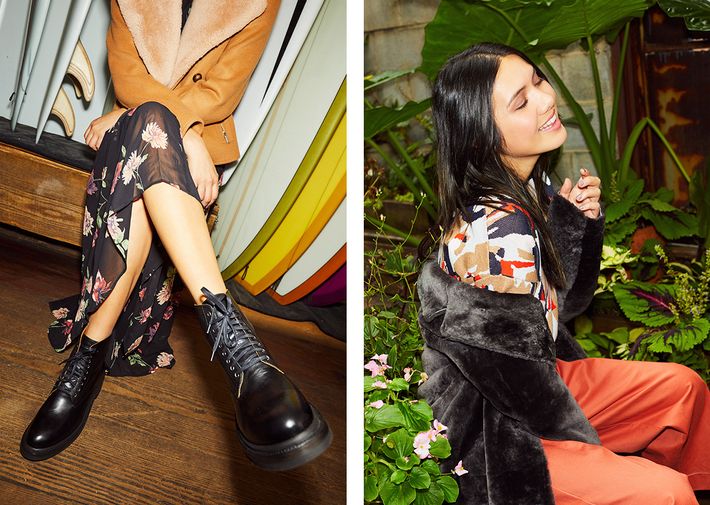 Being from the beach, do you ever feel pressured by that fast city pace?New York is intense and people say you need to be bold in order to stand out, and I think that is true. There's an energy that draws me to the city, but it's nice to not be caught up in that cycle [which is why I recently moved to Dumbo]. I can be in pajamas on weekends, even if I want to go grab something from the corner, whereas in a place like Soho, I'd need to get fully dressed. I also wanted to be closer to the water, which is one of the most amazing parts of being in this neighborhood. I started running outside more, which I used to do a lot more in California. Also, my sister lives down the street. So I do my best to hold onto how I felt back at home.
Even in your Brooklyn haven, you still have to be plugged in. How do you keep up, style-wise, with social media and not feel overwhelmed?
It's funny especially because it's Fashion Week right now, and everyone is going above and beyond. [My sister and I] also plan our outfits. But it stresses me out too much when I think about dressing for other people, which is what I feel like people in New York tend to do. I try not to pay too much attention to what everyone else is wearing. It's such a creative city and people judge how you dress and how you present yourself. I try to stay true to what I like, even since the early days when I started my blog. My style has developed, but it still ties back to the things I've always been impassioned about – books I read, music I listen to, movies I watch.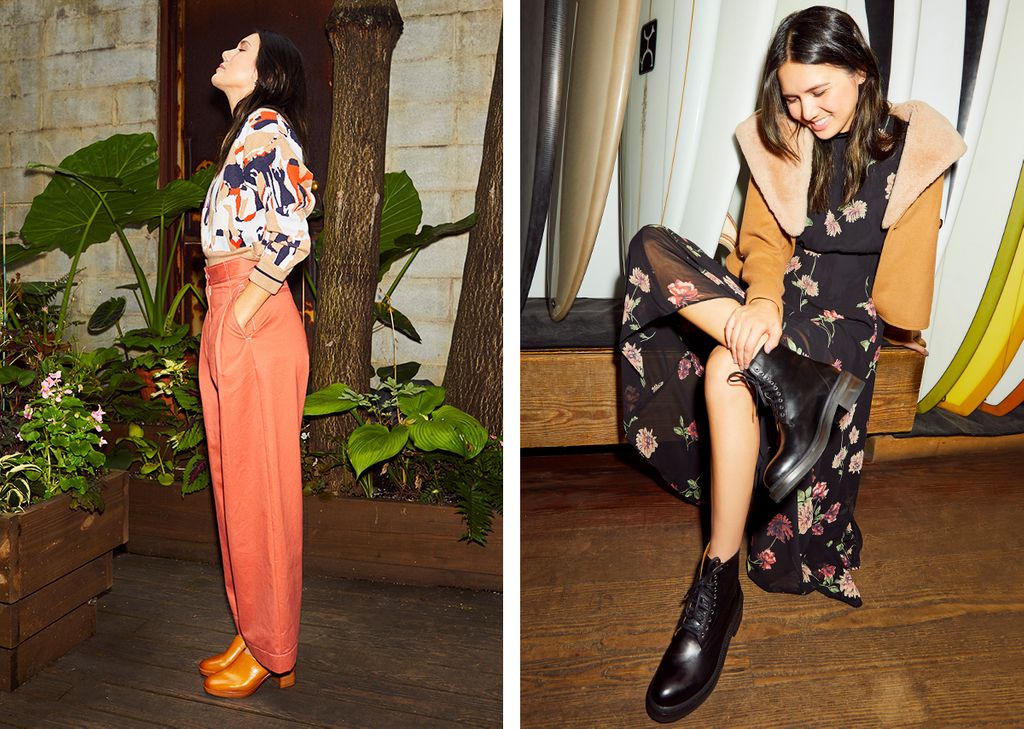 How else do you defy being a cookie-cutter fashion blogger?
I never wear anything just for the sake of wearing it because it's trendy. I'm not always wearing designer labels; I love to pull inspiration from vintage, play with color, and mix and match textures. I'm not afraid to wear the same outfit twice or show different ways to wear something. I try to be realistic. Photography is also close to my heart and I like to experiment and work with movement. I'm not trying to be high fashion or be a model. At this point in my life, I know what works for me and what I like and I appreciate when I see what looks good on others. If I look around too much, it overwhelms me. It puts me in a mood where it's too much or I'm trying too hard and coming off as unnatural. That's when I get frustrated and think I hate fashion.
Tell us more about how your style has evolved from your L.A. days.
When I first moved to New York, I had to get rid of pieces that weren't efficient. I had two suitcases filled with summer dresses and flow-y maxis, but that didn't work as well when you're taking public transportation every day. In Cali, it's mostly sandals that show a lot of skin and flats with no support. But since we spend a lot of time walking, my footwear has moved into a more utility direction. I'm all about the cool tough boot that I can wear with everything and get me through the day.
Okay, give us your honest opinion about the Mexican food here.
Ah, I miss Mexican food! I'm half-Mexican so I grew up eating it at home. My dad grew up in East L.A. so we used to go to all of his spots. New York is lacking on real authentic Mexican food. It's always either super fancy or too fusion-y. It should be simple with rice and beans and large portions so everyone can share. I miss that.
Photography by Tory Rust. Styling by Calvy Click. Hair and Makeup by Sae-Ryun Song. Shot on location at Saturdays Crosby Street.
Speaking of style, we're giving away a fall wardrobe upgrade, courtesy of Frye. Enter here for the chance to win $1,000 in fresh fashion. (It only takes a few seconds.)
This is paid content produced for an advertiser by New York Brand Studio. The editorial staff of The Cut did not play a role in its creation.