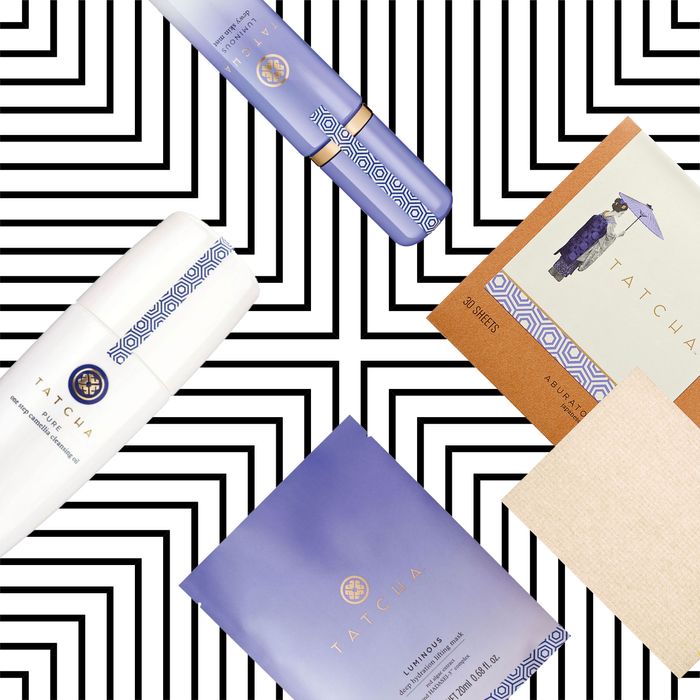 Years ago, I heard about this beauty brand that allegedly built its formulations upon geisha beauty secrets. It wasn't long after Memoirs of a Geisha came out, so I was skeptical. It sounded to me like an attempt to be trendy, and anyway, geisha are notoriously secretive — why would they just give their secrets away to an American company?
A few years ago, I finally met Victoria Tsai, Tatcha's founder and CEO, in person. I don't know whether she sensed my doubt or her PR had warned her, but in the middle of our lunch, she pulled out a book that appeared to be hundreds of years old. It was an ancient text, written in Japanese, full of geisha beauty formulas and secrets. The rumors had turned out to all be true.
Even if you don't believe me, Tatcha's products speak for themselves. They've become a favorite of celebrity makeup artists as well as both the Cut and the Strategist. Today through next Thursday (November 16), the brand is doing an unprecedented 20 percent off sitewide (use code FF2017). Here's what you should stock up on now.
As blotters go, these are a tad pricier than a toilet seat paper cover but so much more effective. They're thin, leave behind no powdery residue, and, for added fanciness, are made with 23-karat gold.
Original Price: $12
Before she worked on her own brand, Tsai worked at SK-II, so she knows a good essence. In basic terms, an essence readies your skin so that all your ensuing skin care soaks in better. This one has a watery texture and contains a nutrient-rich mix of green tea, rice, and algae. Use it and feel your skin get more tender by the day.
Original Price: $95
How to Wash Your Face Properly
A gentle oil cleanser that won't strip the skin, even if you double cleanse. Unlike other oil cleansers, this won't leave a cloudy film over your eyes when you rinse it out.
Original Price: $48
A Coconut-Water Sheet Mask
Made out of coconut pulp, each mask also supposedly contains the amount of coconut water you'd find in one fruit. After 15 to 20 minutes, my face feels cool and dewy to the touch, but not sticky.
Original Price: $25
An Exfoliator for Glowy Skin
Add water to a tiny amount of Tatcha's exfoliating powder and it bubbles into a frothy, milky gentle exfoliator containing rice bran. It's gentle on your face but still very effective at sloughing off dead skin cells, the enemy number one of glowing skin.
Original Price: $65
A favorite of Strategist's beauty writer Rio, this is a hero product for dry skin and eczema (it's even approved by the National Ezcema Association) but it's also incredibly expensive — so it's a big deal to find it on sale. It contains Japanese indigo, which is incredibly soothing.
Original Price: $135
A Holiday Gift Set to Snap Up Now
Or buy the holiday gift set for that person in your life who really likes purple.
Original Price: $56
Mists might not be essential, but they sure are fun. Keep this on your desk at work and do a 4 p.m. spritz to add moisture to your skin, soothe patchy areas, and make you look overall more glowy.
Original Price: $48
If you buy something through our links, New York may earn an affiliate commission.