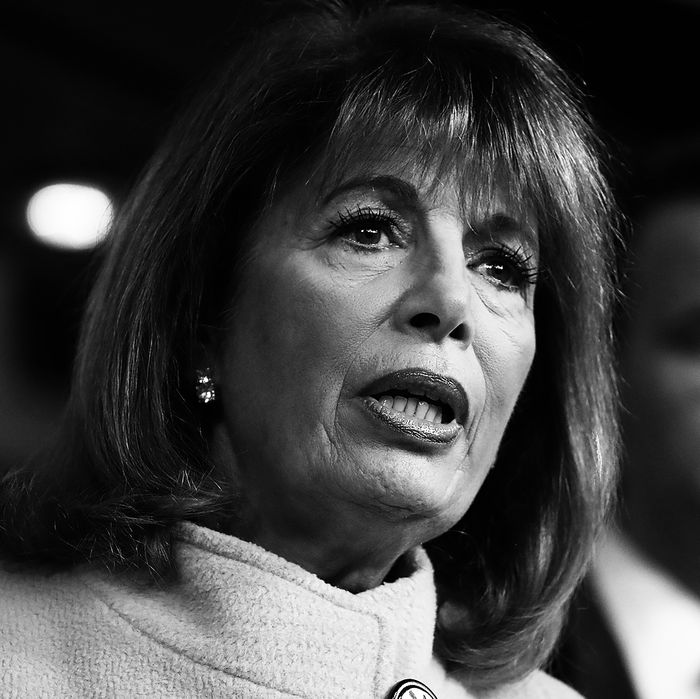 Photo: Win McNamee/Getty Images
Today the House of Representatives approved a bipartisan measure that will require annual anti–sexual harassment training for representatives and their staffs, the AP reports.
This comes as congresswomen say sexual harassment is not being taken seriously on Capitol Hill. California representative Jackie Speier has called harassment an "occupational hazard." Other congresswomen report being forcibly kissed and groped by colleagues. The House has also reportedly paid out more than $15 million in harassment settlements.
Meanwhile, members of Congress including Representative John Conyers, Senator Al Franken, Republican Senate candidate Roy Moore, and of course, President Trump have all been accused of sexual harassment.
In early November, for the first time in history, the Senate put similar sexual-harassment training in place for senators and their staff.
Speier says these training measures are an important first step. But she also wants to reform procedures for reporting sexual harassment in Congress.
"Today's bill is an important step in the right direction," Speier said today on the House floor. "But let's not fool ourselves. It is a baby step."