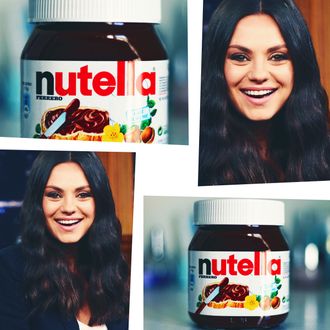 Every week brings such an overwhelming onslaught of news, that sometimes the most entertaining bits can fall through the cracks. Here, we'll recap the pettiest squabbles, juiciest feuds, and other niche drama you didn't know you were living for.
Liam Gallagher's Spiteful Potato Peeler
Liam Gallagher has spent years solidifying his reputation as the pettiest person alive, especially when it comes to his brother Noel. Last week, Noel Gallagher's High Flying Birds performed, and had someone in the band "playing" the scissors. Shortly after, Liam gave an interview making fun of the scissors — but he wasn't even close to done with this. On Tuesday, he tweeted "Im looking for somebody to peel some spuds live on stage tnight at this gig in Bethnal Green must have own peeler as you were." And someone actually showed up and peeled potatoes, because a feud this dumb will never die.
The Queen Elizabeth Tax Scandal
It's everyone's favorite time of year again: leaked documents revealing the extent of the global elite's offshore investing season. Just like last year's Panama Papers revealed some celebrities engaging in the practice, the Paradise Papers are here to do the same. One big name on the list? Queen Elizabeth. It's just like they always say: Keep calm and dodge taxes.
The Boycott After Mila Kunis's Mike Pence Trolling
Here's a shot & chaser of drama for you: Mila Kunis revealed some fun trolling she partakes in, and so now people are boycotting Jim Beam. During a Conan interview, Kunis said that she sends a donation in Mike Pence's name to Planned Parenthood every month, calling it a "peaceful protest." Kunis also happens to be the spokesperson for Jim Beam, and now angry conservatives say they're boycotting the whiskey brand after her comment — because of course they are.
Taylor Swift vs. Literally Everybody
Taylor Swift finally released her new studio album reputation (lower-case r) after much fanfare and capitalism-friendly cross-promotion, and the lyrics basically read like a list of burns for her enemies: "But I'm not the only friend you've lost lately / If only you weren't so shady" and "I swear I don't love the drama, it loves me." Taylor … same.
Ira Glass vs. Bedbugs
There's a glass condo building in Chelsea, that from the outside looks like any apartment a wealthy Manhattanite might own. But inside, residents say that one famous NPR host allowed a rat and bedbug infestation to take over, and he didn't take any measures to stop it. Now, he's trying to sell that condo for nearly $2 million, just a year after he was sued for the rodent scourge. Today on our program we have stories of infestation; what happens when obsessions and ideas and even people take up residence in our brains, our friendships, our luxury condos? From WBEZ in Chicago it's This American Life. I'm Ira Glass. Stay with us.
The Nutella Nuisance
In a time of such political upheaval and cultural chaos, it's easy to lose sight of the issues we really care about. Luckily, European Facebook users have landed on their new cause celebre: the injustice of the new Nutella recipe.
The hazelnut spread's maker, Farrar, quietly added more sugar to its jars in Europe, and when users called them out, they admitted to "fine-tuning" the flavor. But this admission wasn't good enough for many Nutella connoisseurs.
Ah, finally a cause we can all rally behind.