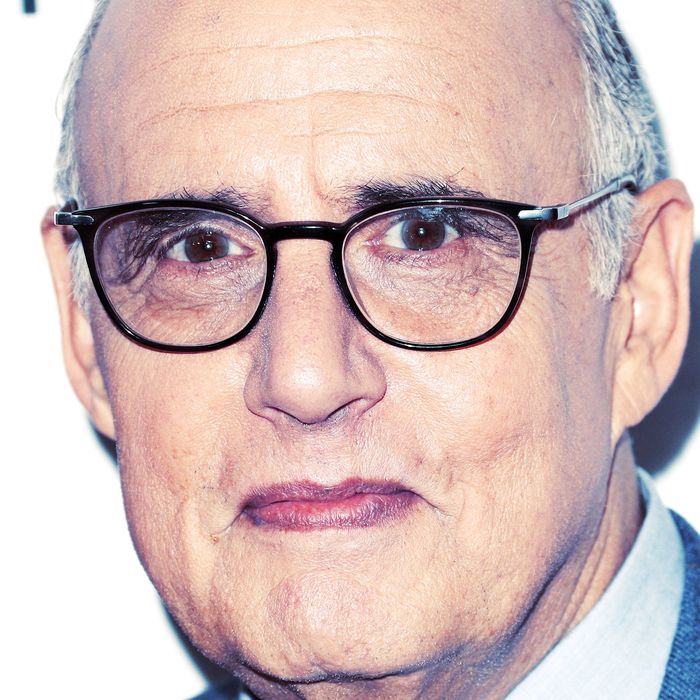 Jeffrey Tambor.
Photo: Frederick M. Brown / Stringer/2017 Getty Images
After Transparent co-star Trace Lysette accused actor Jeffrey Tambor of sexual harassment, Tambor is addressing the claims. Amazon Studios had launched an investigation into the claims made by his former assistant, Van Barnes, and now Lysette has come forward. In her allegations, according to Deadline, Lysette claims that the actor made sexually suggestive remarks to her and physically pressed up against her in a sexual manner. Lysette called for Amazon and Jill Soloway to "remove the problem and let the show go on."
Tambor, in response to the claims, admitted in a statement that he can be "volatile and ill-tempered" but has "never been a predator — ever." Per Deadline:
I know I haven't always been the easiest person to work with. I can be volatile and ill-tempered, and too often I express my opinions harshly and without tact. But I have never been a predator — ever. I am deeply sorry if any action of mine was ever misinterpreted by anyone as being sexually aggressive or if I ever offended or hurt anyone. But the fact is, for all my flaws, I am not a predator and the idea that someone might see me in that way is more distressing than I can express.
A spokesperson for Amazon said the new allegation would be added to the ongoing investigation.