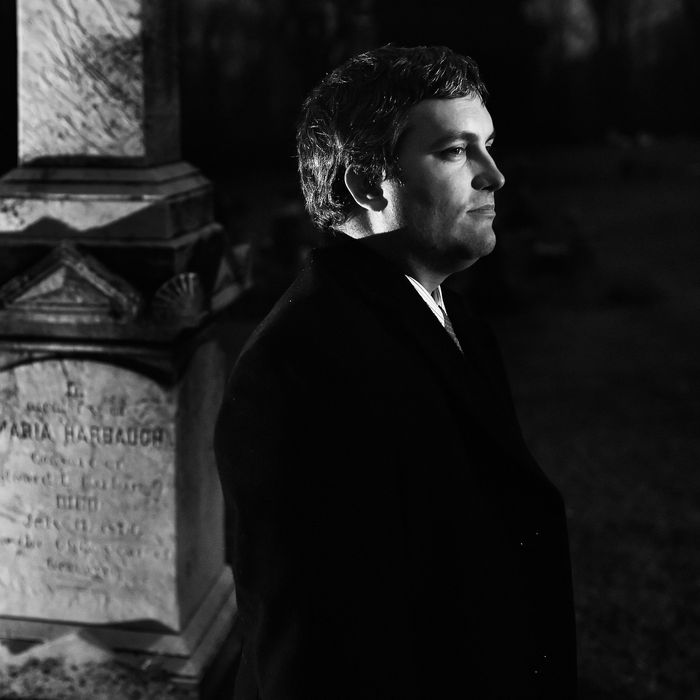 An actual photo of Brett J. Talley.
Photo: Matt McClain/The Washington Post/Getty Images
Many people — and the American Bar Association — believe President Donald Trump's nominee to the federal court in Alabama, Brett J. Talley, isn't qualified to be a judge. After all, he's a 36-year-old far-right blogger with no trial experience, who lied about being married to a White House lawyer. But it turns out Talley has a special skill that makes him especially equipped to uphold the Constitution: he's a ghost hunter.
The Daily Beast reports Talley wrote in a questionnaire for the Senate Judiciary Committee that he was a member of The Tuscaloosa Paranormal Research Group from 2009-2010. The group's website states that it is devoted to searching "for truth of the paranormal existence," as well as helping "those who may be living with paranormal activity that can be disruptive and/or traumatic."
The group's founder David Higdon — who also wrote about paranormal activity with Talley — told the Daily Beast that he couldn't specifically remember the cases he worked on with Talley. However, he said the group's work is "not like it is in TV," as they don't discover any paranormal activity up to 90 percent of the time, and often they just "sit in the dark and mostly wish something does happen."
"Mainly we may go into a house between maybe 7 at night and 6 in the morning and stay up all night long and see if we can see what's going on," Higdon told The Daily Beast in a phone interview, when asked about the paranormal group's work generally. "If we go into a private house, we mainly try and debunk what's going on."
Talley, it should be noted, has also written horror novels about paranormal activity — in fact, Stuart Stevens, Mitt Romney's campaign manager in 2012, is a big fan, according to the Daily Beast. What a small (and SpOoKy) world. The Daily Beast points out that on Talley's YouTube page, he even has book trailers for his work — including one for his reincarnation-themed novella The Reborn.
Who better to protect the rights of Americans than a man who is extremely into paranormal activity?