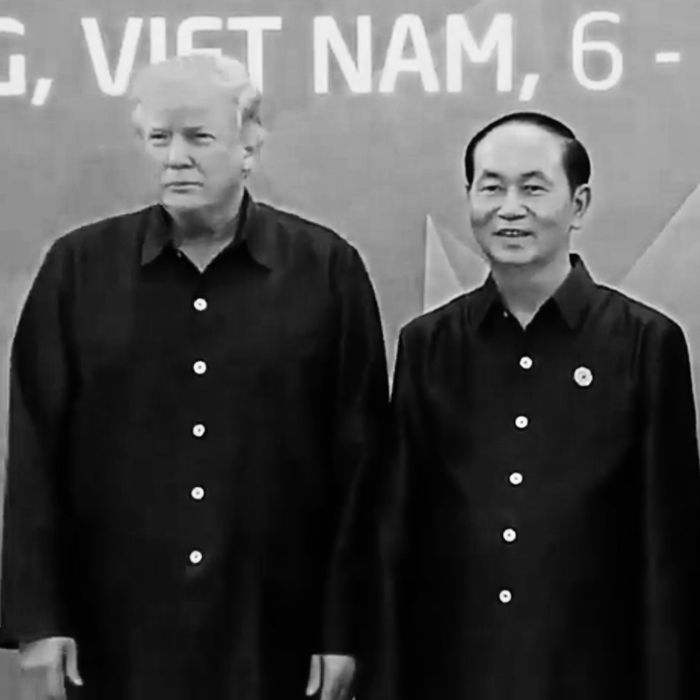 Donald Trump, longing for a tie.
Photo: Courtesy of YouTube/US New
Donald Trump is not a man who likes to live outside his comfort zone. He keeps his kitchen stocked with Lay's potato chips. He prefers his standard McDonald's order to White House food. And he is rarely seen wearing anything besides an ill-fitting suit and an overly long tie. But on his Asia trip, the president had to try something new, sartorially — and he did not look happy about it.
On Friday evening, world leaders attending the Asia-Pacific Economic Cooperation (APEC) 2017 Gala Dinner all wore an oversize, blue traditional Vietnamese dress shirt. And it is jarring to see Trump, who presumably came out of the womb with a comb-over and tiny suit, wearing something different from his usual uniform.
Vladimir Putin appears to have accessorized his with a collared shirt and tie underneath, which is both goofy-looking as hell and a look you just know Trump is super jealous of.