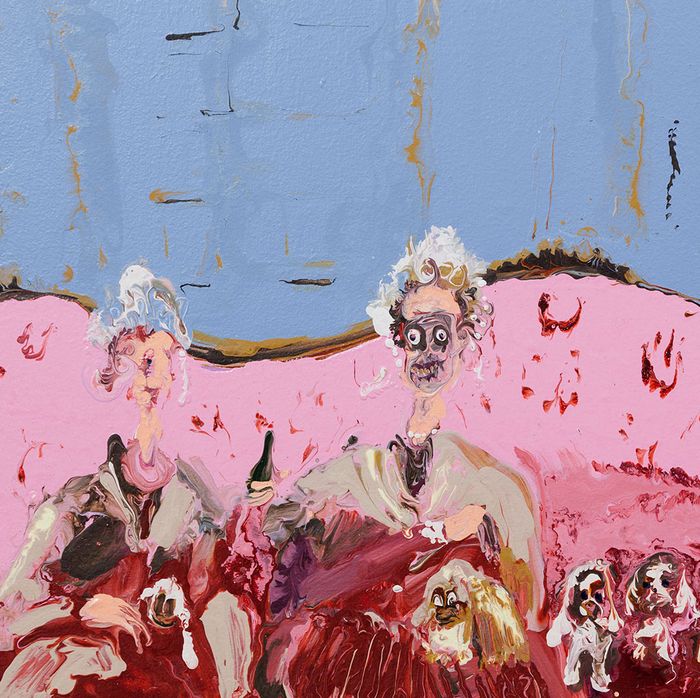 Pink Couch
, 2015, by Genieve Figgis.
Photo: © Genieve Figgis; Skira Rizzoli; 2017
Irish painter Genieve Figgis rose to fame in the New York art world on Twitter, posting photos of work from a tiny studio she built behind her house in Dublin. In 2014, after the controversial artist Richard Prince followed her account and asked to buy some paintings, she became a star. Multiple Manhattan galleries have since exhibited her work, and Prince's gallery, Fulton Ryder, published her first book, Making Love with the Devil. Today she released another book, Genieve Figgis, published by Rizzoli.
Her paintings of aristocrats — often dark, dripping, and macabre — wildly subvert and reinterpret classical portraitists' typical goals in the 18th century: to flatter rich people. Instead, Figgis distorts wealth as ghoulish and grotesque. In the painting Queen, for instance, Figgis depicts Queen Elizabeth II as a zombie-like figure, her mouth twisted, the canvas oozing with layer upon layer of thick acrylic paint. In Pink Couch, shown above, three aristocratic women and their dogs seem to melt away. The swirling brushstrokes subtly mock luxury and indulgence of horseback riding, lavish dinners, and endless cocktail parties. Click ahead for a preview of the book.
If you buy something through our links, New York may earn an affiliate commission.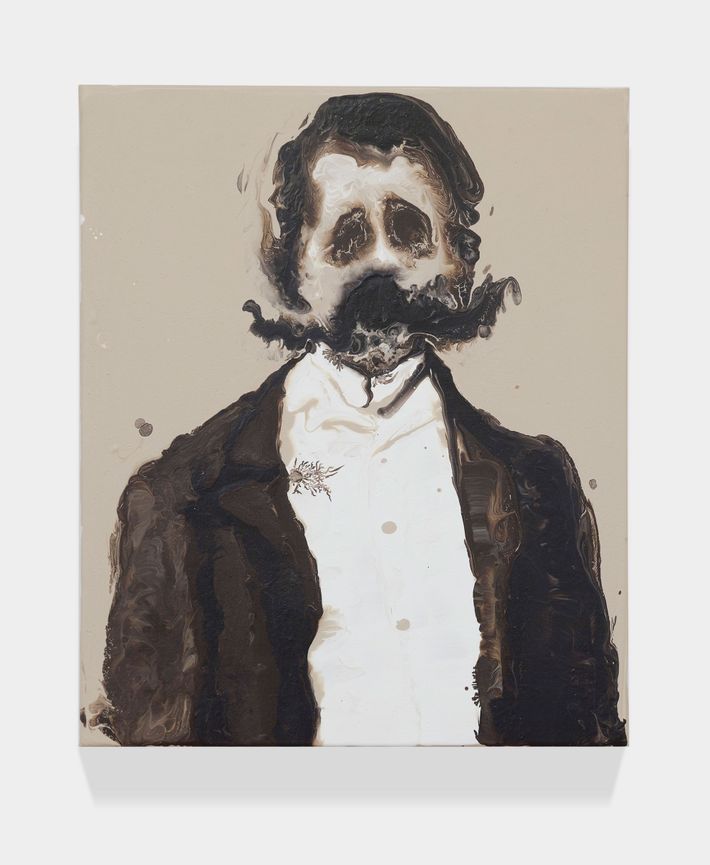 Man with Mustache, 2014
Acrylic on canvas, 11.8 x 9.8 inches.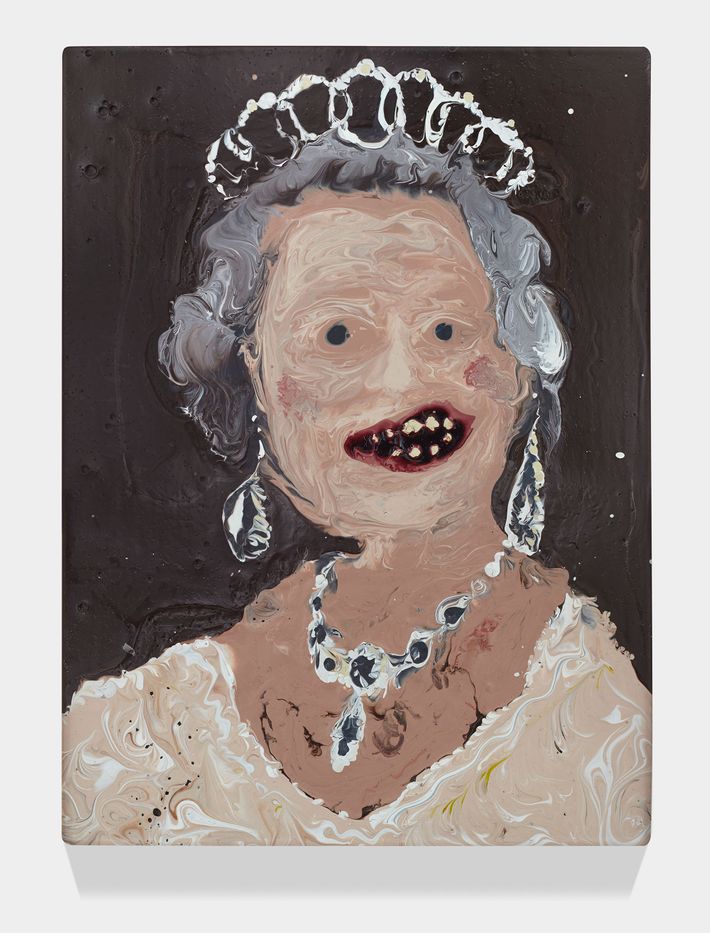 Queen, 2016
Acrylic on panel, 8 x 6 inches.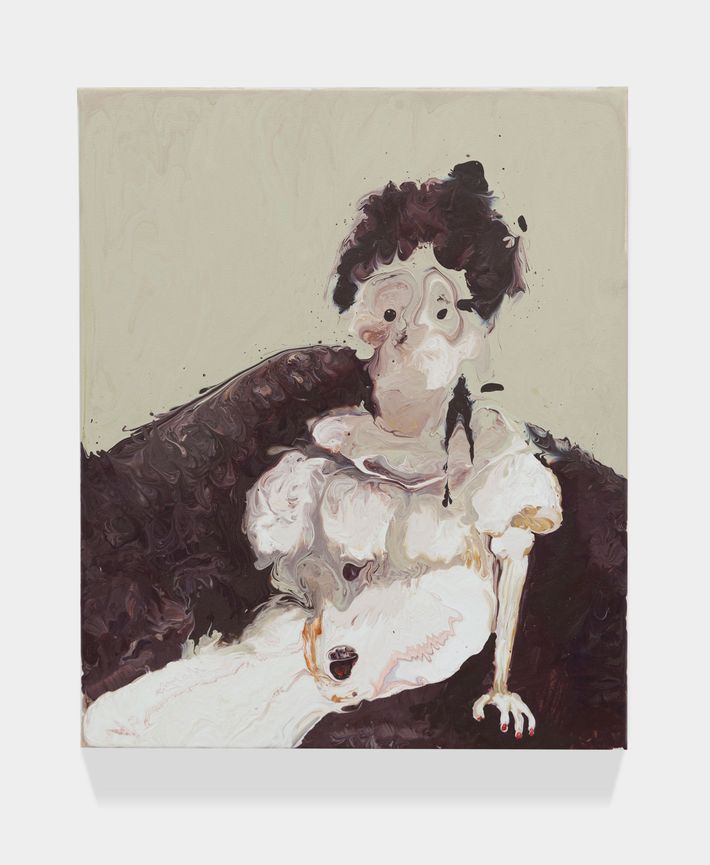 Self Portraits as Evelyn Nesbit, 2014
Acrylic on canvas, 11.8 x 9.8 inches.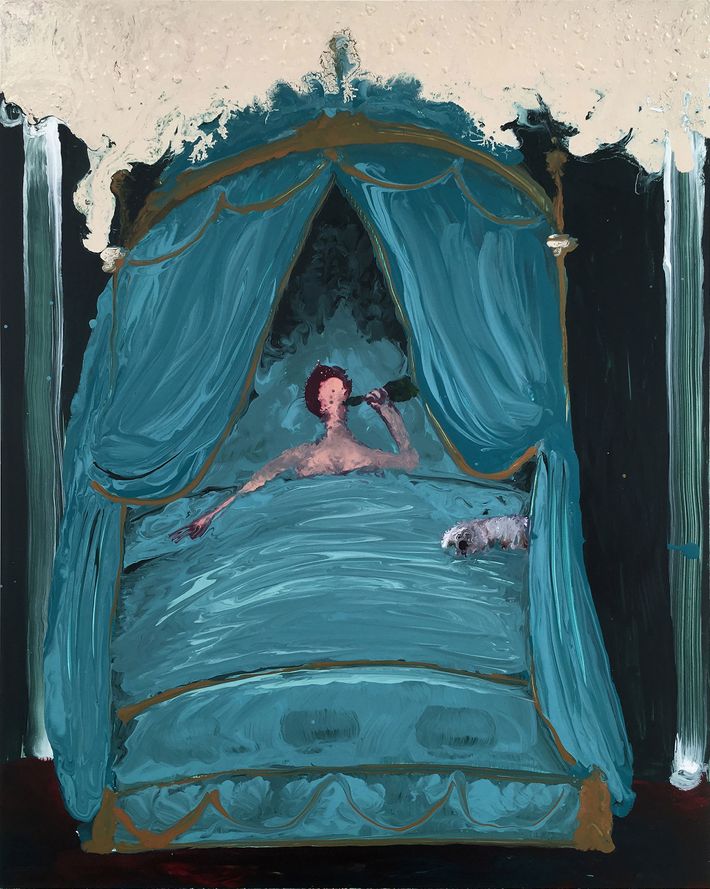 Drinking in Bed, 2016
Acrylic on gesso wood panel, 19.5 × 15.75 inches.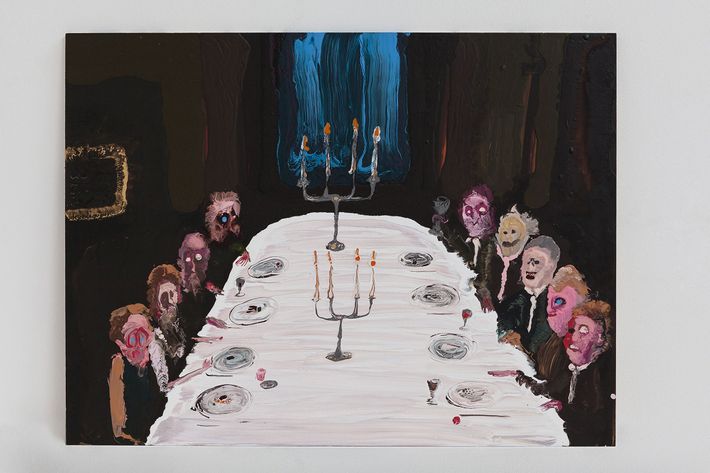 Dinner guests, 2017
Acrylic on panel, 23.6 x 31.5 inches.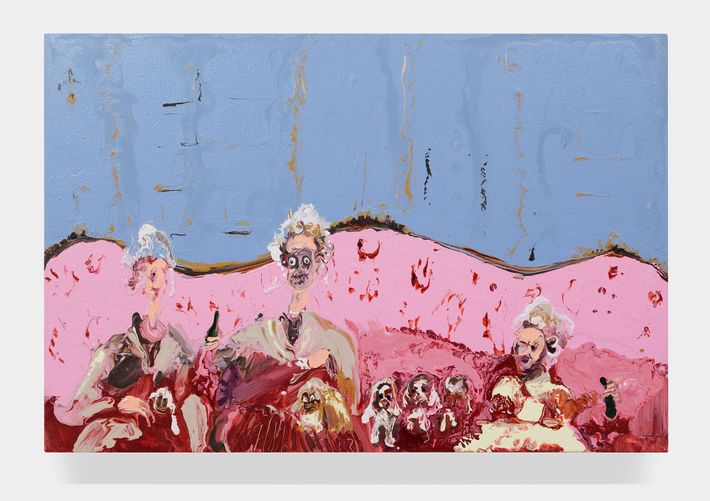 Pink Couch, 2015
Acrylic on gesso wood panel 16 x 23.5 inches.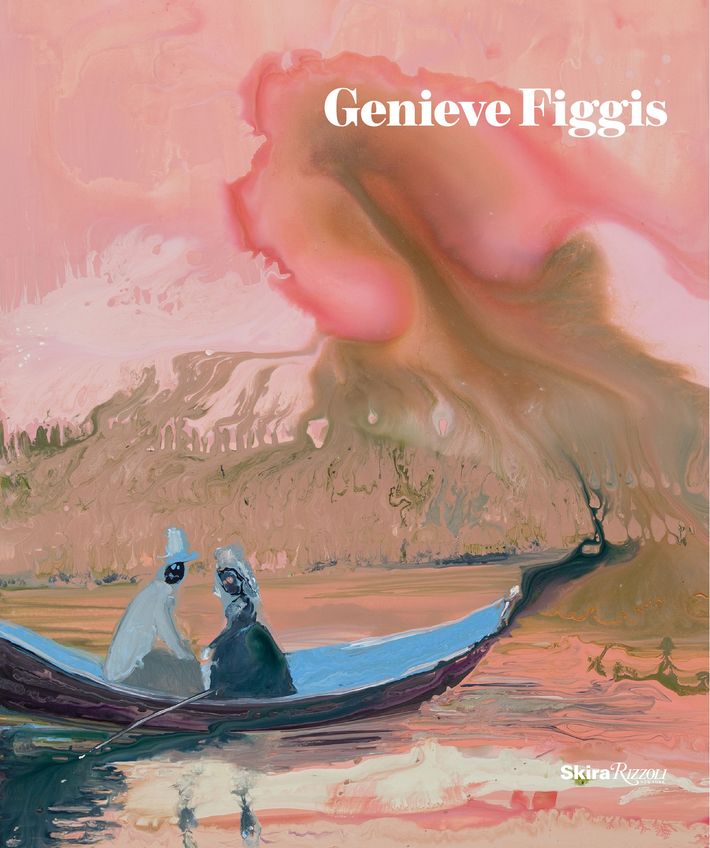 © Genieve Figgis, Skira Rizzoli, 2017
On the cover: Pink Sky, 2015, acrylic on canvas, 59 × 59 inches.