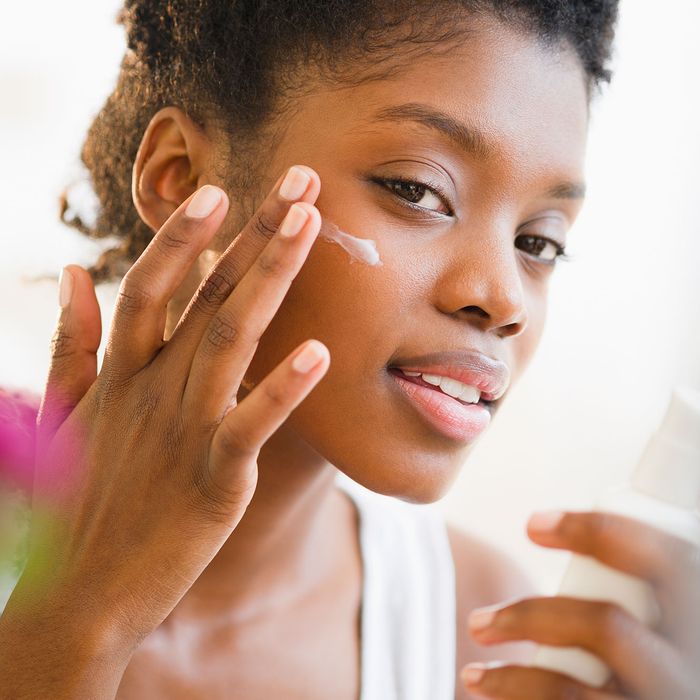 Photo: JGI/Jamie Grill/Getty Images/Blend Images
Launched over 20 years ago by a Liberian immigrant, Sundial Brands manufactures some of the biggest names in black beauty. Today, mega-conglomerate Unilever entered into an agreement with Sundial Brands to acquire ownership rights.
Sundial Brands produces Nubian Heritage, Shea Moisture, and Madam C. J. Walker–branded hair-care products. Together, the three brands catapulted Sundial into becoming the largest black-owned beauty business in the United States. Its value is around $240 million. You may recall that one of Sundial's subsidiaries, Shea Moisture, weathered controversy earlier this year when the company introduced an ad that featured mostly white women. Many felt as if the hair company was turning its back on its majority black base. At the time, Sundial Brands's CEO, Richelieu Dennis, told the Cut that the company was exploring methods to widen its reach.
Per a statement, Dennis will remain CEO and Sundial Brands will continue to operate independently. Unilever (which owns over 400 brands worldwide, including Dove, Axe, and Suave) and Sundial also launched the "New Voices Fund" in honor of the acquisition. The fund was injected with an initial $50 million investment and charged to "empower women of color entrepreneurs."
When all is said and done, the Sundial Brands acquisition is expected to become final early next year.