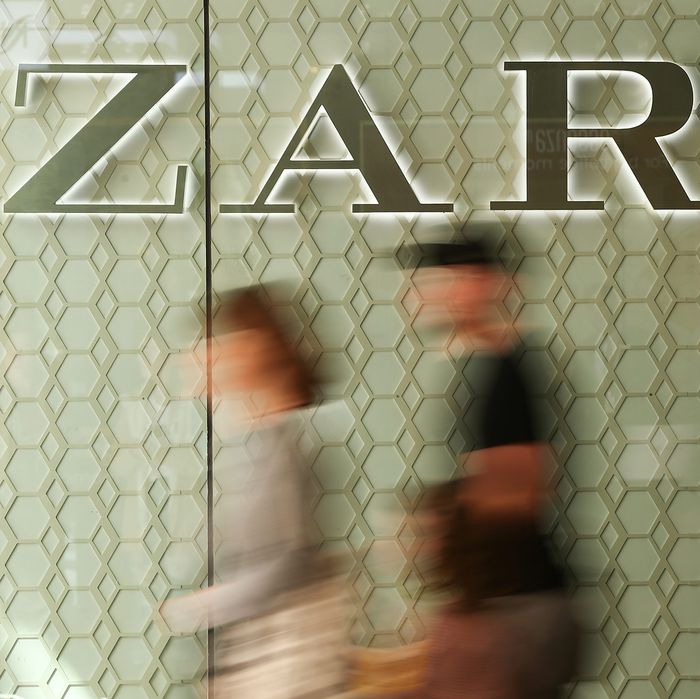 Photo: Bloomberg/Bloomberg via Getty Images
Turkish workers who allegedly were not paid for their work after their firm closed have been tagging Zara clothes in Istanbul seeking help. The tags read, "I made this item you are going to buy, but I didn't get paid for it," and implore the buyer to put pressure on Zara to pay them.
According to the Associated Press, the tags say they were employed by an independent manufacturer, Bravo, which closed overnight without paying their employees. The campaign seeks three months' pay and severance for the workers.
Zara has long been accused of using slave labor and sweatshops to make their clothes. Zara's founder, Amancio Ortega, recently overtook Bill Gates to become the richest man in the world.
Update, 11/6/17, 12:30 p.m.:
This issue surrounding unpaid workers has gone on for several months, beginning after Bravo's owner disappeared last summer without paying his workers. Bravo had been paid by Inditex, the company that owns Zara. Because of Zara's fast production timeline, it's unlikely that the garments in the store with the tags were ones the workers had made, since the factory's owner had left months ago. According to a spokesperson for Inditex, the company is working with the union, IndustriALL, to find a solution and compensate the workers. The spokesperson told the Cut:
Inditex has met all of its contractual obligations to Bravo Tekstil and is currently working on a proposal with the local IndustriALL affiliate, Mango and Next to establish a hardship fund for the workers affected by the fraudulent disappearance of the Bravo factory's owner. This hardship fund would cover unpaid wages, notice indemnity, unused vacation and severance payments of workers that were employed at the time of the sudden shutdown of their factory in July 2016. We are committed to finding a swift solution for all of those impacted.