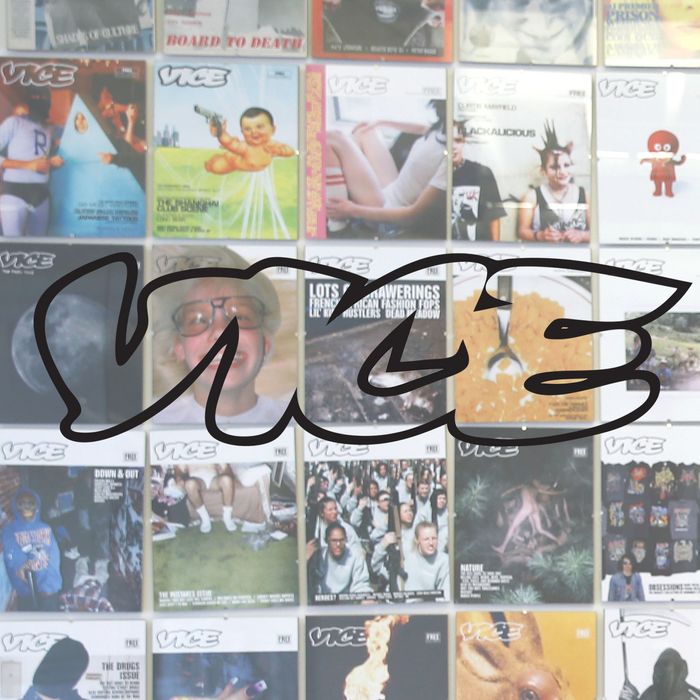 Photo: Colin McConnell/Toronto Star via Getty Images
Vice Media is the latest media entity to be hit with allegations of sexual harassment, as a new report by Daily Beast highlights the "toxic" culture for women working at the hip media brand. According to the report, new hires at the company are forced to sign a "non-traditional workplace agreement," which basically bars them from getting offended by what goes on at the company.
The Daily Beast spoke with more than a dozen current and former Vice employees for the story, and reported that many women say they experienced harassment and company indifference. One former employee, Phoebe Barghouty, alleged she was repeatedly sexually harassed by Vice's then–Los Angeles bureau chief Kaj Larsen — who asked her to his home, touched her bare thigh, and told her she needed to be "sweeter" to succeed at the company. Many other women declined to speak on the record because of non-disclosure agreements they signed to receive severance pay or legal settlements.
According to the Daily Beast, all new hires at Vice have to sign the "Non-Traditional Workplace Agreement," which requires them to agree as a condition of their employment not to be bothered by what happens at the company. Several employees told the Daily Beast that managers often bring up the agreement as a "joking disclaimer" before bad behavior ensues. The agreement reads in part:
"Although it is possible that some of the text, images and information I will be exposed to the course of my employment with Vice may be considered by some to be offensive, indecent, violent or disturbing, I do not find such text, images or information or the workplace environment at Vice to be offensive, indecent, violent or disturbing."
One former Vice staffer, who asked not to be named because of an NDA, told the Daily Beast, "When older men, senior reporters or managers, would hook up with young female reporter after young female reporter [my manager] would kind of a shrug and say, 'Well, non-traditional workplace environment.'"
Vice told the Daily Beast in a statement:
"The nature of VICE's content runs the gamut, from travelogues and news series to more provocative programming like our shows exploring drug culture, Weediquette and Bong Appétit. A non-traditional workplace agreement is often used by companies to certify employees' comfort with content that could be considered edgy. However, it does not in any way sanction conduct that is disrespectful or biased, and we will investigate all allegations of such behavior, including any incidents where employees purportedly attempted to justify their conduct through the agreement. We have immediately begun reviewing this matter."
After the report was published, sources from Vice told The Hollywood Reporter on Thursday that Jason Mojica, head of the company's documentary film unit and the former editor-in-chief of Vice, had been suspended. Mojica had been named in the Daily Beast's investigation, with Barghouty saying that he had seemed indifferent after she reported Larsen's inappropriate behavior and asked how flexible she was after making sure she had signed the agreement.
This post has been updated to the the news that Mojica has been suspended from Vice.