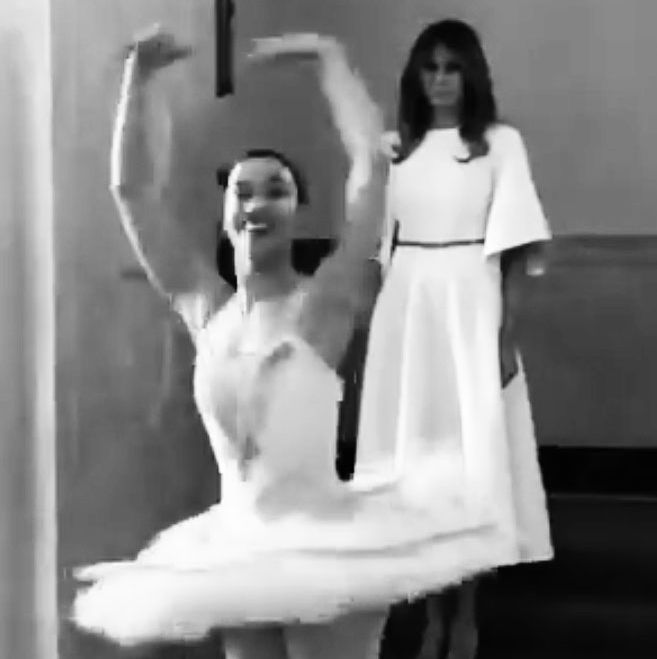 "Soon."
Photo: Courtesy of Twitter/JudyKurtz
It's officially the holiday season: time to string up lights, shop for your loved ones, devote 90 percent of your diet to refined sugar, and watch this super creepy video of Melania Trump staring at ballerinas.
On Monday, the First Lady opened the White House up to journalists for a preview of their holiday decorations. This apparently included a ballet performance, as captured by Hill columnist Judy Kurtz. And much like pretty much every other time Melania has appeared in public, one has to ask: "What is she thinking?"
Probably that this Black Swan sequel looks wild.