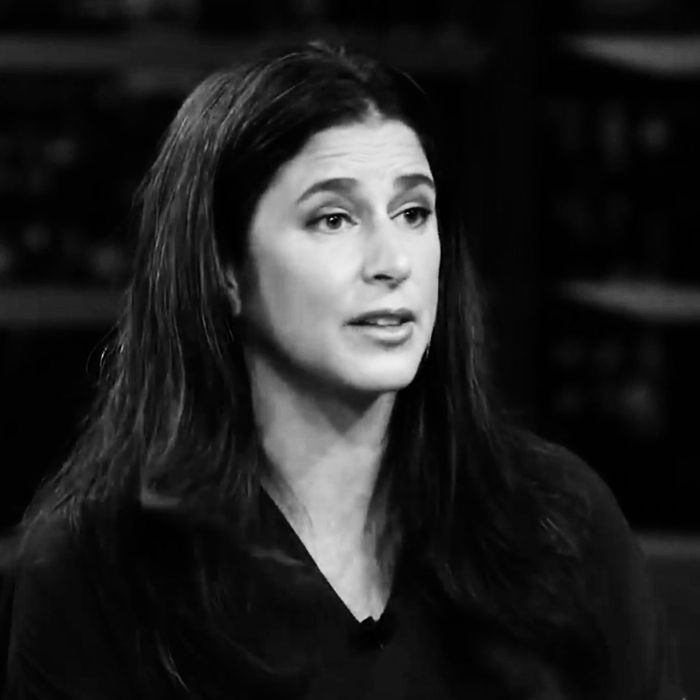 Rebecca Traister.
Photo: Courtesy of Real Time with Bill Maher
On Friday, New York's writer-at-large Rebecca Traister joined ex-television host and current political activist Chelsea Handler, journalist Carl Bernstein, and World War Z author Max Brooks on HBO's Real Time With Bill Maher for a panel on women in office, and the recent wave of sexual-assault allegations. The discussion quickly moved to the accusations against Democratic senator Al Franken, who is accused of groping a woman while she slept, and GOP Senate candidate Roy Moore, who is accused of assaulting multiple teenage girls when he was in his 30s.
"Does everything have to be maximum punishment?" Maher asked, referring to the calls for Franken to step down. "I mean, we don't have that for murder. There are different grades for murder and other crimes. Not for this?"
"I think the focus on the punishment and what the repercussion is going to be is where this conversation goes wrong," Traister answered, adding:
The focus on what the punishment is going to be is also, on some level, an easier conversation to have. Because then we get to fight about it — "Should he resign?" and then we all go to our partisan battle stations — than actually looking at the more difficult conversation, which is that it is about the whole culture. It is about the culture that empowers white men to abuse their power in a million ways — from the villainous predators, to the fact that there is a sense of humor that we all understand in this country that [says] if a woman's asleep, it's funny to grab her tits, and that a man can gain power and stature and a place in the public sphere by profiting from that comedy. That doesn't make him the same as Harvey Weinstein, and it's not about him. It's about reckoning with the fact that we make that culture, we participate in that culture, it's our good politicians, it's our friends, it's our husbands, and it's ourselves.
Watch the full panel below, and read Traister's piece on the Post-Weinstein reckoning here.