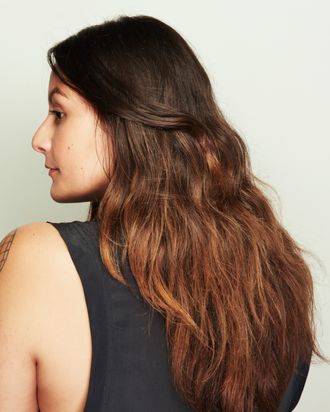 Elsi Ferris
Photo: Katie Thompson. Photo Editor: Biel Parklee.
In addition to a set of rad tattoos, Elsi Ferris has long, brown hair. The young marketing entrepreneur credits her hair's length to a blow-dry-free routine and an arsenal of moisturizing products. Ferris explains her fancy personal hair routine below.
Check all that apply: My hair is dyed, is chemically straightened, is permed, has extensions, is braided/in locs: I have a few baby highlights.
In my shower you'll find: Oribe Cleansing Créme for Moisture & Control, and Oribe Gold Lust Repair and Restore conditioner.
I wash my hair: Maybe once a week, but it's very dependent on workout schedule and weather.
A rundown of my hair regimen: I shampoo once a week or so. While air-drying, I add a bit of any old oil that's lying around to my ends and Oribe Matte Waves and Texture Lotion throughout. That's about it. Sometimes I'll straighten the ends of my waves so that they sit a bit flatter, and throughout the week I spritz dry shampoo all over so that my hair keeps its lightness. Currently, I really like Living Proof's Perfect Hair Day dry shampoo.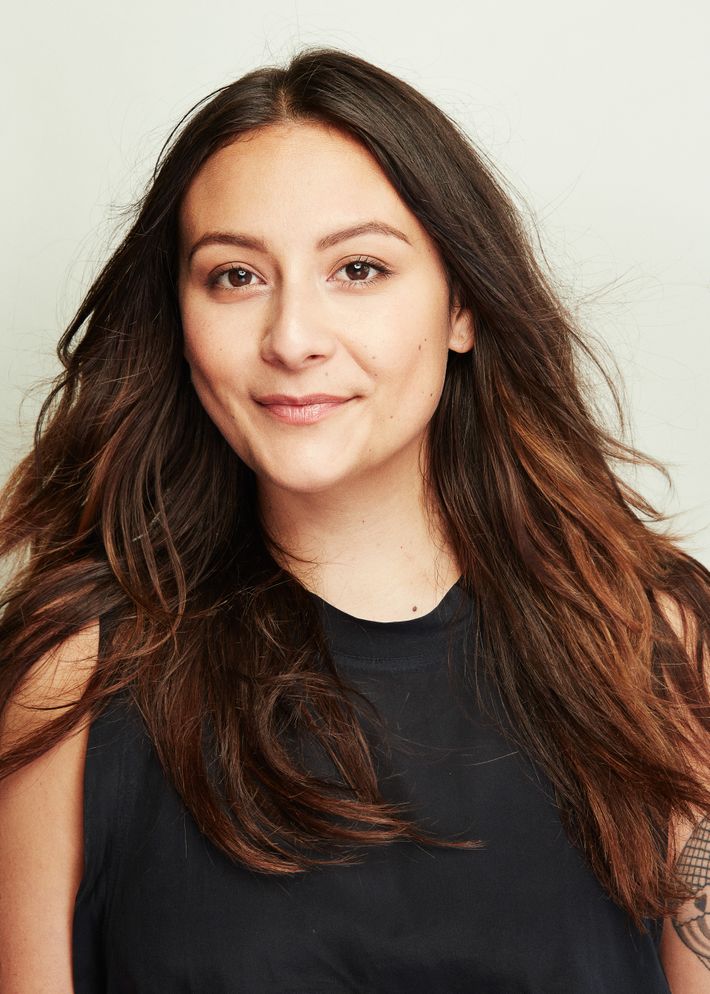 The worst thing I ever did to my hair: I shaved the side of my head, let it grow it out, and then shaved the other side. Fool me twice, shame on me.
The best thing I ever did to my hair: I stopped using a blow-dryer!
I trim my hair every: six months.
My hairstylist is: Brian Johnson at Ilo salon in Riverside, California (my hometown). I still haven't found a New York salon.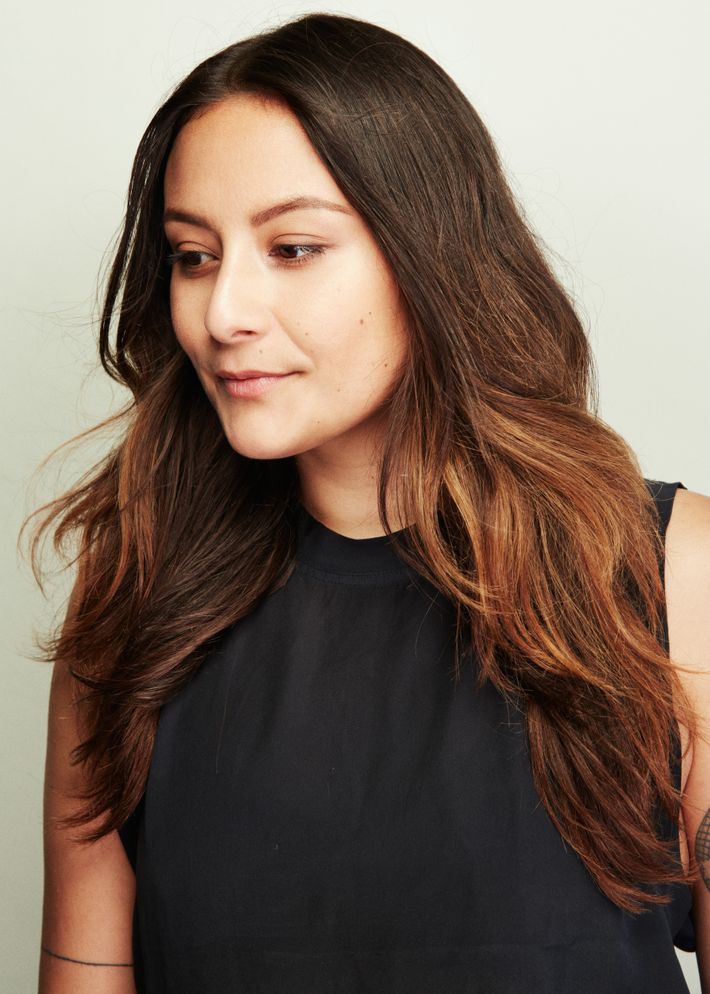 The most important thing people with hair like me should know: Jumping into the ocean is the best way to have a good hair day. Also, always anticipate hair in your mouth while making out.
What I love most about my hair is: It accepts all weather climates. Rainy days: We welcome you.
Production Credits:
Photos by Katie Thompson
Hair by Lucas Wilson using Bumble and bumble
Makeup by Eric Vosburg
Produced by Biel Parklee
Hair Assistant: Sergio Estrada
Makeup Assistant: David Rivera
If you buy something through our links, New York may earn an affiliate commission.