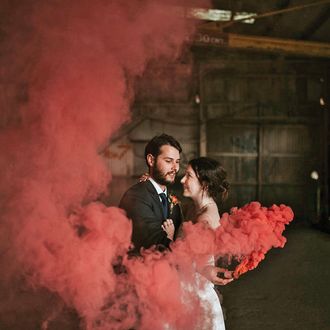 A fiery wedding portrait session in Melbourne.
Photo: Barefoot & Bearded
If it feels like you scrolled through every possible wedding gimmick in your Instagram feed this summer, it's time to start thinking globally for inspiration. Ahead, local bridal-magazine editors share what's hot in weddings from their various corners of the world, including hiking to the altar in Los Angeles, Renaissance–esque dresses in Milan, Afropunk bridal attire in Johannesburg, and much more.
Melbourne: Flammable Photo Ops
"Couples are holding colored flares and smoke bombs during their portrait sessions (pictured above). We first noticed flares four years ago, when Aussie photographer Janneke Storm shot the Vegas wedding of the couple behind blogger agency Sticks and Stones; they soon popped up in Australia and New Zealand weddings. While these can make for some beautifully moody images, we can't help but wonder if, in 50 years' time, couples will look back on these photos and think, 'What the heck were we doing standing in the middle of a field, holding a flare gun on our wedding day?' " —Sophie Lord, publisher, Hello May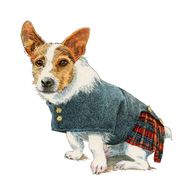 "We've seen a steep rise in pets taking an important role in nuptials. We rarely get pitches for real-life wedding stories without the family dog as ring bearer or the couple's cat seen with the bridal party. The wedding industry here has latched on to the trend: There are now wedding pet-sitting companies, florists who make an extra flower crown for your pooch, and designers doing mini-kilts and bow ties for dogs. My husband and I had our family's little terrier kitted out in a kilt and bow tie for our own big day." —Rosie Patrick, features writer, Tie the Knot Scotland
Los Angeles: Hiking to the Altar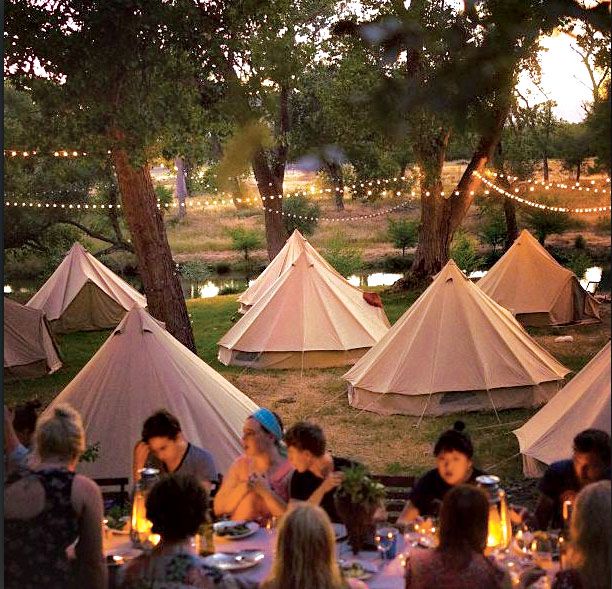 "Couples in fashion, advertising, and marketing are camping in places like Ojai. The friends get tents; the bride and groom stay in a lodge. Everyone's out under the stars, doing karaoke and eating organic, clean meals — like grilled meats and veggies with yogurt and cilantro. It's grungy, since you're waking up in the dirt and putting on a dress for the ceremony. Baby wipes come in handy." —Sarah Dubbeldam, CEO and editor-in-chief, Darling
Milan: Renaissance-Style Gowns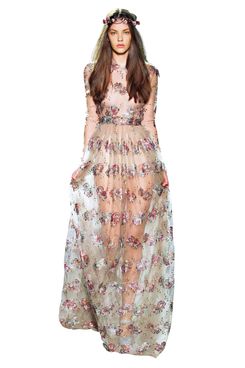 "There's a romantic kind of glam-bohemian bride: long gowns with lace, voluminous shoulders, and soft embroidery in wild foliage motifs, from brands like Alberta Ferretti and Luisa Beccaria (pictured), paired with long veils and flowers in the hair. Milan brides consider these styles to be really sophisticated, simple, and elegant. Do you remember Shakespeare's heroines' style? It's far from the kind of huge dress-to-impress gowns that make you look like a doll." —Angelica Carrara, web editor, The Fashionable Lampoon
Johannesburg: Afropunk Bridal Attire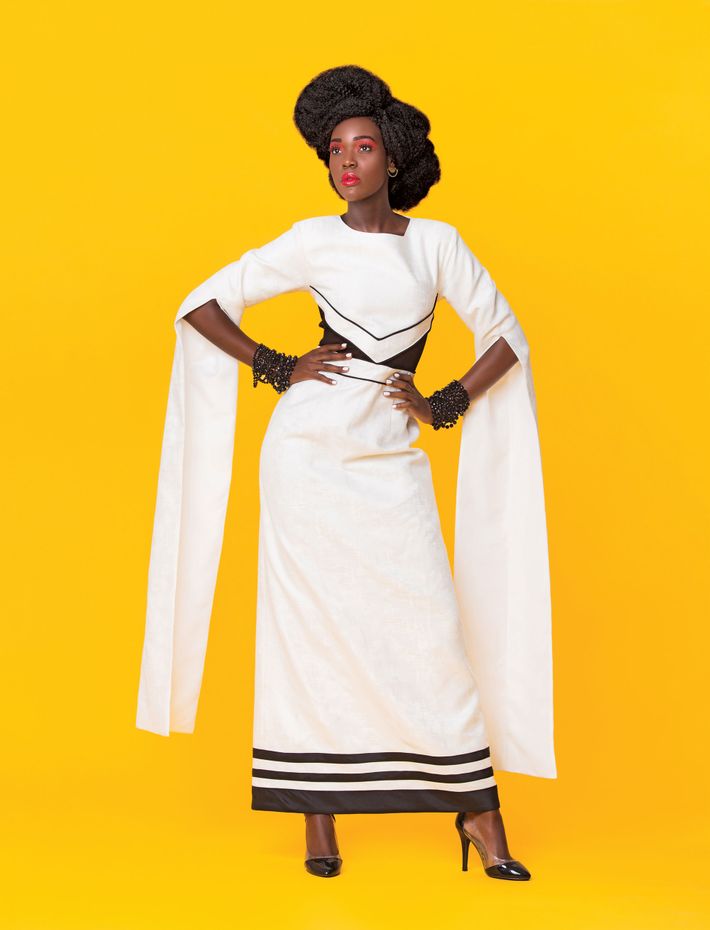 "Black South Africans typically now have two wedding ceremonies: a traditional one to honor age-old tribal customs, and a contemporary, Western-style wedding. In the past six months, the trend is to combine the two ceremonies in terms of food, décor, and fashion. Brides are wearing white dresses with traditional tribal colors, beads, and patterns from Zulu, Xhosa, or Tswana cultures. For example, the isicholo, a traditional Zulu hat worn by married women, might be worn." —Eric Bornman, content director and publisher, Nubian Bride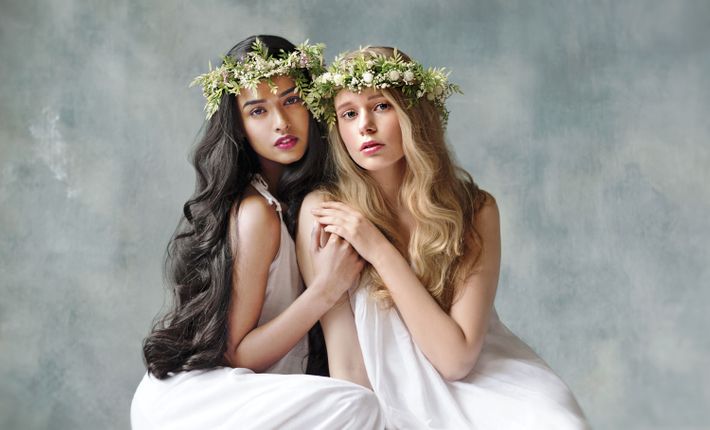 "The Coachella flower headdresses that were popular a few years ago have turned into more delicate crowns in Vancouver. These are more refined than what's at Forever 21 — think gilded baby's breath halos and braids of mixed botanicals. They're particularly great for intimate garden weddings. We have a ton of local bridal boutiques, like Flavelle & Co. or Truvelle, carrying ecofriendly bespoke halos and crowns." —Julia Dilworth, associate editor, Vancouver and Western Living
Tulsa: Faking the Great Outdoors
"There are still plenty of outdoor weddings on beautiful farms or ranches, but more are moving inside. Couples are choosing modern or industrial venues and then adding an overwhelming amount of nature. Heavier greenery is being used instead of floral designs of blooms and arrangements in vases. Full-on framed installations of leaves are attached to the walls as ceremony backdrops, or large-scale designs of plants hang from the ceiling above the dinner tables." —Katie O. Selvidge, founding editor, Cottage Hill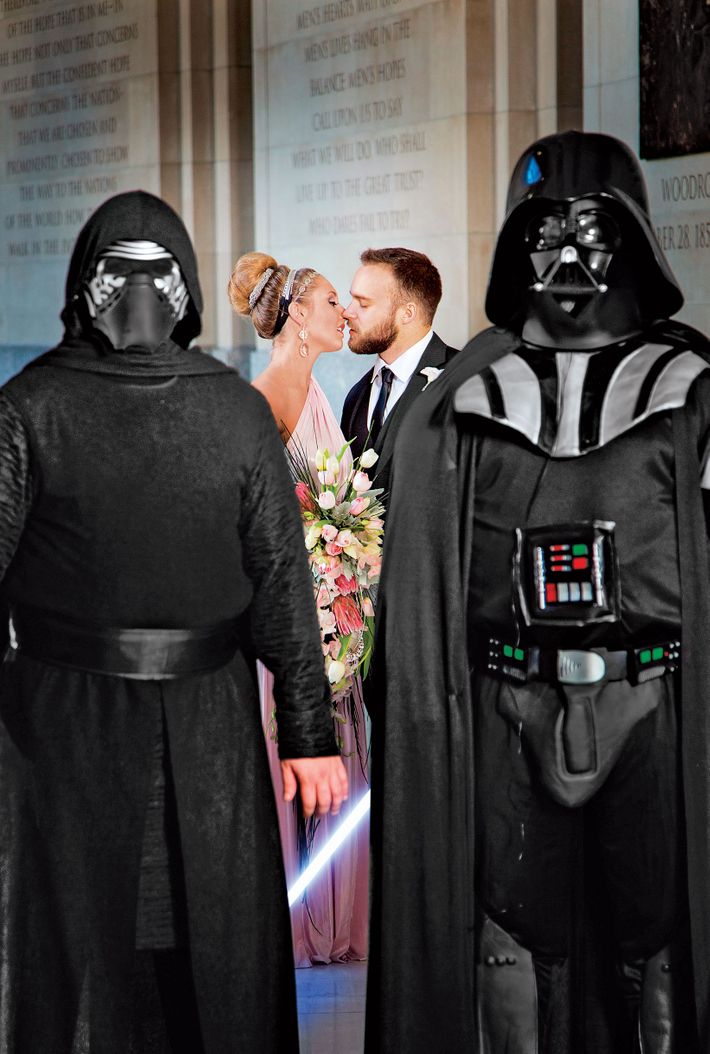 "Wedding-planning agencies in Russia are like psychologists trying to find interesting details about couples to use for a wedding concept. Weddings here have huge, complicated décor devoted to a theme, like Star Wars, Cinderella, The Little Prince, or even The Grand Budapest Hotel. For that one, the couple had a concierge desk with uniform-wearing porters, who greeted wedding guests. There are often a lot of lights, pyrotechnics, and performances. Planners will even use 3-D projection mapping to put moving imagery on decorations or the cake." —Olga Bebekina, deputy editor-in-chief, Wedding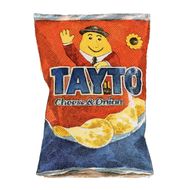 "Every child in Ireland grew up on Tayto crisps sandwiches — white bread, lashings of butter, and Tayto Cheese & Onion potato chips. Couples have been serving this as a midnight snack for hungry guests. It's the ultimate Irish comfort snack and a total blast from the past. Now there are even businesses in Ireland making premade packs of Tayto crisps sandwiches for couples to provide for guests."—Karen Louise Daly, deputy editor, One Fab Day
*This article appears in the winter 2018 issue of New York Weddings.