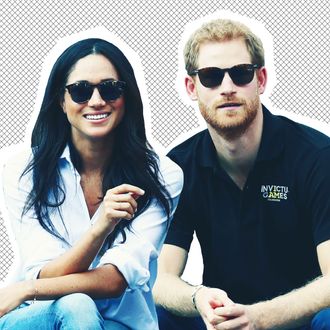 Meghan Markle and Prince Harry.
Photo: Getty Images
Welcome to You Know What I Heard, the Cut's weekly celebrity gossip column about the peregrinations of the rich and famous. Have gossip? Email me at allie.jones@nymag.com, send me a message on Twitter, or contact me on Signal (ask for the number).
Prince Harry and Meghan Markle are supposed to announce their engagement this month. Markle is finally done filming her last season of Suits, and she is moving to London in a couple of weeks to start her new life as a full-time philanthropist and almost-royal. The stage is set. For months, royal watchers have promised us that an engagement is coming in November. But this past weekend, the Daily Beast reported that Prince Harry and Markle might want to live together for a whole year before announcing an engagement.
This is devastating. We have endured so much this year, and all we have asked for is one royal engagement to get us through the holidays. A Daily Beast source "with excellent contacts in the palace" says: too bad.
"There won't be any announcement until at least after Kate Middleton has had her baby in April," the source said, adding that the wait could be longer if Prince Harry and Markle decide to live together for a year before getting engaged, "as is normal among their peer group."
This is the first indication that Prince Harry and Markle might be slowing down their plans. The last we heard from Markle's preferred gossip outlet, E! News, Prince Harry and Markle were "as good as engaged." And Vanity Fair, the magazine to which Markle gave her first interview about Prince Harry, reported Monday all about Markle's philanthropic plans in London, with no mention of an adjusted engagement timeline.
Perhaps it is the case that one stuffy Brit "with excellent contacts at the palace" isn't ready for the Meghan Markle engagement parade. (Celebitchy theorized Monday that the source could be none other than Carole Middleton herself.) The rest of us, however, are very ready for a nice thing to happen.
Will Taylor Swift bring out the boyfriend? Swift's new album, Reputation, is set to be released on Friday. That means she's doing a big week of press and promotion, but she's off to a rough start. On Monday, the ACLU accused Swift of threatening and attempting to silence a critic from the little-known leftist culture blog PopFront over a post about the alt-right's embrace of Swift's music. Since then, writers from more established outlets like MTV and Paper have tweeted about how Swift's camp has buried critical stories over the years by intimidating editors.
This is probably not the story Swift wants to deal with leading up to her album release, but any attempt to shut it down directly will be seen as more proof of her camp's questionable tactics. (Swift seems to realize that, at least; when I wrote about the ACLU debacle Monday, her publicist did not respond to a request for comment, which is, let's say, not typical.) So what's she going to do?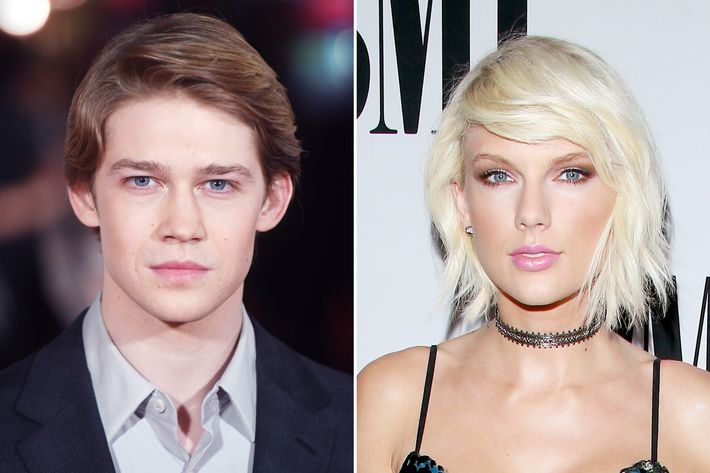 The last time Swift needed to fast-forward through a bad news cycle, she debuted a new boyfriend (Tom Hiddleston). We know that Swift is currently dating the 26-year-old British actor Joe Alwyn, but we've yet to see any clear paparazzi pics of the two of them together. Keep your eyes peeled for a photo shoot this week.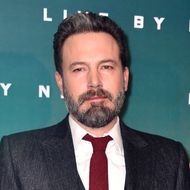 In Hollywood harassment news, Ben Affleck wants to be "part of the solution." He's currently doing press for Justice League, and in a short interview with the Associated Press Monday, he said that he is "looking at his own behavior" and committed to calling out other men who sexually harass women. In another interview with Fox 5, he said he would donate all of the residuals from movies he did with Miramax and The Weinstein Company to Film Independent and RAINN. "I just don't want to cash any more checks from that guy," he said of Harvey Weinstein.
After the Weinstein news broke last month, two women accused Affleck of groping them. Affleck publicly apologized to actress Hilarie Burton, who said Affleck grabbed her breast during an MTV TRL interview in the mid-2000s, but he has yet to address makeup artist Annamarie Tendler, who said he grabbed her butt at a Golden Globes party in 2014. Affleck is likely hoping that his statements Monday, combined with all the wholesome photos he's been giving the paparazzi lately, will be enough for everyone to just move on.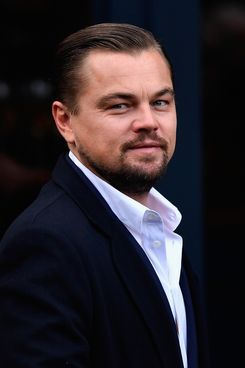 Leo DiCaprio, meanwhile, is being "careful." The New York Daily News reported last week that the 42-year-old actor, who was last seen clubbing with 19-year-old model Juliette Perkins, did not approach any of the beautiful, young women at a private party he attended in Manhattan on Halloween. A source told the paper, "He arrived with five friends, wearing a baseball cap, and talked to nobody outside of his group. I mean no-bod-y." Instead, DiCaprio's "ambassadors" approached young model attendees and asked for their business cards.
According to the source, this was all because DiCaprio is wary about how his social behavior may appear in the wake of allegations against Weinstein, Brett Ratner, and Jeremy Piven. "There's apprehension out there about the way you can talk to women," the source said.
I'm not sure sending lesser Pussy Posse members around a party to collect business cards from models reads as "not creepy," but this is apparently DiCaprio's way of being "careful."
As Elaine Lui at Lainey Gossip pointed out last week, though, DiCaprio has always been careful. She noted a recent Los Angeles Times report about DiCaprio's company Greenhour Corp., and the kind of non-disclosure agreements employees had to sign to work there a few years ago. Per the Times, the agreements said that employees could not disclose private information about DiCaprio or reveal any "offensive/inappropriate material" they came across during work. They also demanded that workers "give up their rights to sue DiCaprio or Greenhour over a wide variety of claims, including harassment, invasion of privacy and infliction of emotional distress."
Since the Halloween party, DiCaprio has only been photographed once, hanging out in Los Angeles with Pussy Posse deputy Lukas Haas and two young women the Daily Mail identified as DiCaprio's "friends." Just friends! This past weekend, DiCaprio co-chaired the LACMA Art + Film Gala, but according to W, he skipped the cocktail hour.
Small blessings from this week:
Sofia Richie illegally kissed a turtle in Mexico. Kate Upton and World Series winner Justin Verlander got married in Italy. Blake Lively got into character. Kristen Stewart cut her hair. Lisa Bonet walked a donkey on a leash. And Sean Penn bought his 25-year-old girlfriend a puppy.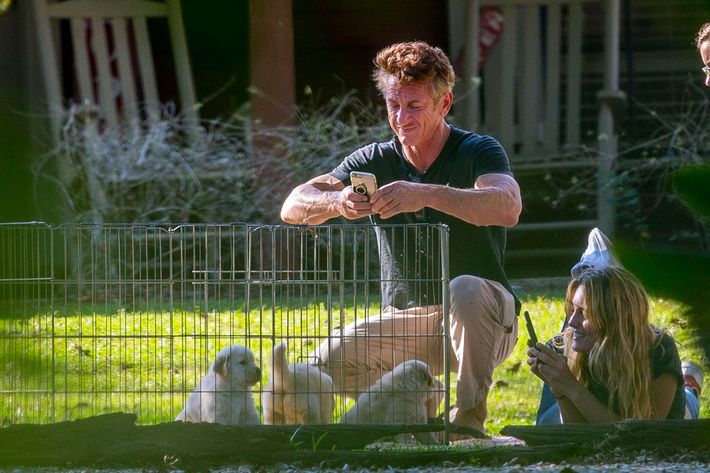 Finally, I want to ask all of you an important question: What have you heard about Sarah Hyland and Bachelorette star Wells Adams? I am fascinated that a mainstream actress is dating someone from "Bachelor Nation," and I would like to know how it happened. Let me know what you know!
Thank you all for gossiping this week, and don't forget to email me at allie.jones@nymag.com, send me a message on Twitter, or contact me on Signal if you'd like to chat.