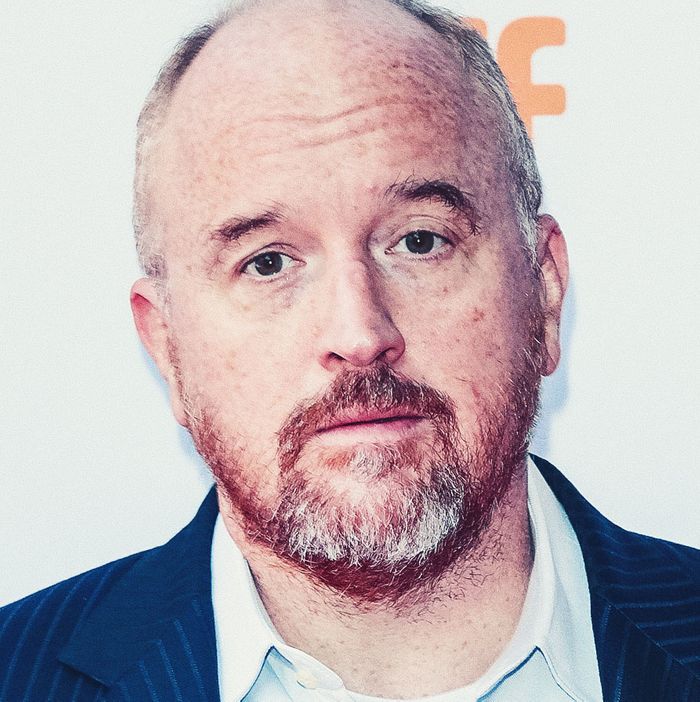 Louis C.K.
Photo: Brian de Rivera Simon/WireImage
On Friday, the day after the New York Times published its bombshell report in which five women accuse him of sexual misconduct, comedian Louis C.K. issued a lengthy statement in which he acknowledges that the allegations against him are true, and apologizes to those affected.
These stories are true. At the time, I said to myself that what I did was okay because I never showed a woman my dick without asking first, which is also true. But what I learned later in life, too late, is that when you have power over another person, asking them to look at your dick isn't a question. It's a predicament for them. The power I had over these women is that they admired me. And I wielded that power irresponsibly. I have been remorseful of my actions. And I've tried to learn from them. And run from them. Now I'm aware of the extent of the impact of my actions. I learned yesterday the extent to which I left these women who admired me feeling badly about themselves and cautious around other men who would never have put them in that position.




[…]




The hardest regret to live with is what you've done to hurt someone else. And I can hardly wrap my head around the scope of hurt I brought on them. I'd be remiss to exclude the hurt that I've brought on people who I work with and have worked with who's professional and personal lives have been impacted by all of this, including projects currently in production: the cast and crew of Better Things, Baskets, The Cops, One Mississippi, and I Love You, Daddy. I deeply regret that this has brought negative attention to my manager Dave Becky who only tried to mediate a situation that I caused. I've brought anguish and hardship to the people at FX who have given me so much; The Orchard who took a chance on my movie, and every other entity that has bet on me through the years. I've brought pain to my family, my friends, my children and their mother.
C.K. is the latest in a long (and growing) list of powerful men who are finally facing repercussions for their alleged acts of sexual assault and harassment. And while many aspects of C.K.'s story are similar to the others — he had a signature M.O.; his behavior was an open secret in his community; he and his team reportedly worked to suppress accusers' stories — his apology is different than any we've seen so far. Instead of issuing a brief non-apology before scurrying away to sex rehab, C.K. confirms the allegations against him, acknowledges how he abused his power, and how his actions have hurt not only the victims of his harassment, but also his friends, family, and co-workers.
This does not absolve him. Having a not actively harmful response does not take away from the fact that C.K. is a sexual predator who used his position of influence to humiliate and debase women. But given that it is the most comprehensive statement of contrition we've seen from any of the men recently accused, it raises some important questions: How will we, as a society, choose to handle the apologies of sexual aggressors? What do we want from them? Do we believe any of them can be truly penitent? Does it matter?
If we want perpetrators to fully acknowledge the harm they've caused, C.K. does a pretty good job. But there is a glaring omission in his statement. Although he expresses regret over his sexual misconduct, he does not apologize for the years and years he and his team spent denying the allegations. Rumors about C.K.'s behavior have been circulating for years. In 2012, Gawker published a post called "Which Beloved Comedian Likes to Force Female Comics to Watch Him Jerk Off?" in which they described the 2002 incident comedians Dana Min Goodman and Julia Wolov recounted in this week's Times article. Not only did C.K.'s manager, Dave Becky, reportedly get upset that the two women were sharing their story, C.K. himself denied the claims against him in a 2016 interview with Vulture. "No. I don't care about that. That's nothing to me," he said, when asked about the allegations.
Is a good apology enough if it only comes on the heels of mounting and irrefutable evidence against you? When and how should perpetrators of sexual violence come forward and acknowledge their crimes? These are huge, difficult questions, but ones we will inevitably have to grapple with in the coming weeks and months as the number of accusations continues to pile up.