Ten couples share the memories of crying dads and dancing moms that made their wedding days so memorable.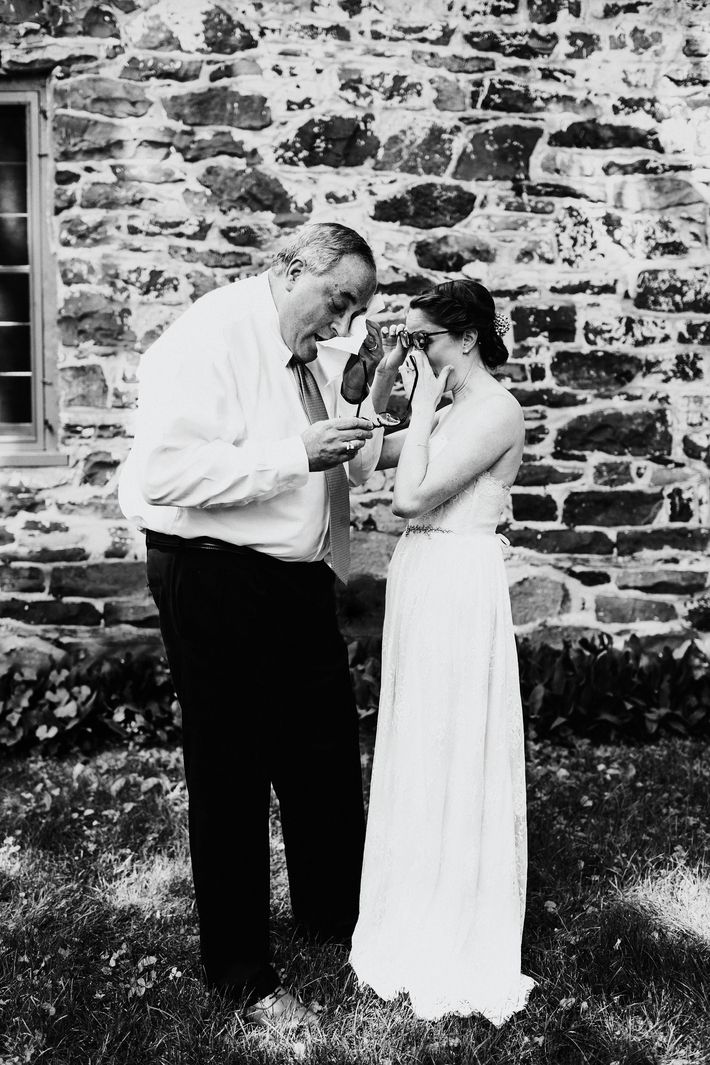 Alexis & Blaine McEvoy
Head of people at Palantir, associate director at Interbrand.
Married: June 13, 2015, at Red Maple Vineyard.
Alexis: "When I walked out of the house where I was getting ready, my dad erupted into this wail — it's truly the only way to describe it. We got it on video. He's a total crybaby. He cries every time he drops me off at the train station after a weekend visit."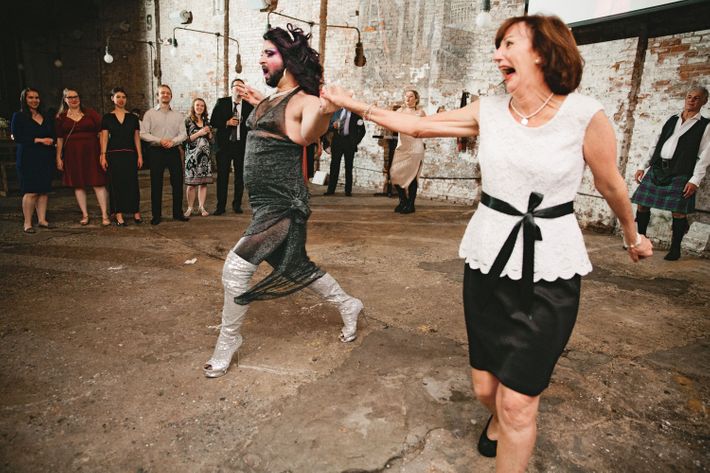 Matthew Ricketts & Colin Froeber
Composer, actor.
Married: October 16, 2016, at Houston Hall.
Matthew: "We arranged for a drag queen to burst in and surprise the crowd. Shimmer picked my mom out immediately. They did a runway strut to 'Sissy That Walk,' by RuPaul, just reading each other's energy and improvising — true showgirlship all around."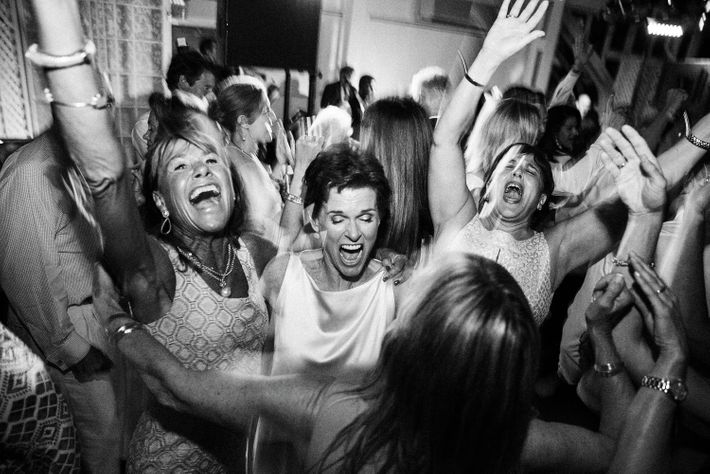 Taryn Petrelli & Adam Boardman
Middle-school teacher, strategic sales director.
Married: July 9, 2016, at Brooklyn Botanic Garden.
Taryn: "This is how my mom and her friends are all the time; they have so much energy. After the reception, 500 of our friends went to a warehouse for the after-party. Most of the other parents opted out, but my mom went with them and stayed out dancing until 2:30 a.m."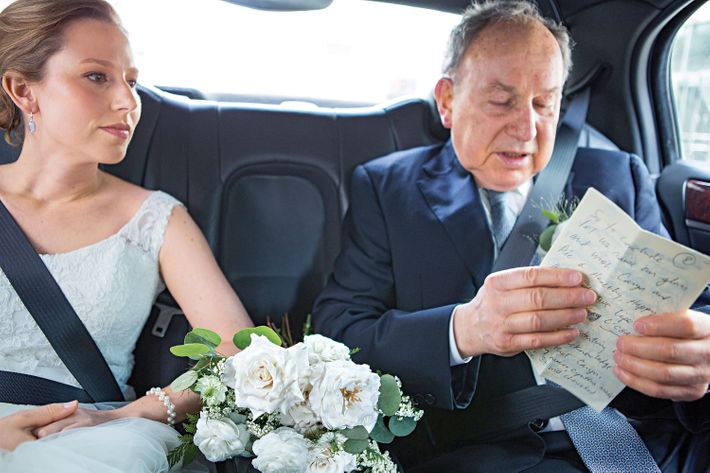 Caryn Bell & Ricardo Coats
Director at Citi, managing director at Crédit Agricole.
Married: May 24, 2015, at Tribeca Rooftop.
Caryn: "My dad was reading his speech over and over again on our way to the venue — to keep calm, I think — and he wouldn't let me look at it. He wrote it a little last-minute, but it all came together quite well. He basically recited my résumé up there."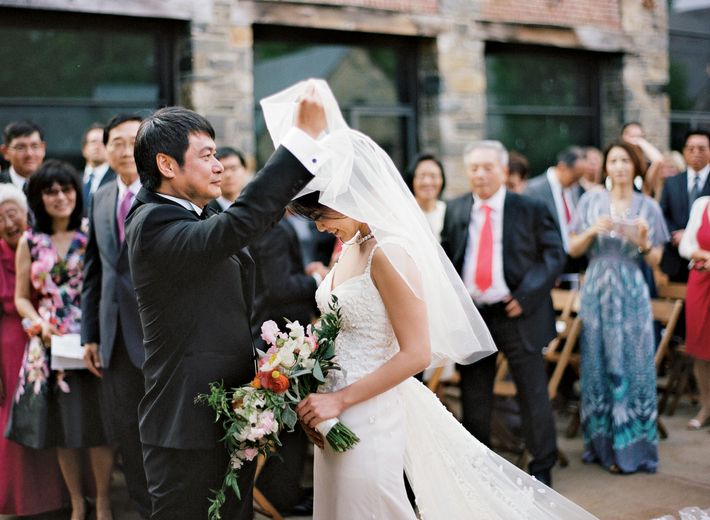 Alice Hu & Stephen Yang
Student, product manager.
Married: May 27, 2016, at Blue Hill at Stone Barns.
Alice: "I've always been very close to my father, so his friends were making fun of him that he was going to be bawling at my wedding. Before he walked me down the aisle, he took a deep breath and said to me that there will be no crying today, since today is a happy day. When he lifted my veil, he said, 'See, no tears!' "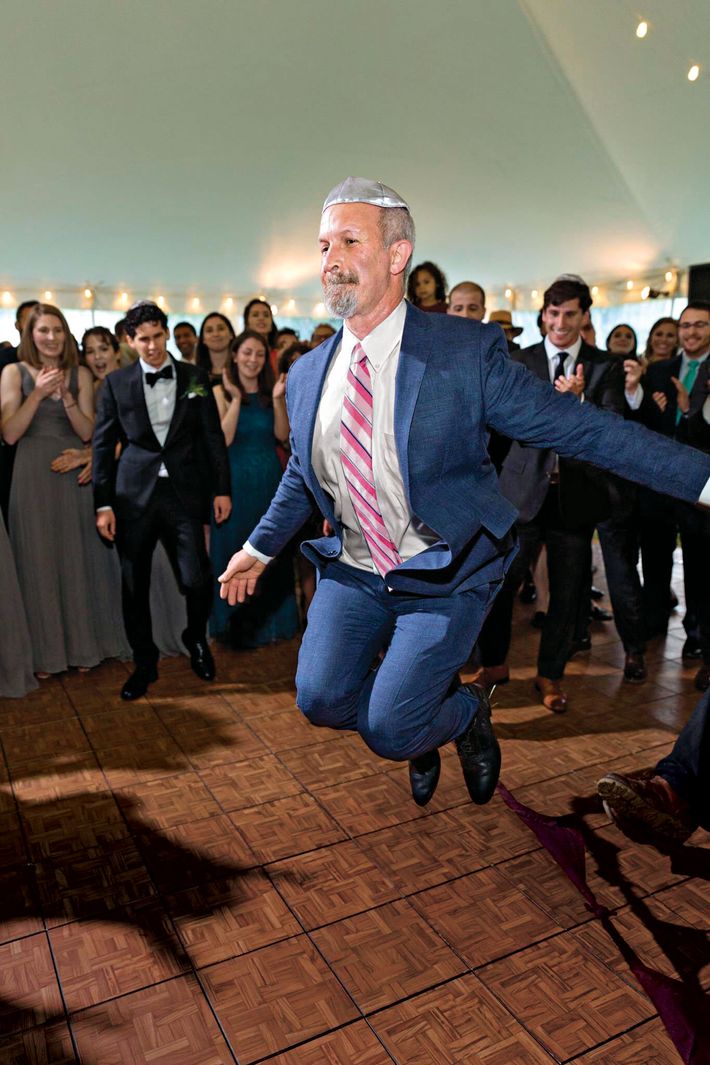 Alexandra Kaplan & Ethan Joseph
Project manager in real-estate development, software account manager.
Married: June 4, 2017, at Blooming Hill Farm.
Alexandra: "My dad is a big Zumba fan — he goes to several classes a week and just wanted to show off. He later told me his Fitbit registered our wedding night as eight hours of cardio activity."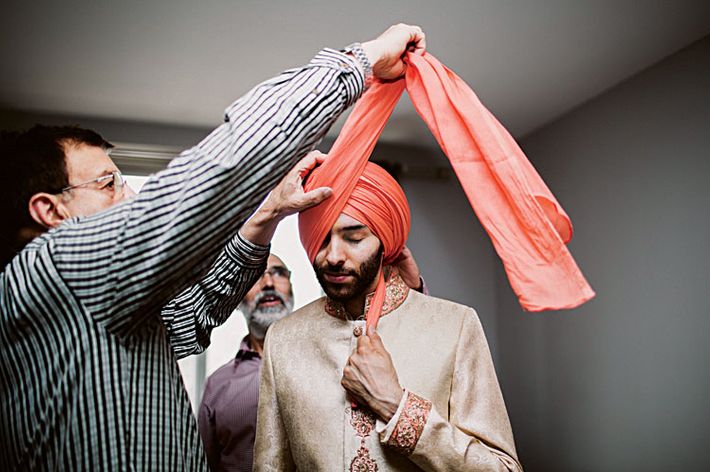 Neha Gandhi & Paul G.
Editor-in-chief and chief operating officer of Girlboss, risk-management consultant.
Married: May 13, 2016, at the Liberty Warehouse.
Paul: "My parents had a traditional Sikh wedding, and 42 years later, my dad helped me get ready for my own. In those final moments, he said he was glad I took my time and waited till I was in my mid-30s to get married — and that I had made the right choice."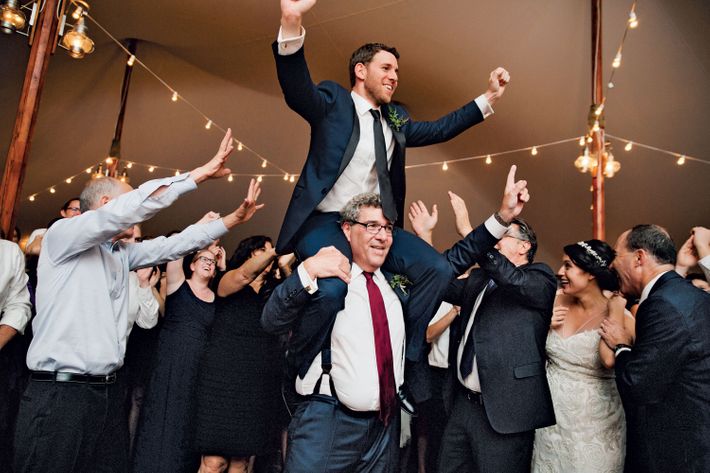 Aaron Davidowitz & Claire Botnick
Lawyers.
Married: October 10, 2015, at Larchmont Temple.
Aaron: "My dad snuck up behind me on the dance floor, bent down, and just lifted me right up onto his shoulders. I tried stopping him, but he was pretty determined — he has a history of doing stuff like this at family functions."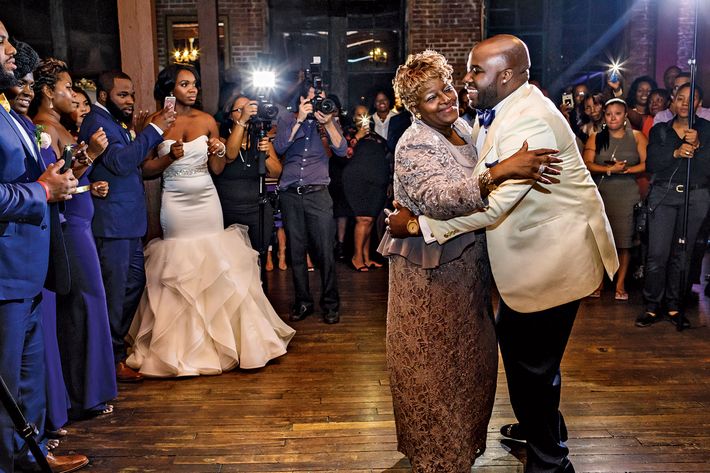 Donte & Tiffany Jones
Financial manager, fashion-sales-account manager.
Married: September 24, 2016, at First Corinthian Baptist Church and the Metropolitan Building.
Donte: "My mom and I danced to 'I'll Always Love My Mama,' by the Intruders. The DJ played the entire song, so toward the end she was crying and trying to pull away, like, 'Is this song ever going to end?!' I said, 'Mom, just a little bit longer.' "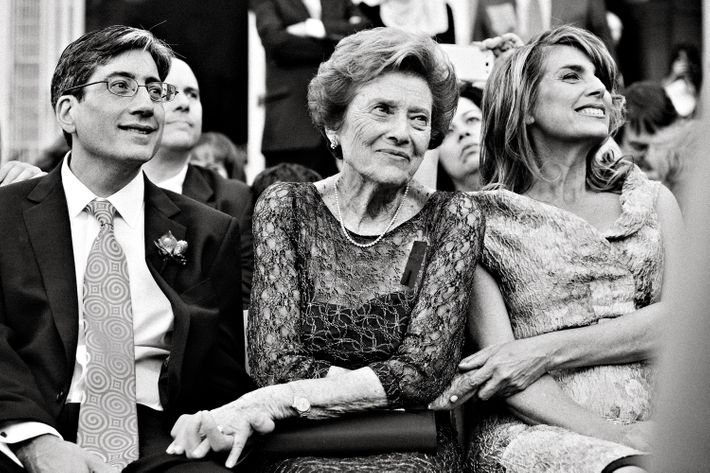 Jana FitzGerald & Matthew Cavnar
Lawyer, general manager at Broadway Video Ventures.
Married: September 15, 2012, at Prospect Park Boathouse.
Jana: "My grandfather died unexpectedly just a few weeks before the wedding — you can see my grandmother is wearing a black ribbon, the Kriah, in observance. But she fully joined in to help me get dressed. You'd never know she lost her husband of 65 years."
*This article appears in the winter 2018 issue of New York Weddings.