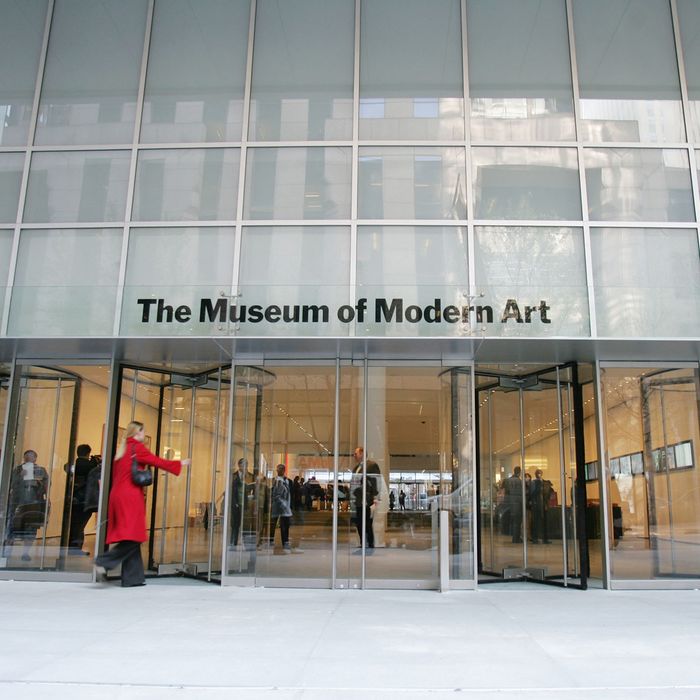 The Museum of Modern Art.
Photo: Mario Tama/Getty Images
In a world where we still refuse to return the sweater we borrowed from our college roommate years ago (sorry), one woman in New York City bravely shipped $105,000 worth of stolen art back to a Manhattan museum last week. How polite.
The Associated Press reports two print photographs were discovered missing from the Museum of Modern Art last Monday — but the pictures arrived back at the museum on Friday by mail. Police are now hoping to question a woman in her 20s who was caught on surveillance video sending the art from a shipping store on Thursday.
The woman was reportedly wearing a dark cap, glasses, and a black overcoat (how chic) while shipping the stolen goods. Might we suggest checking the alibis of Bravo's Gallery Girls?