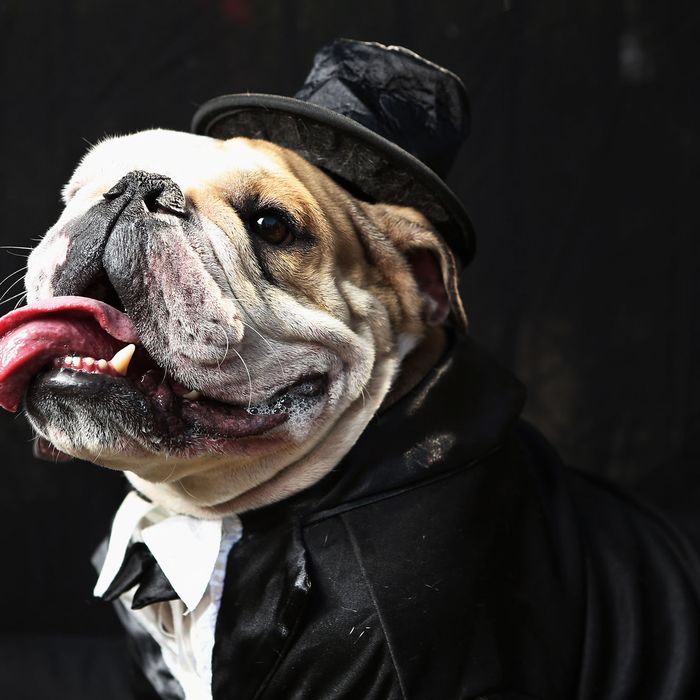 Dog in a tuxedo.
Photo: John Moore/Getty Images
The pug-tuxedo fiasco has come to its inevitable conclusion: The former Arkansas county employee who spent more than $366,000 on a county credit card to buy, most notably, a tuxedo for her dog, has been sentenced to 20 years of probation, Time reports.
Kristi Goss, who served as an administrative assistant to Garland County judge Rick Davis, first came under investigation in July when an auditor noticed discrepancies on a county credit card. It was discovered that she had been using the card since 2012 to pay for everything from utility bills and a diamond bracelet to the famed dog tuxedo, which she purchased from Amazon.
Goss pled guilty to six felony counts of fraudulent use of the county's credit card, and on November 22, she was sentenced to 20 years of probation. As we previously reported, the only crime of which the pug is guilty is of being extremely cute.