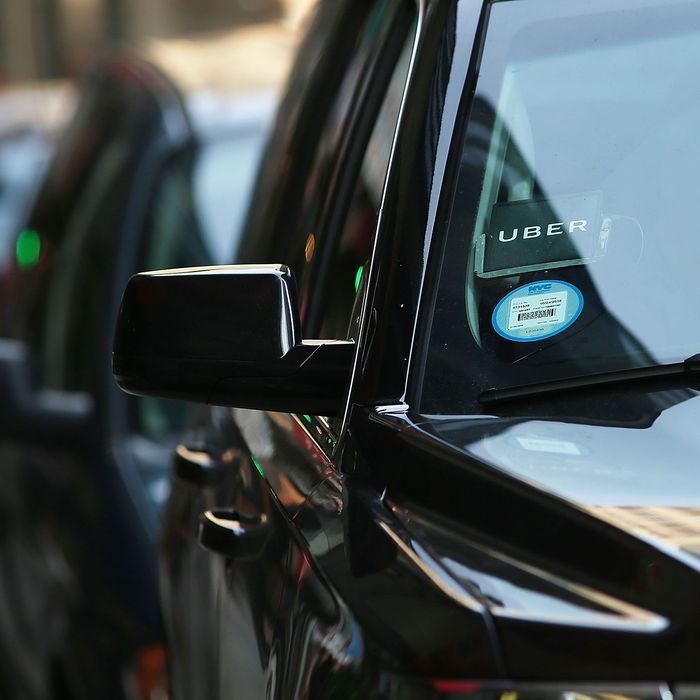 Uber.
Photo: Spencer Platt/Getty Images
Two women are suing Uber for not properly vetting drivers, which the plaintiffs allege has led to the sexual harassment and rape of thousands of female passengers, USA Today reports.
In the proposed class-action lawsuit, Jane Doe 1 and Jane Doe 2 say they were raped by Uber drivers, and they are now seeking damages and asking Uber to implement stricter background checks on drivers.
The complaint alleges Uber isn't vetting drivers in order to save money: "Uber has done everything possible to continue using low-cost, woefully inadequate background checks on drivers and has failed to monitor drivers for any violent or inappropriate conduct after they are hired."
Of course, these are not the first women to accuse Uber and its drivers of misconduct. An Uber driver was convicted of raping an Indian woman in New Delhi in 2014. Now, the woman is suing Uber and alleges executives used illegally obtained medical records in an attempt to discredit her. Internally, Uber has come under fire for allegations of workplace sexual harassment, with CEO Travis Kalanick stepping down in June.
In a statement to USA Today, a spokesperson for Uber said they were reviewing the complaint. "These allegations are important to us and we take them very seriously."
Read the full story here.