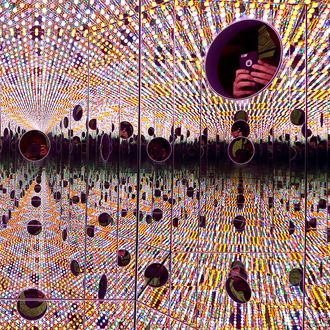 Yayoi Kusama's Infinity Mirrors.
Photo: Suhaimi Abdullah/Getty Images
From Jeff Koons's shiny balloon dogs to MoMa's Rain Room, modern art has found a new sort of popularity in recent years — specifically, modern art that's bright, sparkly, oversized, experiential, immersive, or otherwise happens to look good on Instagram. And no art is more Instagrammable than Japanese pop artist Yayoi Kusama's mirrored infinity rooms, two of which are showing now at David Zwirner Gallery in Chelsea. In recent years, the populist, photo-friendly appeal of Kusama's work — and the four-plus-hour lines her exhibits tend to spawn — has led some in the art-world elite to decry it as a mere selfie-trap. As the L.A.Times put it: "The most interesting feature of the rooms is that looking at the ubiquitous photos of them is as fulfilling as actually being there." (But ooh, so twinkly!)
We headed over to David Zwirner to chat with the people in line about their selfie strategies and their quest to attain the art-world's most coveted 'gram.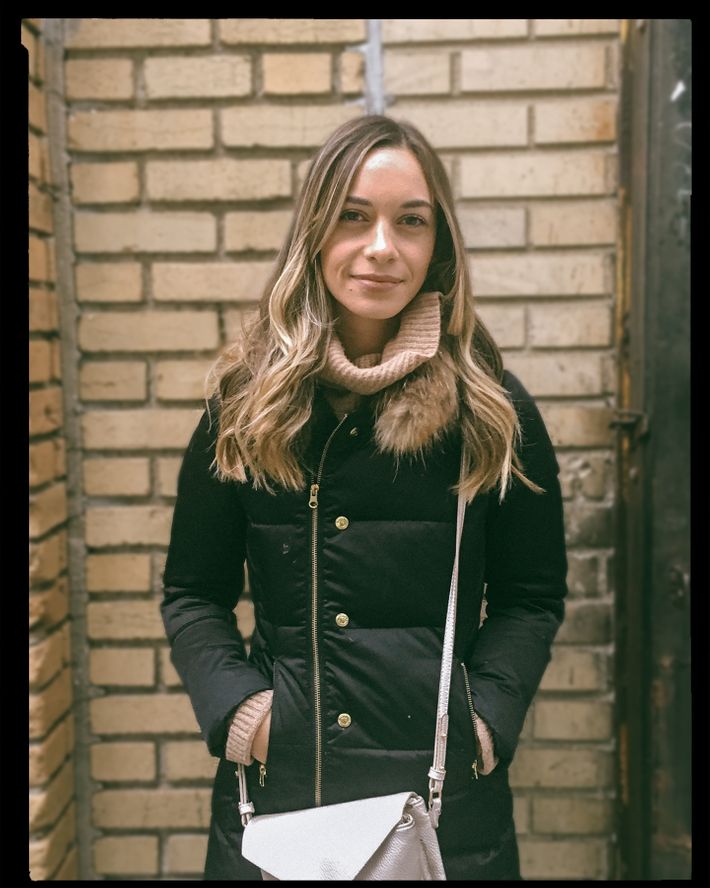 Maria, 24, model/nanny/student
What brought you here today?
I actually don't know too much about the artist's work but I do love modern art, so I often go to these kinds of things. I was at this other thing … hmm, it's on my page and I can't even remember what it's called [scrolls through her Instagram feed]. It's these colorful floor-to-ceiling lights.
Are you planning to take photos for social media?
Yeah. I think I'll be in the picture. I know some people only photograph the exhibit, but I'll probably be in it. I like having cool backgrounds, though they don't necessarily do better. I like it because of the colors and I think it looks really cool on my page but in terms of engagement it's not necessarily the most-liked photo.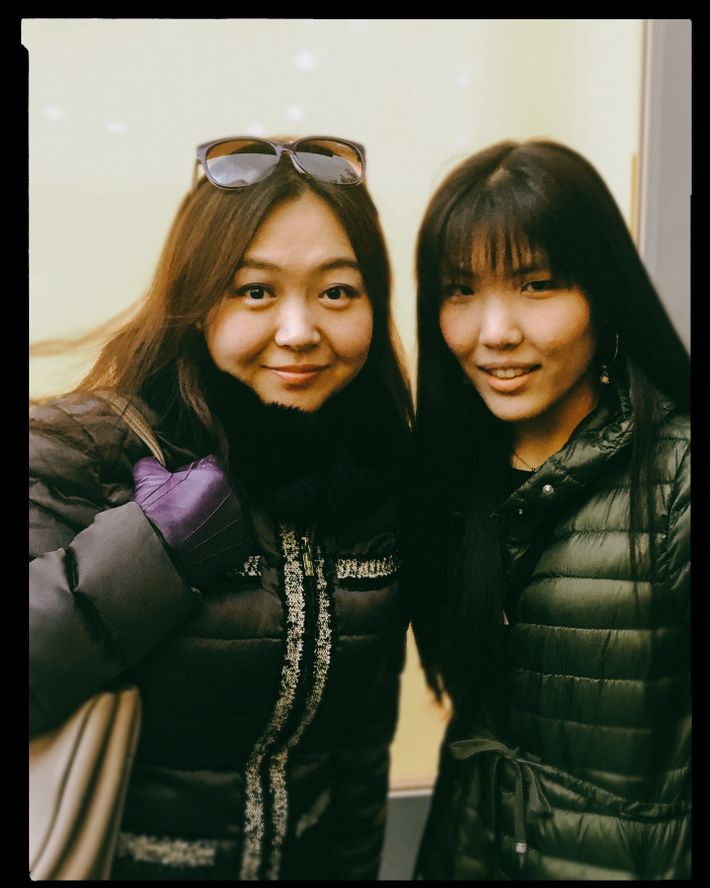 Hurlie, 25, student, and Monica, 30, piano teacher
How did you hear about them?
Hurlie: I heard this was in D.C. and in L.A. and in Taiwan and I missed all of them, so when I heard it was coming to New York I definitely wanted to come. I saw them all over the place on Instagram. A lot of friends have come here.
Are you planning to take photos for social media?
Monica: Yes.
Hurlie: I'm addicted to Instagram, so I think I will post something. I wore completely black today just to pop out next to the designs. I post a lot of photos of art on my Instagram. I get a lot of likes on them, more than on just a random selfie picture. I think people appreciate artsy stuff.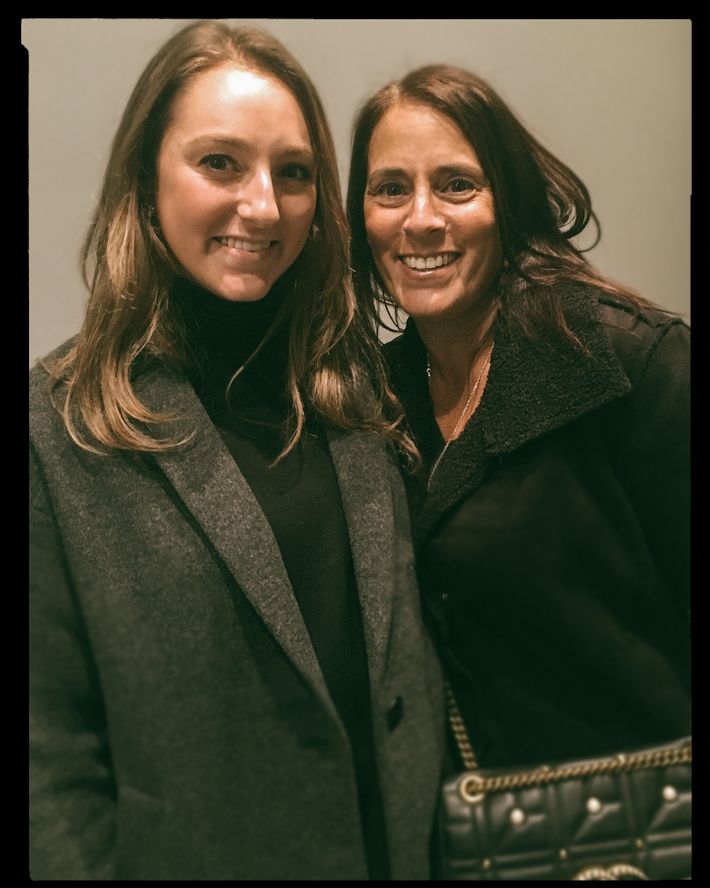 Samantha and Linda, mother and daughter
What brings you here today?
Linda: We want to be cool!
Samantha: I work a few blocks away and she was meeting me after work. She was at the Louis Vuitton exhibit earlier, she's super into her exhibits today, and I said, "Why don't we go here and go to dinner?" I haven't been to any other exhibits, but a lot of my friends went to the one in L.A.
Are you here to take photos?
Samantha: DUH! Why else would you come. Nah, maybe a few Snapchats. My mom's a big social-media user.
Linda: We're going to have to go through it first and then go again, so I know what I need to take pictures of.
What's your strategy?
Samantha: We haven't really thought about our strategy.
Linda: See, I asked you that. I was trying to develop a strategy.
Samantha: I think we're gonna wing it. Though mother-daughter pics always get a lot of likes.
Linda: I'm not a regular mom, I'm a cool mom.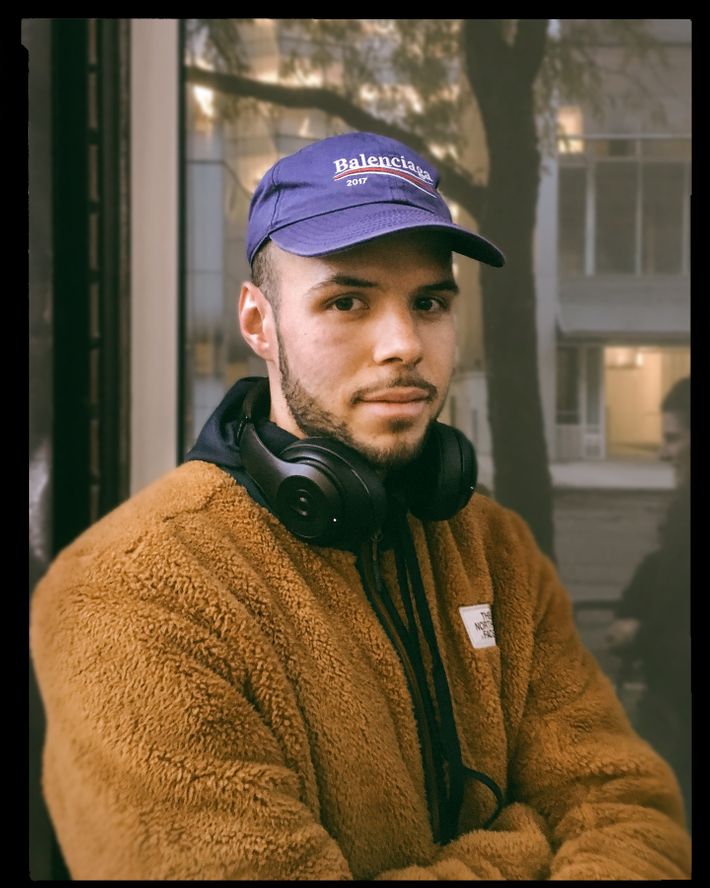 Taylor Thompson, 24, works in fashion
What brought you here?
I actually saw it on Instagram and I remember her infinity room in Soho — I wanted to go and never got a chance to. I don't want to say I'm a big art fan. I've seen a lot of her work through social media and the internet and it seemed like I had to get out there and see it.
Will you take photos for social media?
It wasn't the reason for coming. Will it happen? Probably. It seems inevitable.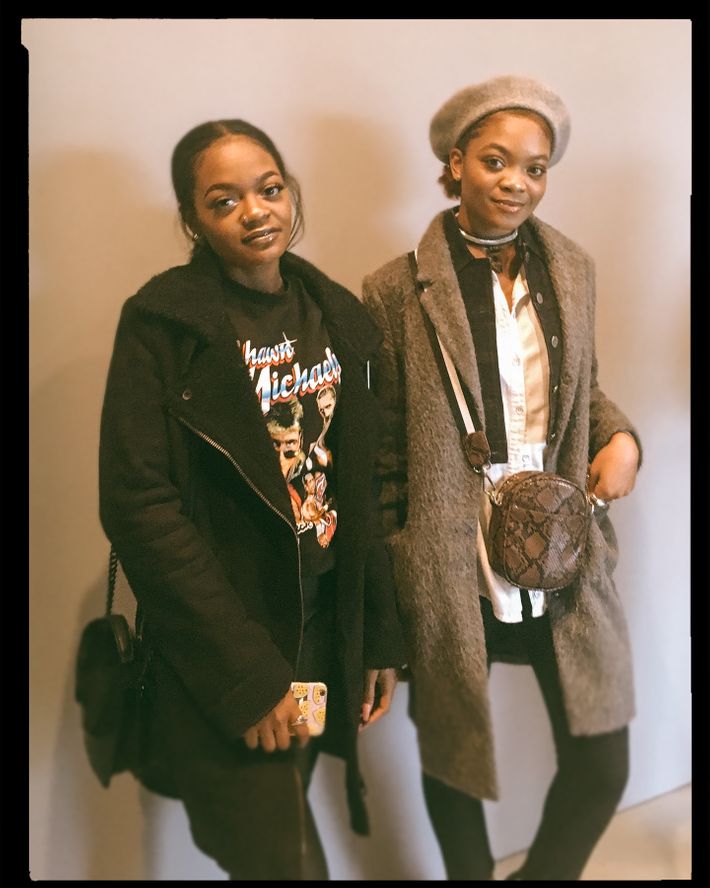 Alicia, influencer, 23, and Alexis, student, 22
How did you hear about the show?
Alicia: All my friends on Instagram have gone. It looks cool.
Are you here to planning to take an Instagram?
Alicia: Of course. Our strategy is boomerangs.
Alexis: Lots of different angled photos in the 60 seconds we do have. Angles. We're going to get low.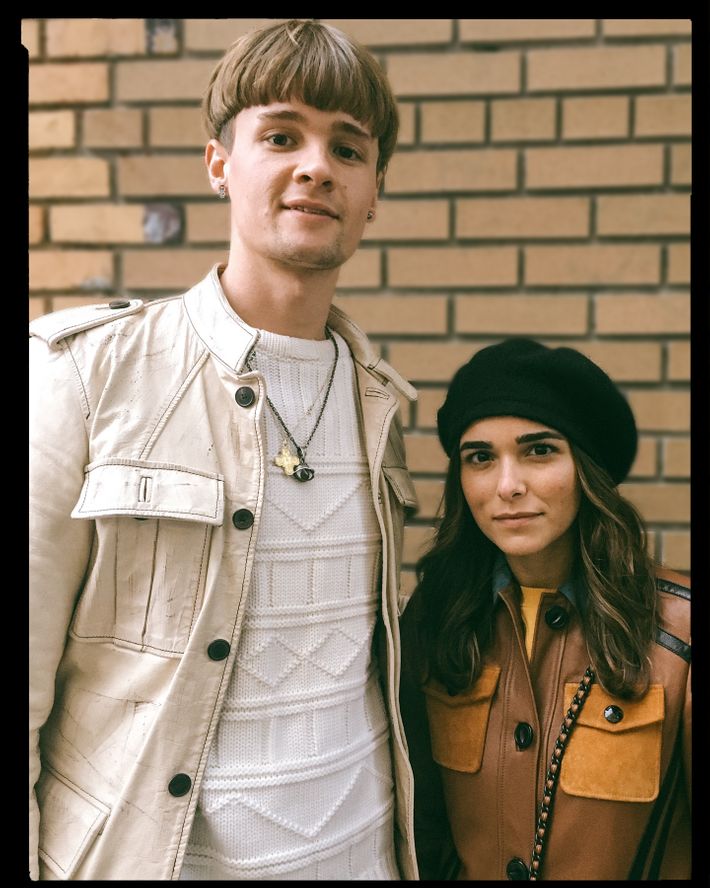 Becca, 25, floral designer, and Connor, 24, works in the restaurant industry
Are you a fan of the artist's work? 
Becca: I've really only seen pictures on Instagram.
Are you planning on taking photos inside? 
Connor: I think I'll take a video, although now that I know I only have 20 seconds I have to rethink the strategy!
Becca: You're going to miss the whole thing if you take a video! I'll probably take one or two pics, but I'll probably try to just take it all in, because we're only in there for a limited amount of time. I don't really want to take a photo, I kind of want to just chill.
Biel Parklee, the Cut's senior photo editor
Were you always planning to take an Instagram?
Yes, I kind of did some research of what pieces will be shown at the gallery. I brought my Insta360 camera and two iPhones to shoot as much as I can, since I heard there was a time limit for each piece. Specially the Infinity mirror room and polka-dotted environment were the perfect two pieces to do a 360.
Are you happy with how it came out?
They were too many photos I wanted to post, so I had to limit myself. I don't post enough photos of myself, so it did pretty well with a great backdrop.