The South African artist Zanele Muholi's self-portraits seem familiar at first: a sullenly glamorous, steady-eyed, dark-skinned woman, dressed up in what could be a nearly National Geographic vision of Third World exoticism. Except — wait, is that necklace made out of clothespins? And what is that pythonlike thing wrapped around her neck? "My travel pillows," she says, laughing, when we talk in November in New York, where her work is on display at Yancey Richardson Gallery. "Turned back to front." The effect is beautiful, playful, and disarming, but it's the stories they tell that matter most to Muholi: The one with the jeweled tiara, for instance, is a reference to how, until apartheid ended in 1991, only white women could be crowned Miss South Africa (nonwhite women could become Miss Africa South). The clothespin necklace is a tribute to her mother, who worked as a domestic.
The photographs are part of a series Muholi, who is 45 and lives in Johannesburg, has been working on since 2012, titled "Somnyama Ngonyama," which translates as "Hail the Dark Lioness." I met her recently in the basement club at the Public Hotel, with her crew of 23, whom she'd brought along from South Africa ("For me, it is very important for them to see New York and the art scene here," she says). Together, they put on a boisterous queer revue of singing, posing, and poetry. She was dressed in all black, with a bowler hat. Muholi calls herself a "visual activist," and she first became known internationally for a series of portraits of queer South Africans — mostly black lesbians — called "Faces and Phases," which she started in 2006. That project documented their exclusion from the postapartheid visual history of the country and insisted on their inclusion. Alongside her gallery show, her photographs can be seen in six subway stations around the city, from Soho to the Bronx, and in Times Square, as part of the Performa arts festival. That public display is important to Muholi — it's a way of restoring her subjects' dignity: "My photography is a therapy to me."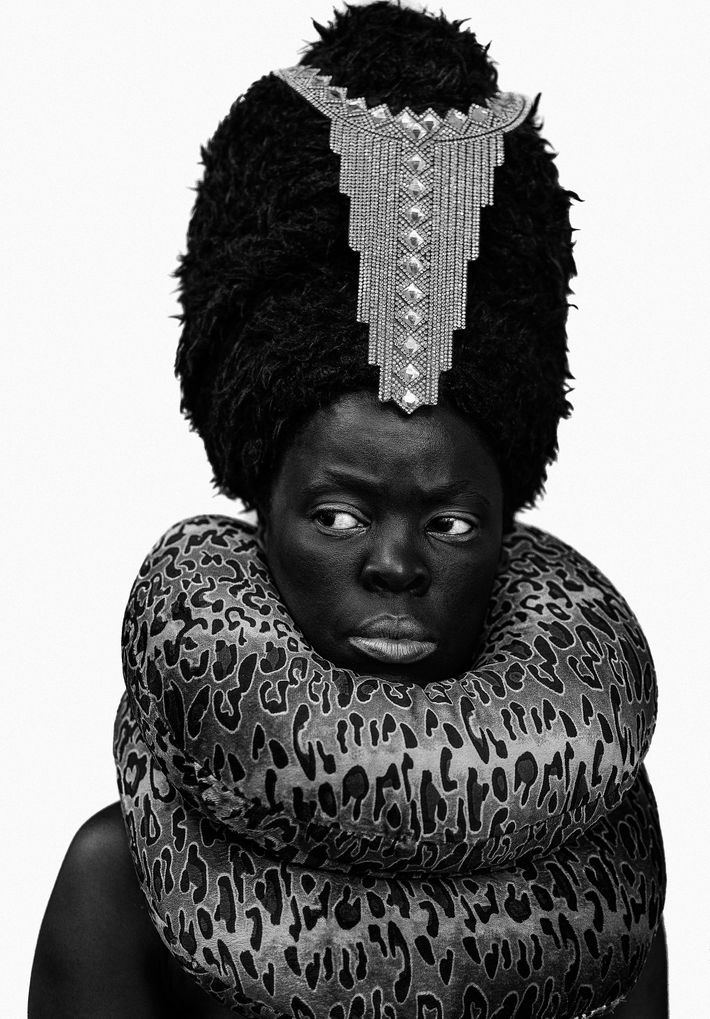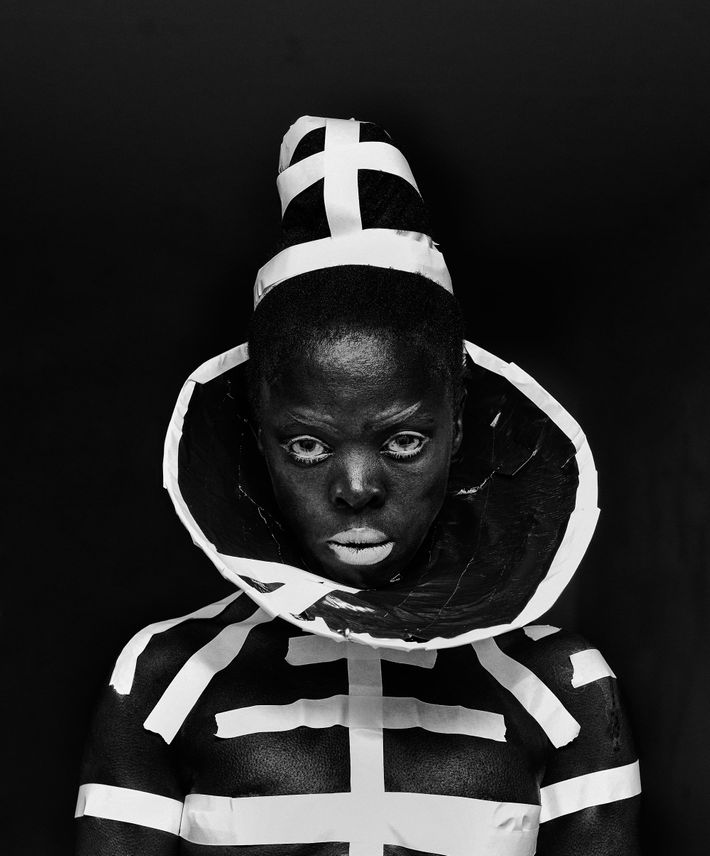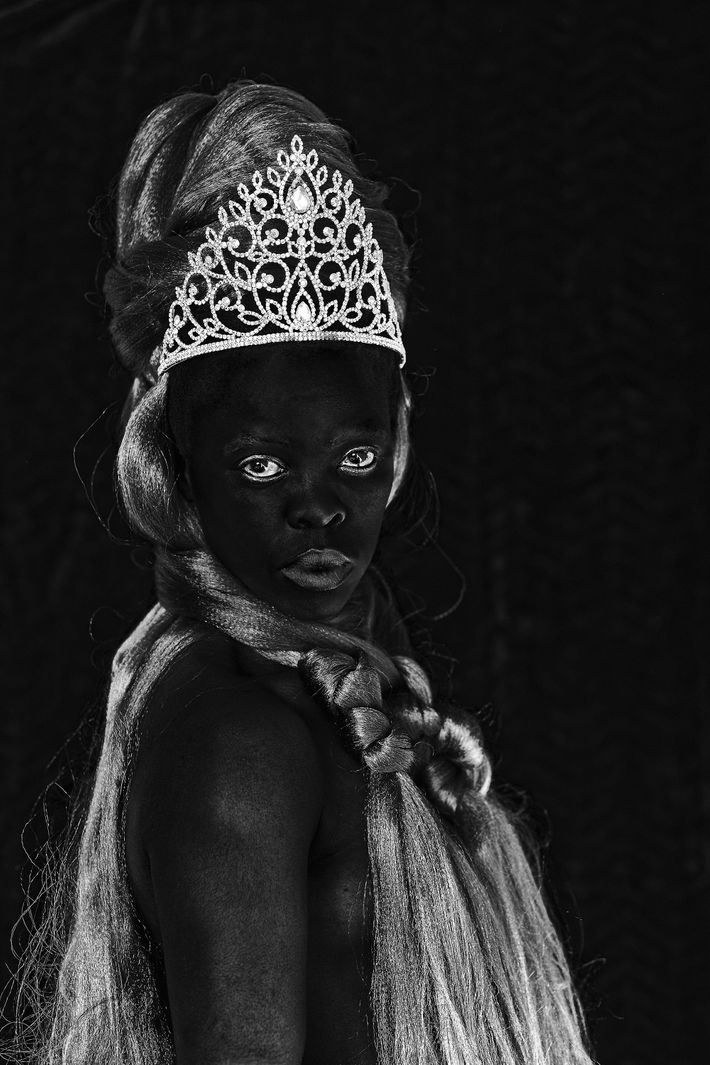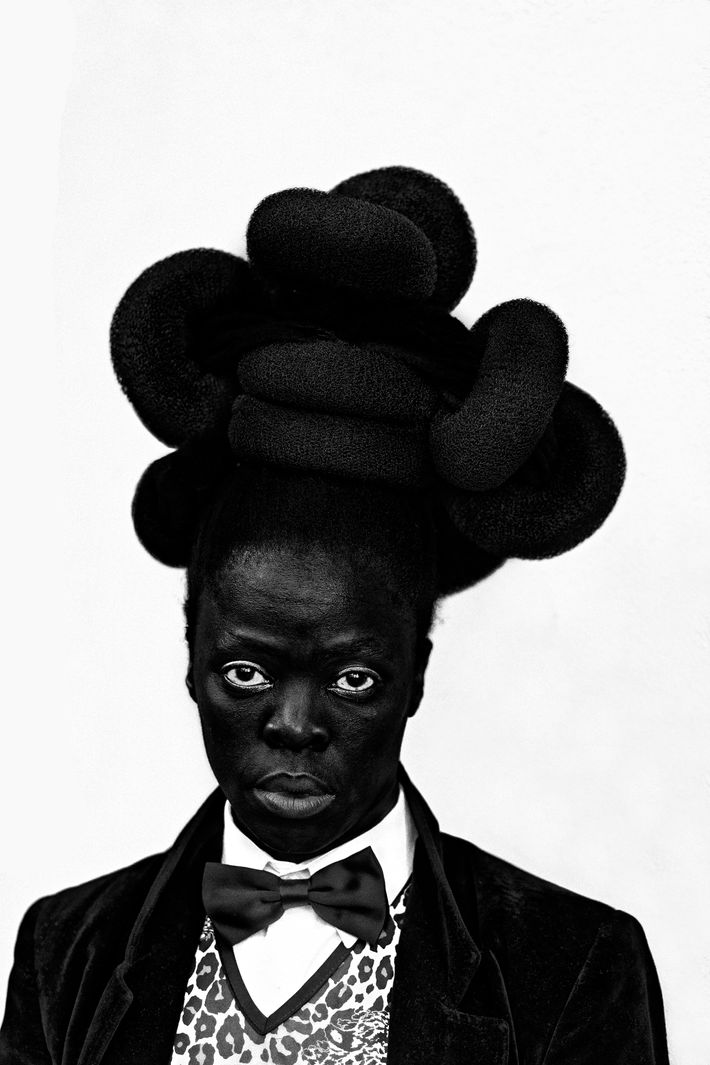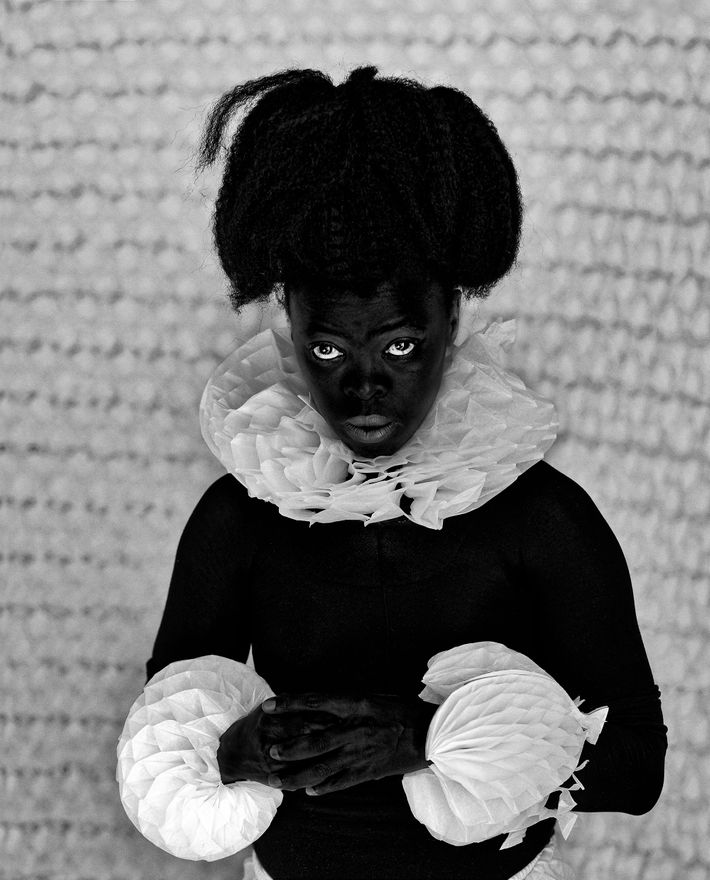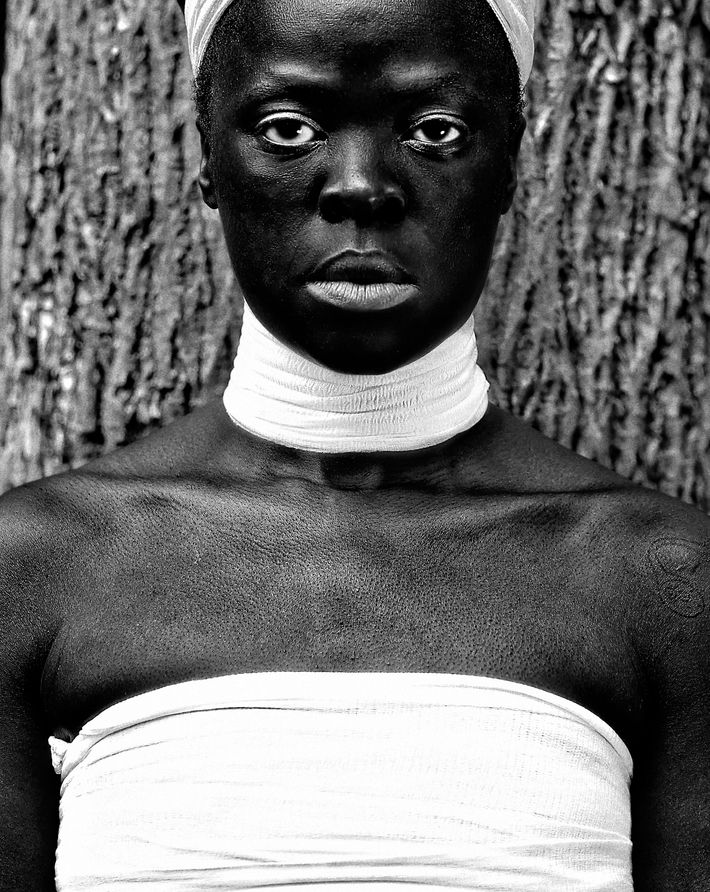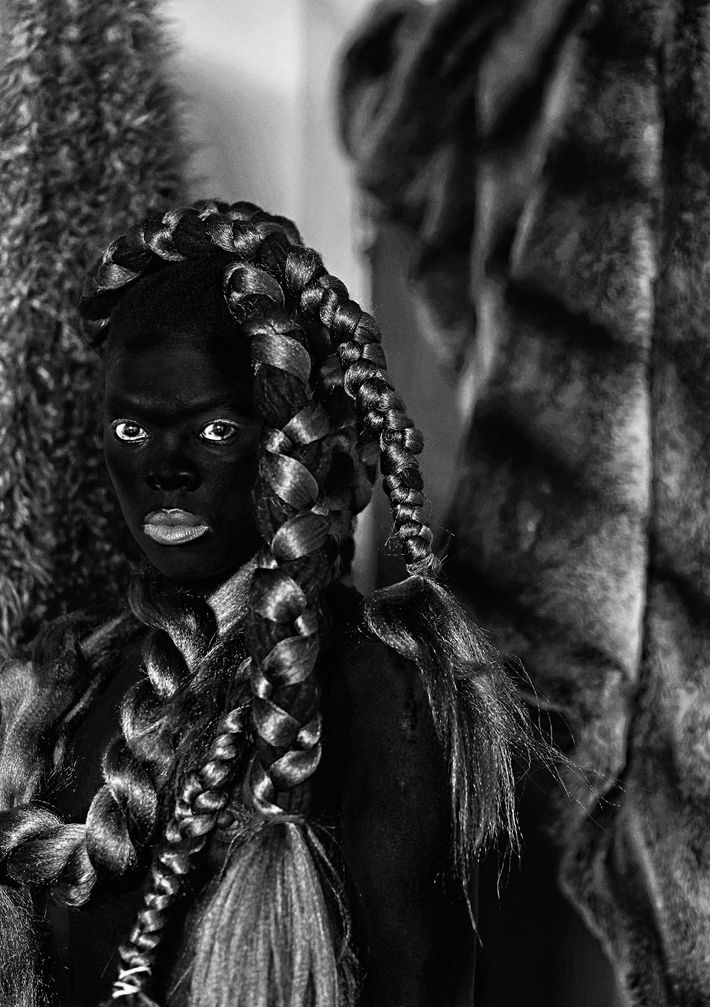 Top Image: Kodwa I, Amsterdam, 2017.
All photographs courtesy of the artist, Yancey Richardson Gallery, New York, and Stevenson Gallery, Capetown/Johannesburg
*A version of this article appears in the November 13, 2017, issue of New York Magazine.
*This article has been updated throughout since originally published.