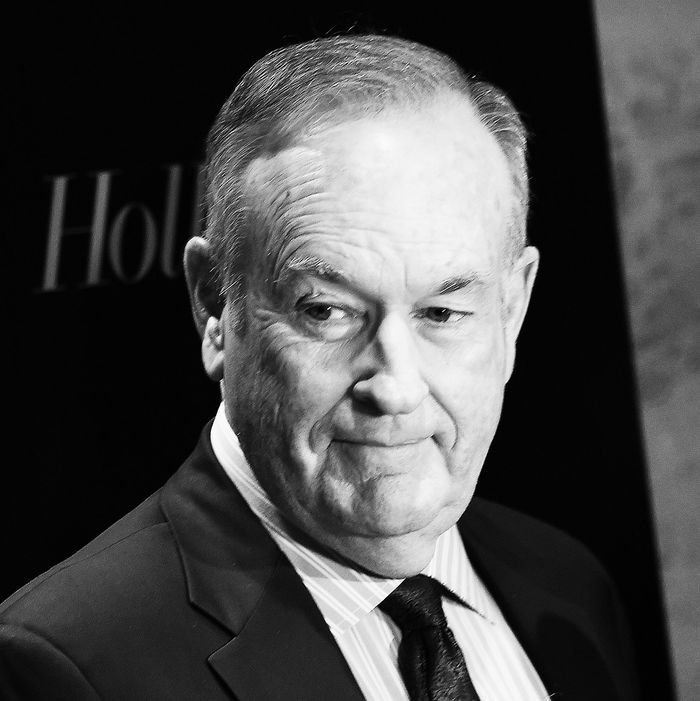 Bill O'Reilly.
Photo: Ilya S. Savenok/Getty Images
Two more women have sued Bill O'Reilly and Fox News for defamation. Andrea Mackris and Rebecca Gomez joined a suit filed by former Fox News producer Rachel Witlieb Bernstein earlier this month, which claims O'Reilly and his former employer have made made statements to the press which portray O'Reilly's accusers as politically motivated liars, the New York Times reports.
Like Bernstein, Andrea Mackris and Rebecca Gomez Diamond had both previously reached settlements with O'Reilly, who was fired from Fox News earlier this year, after it was revealed he and Fox News had shelled out millions of dollars to settle sexual-harassment claims against him.
Mackris, a former producer on the O'Reilly Factor, sued O'Reilly for sexual harassment in 2004, and Diamond, a former host on the Fox Business Network, accused him of sexual harassment in 2011. Bernstein complained repeatedly about O'Reilly's behavior to the Fox News human resources department in 2002, but her allegations against the host did not include sexual harassment.
In the suit, the women point to a recent interview Rupert Murdoch, the executive chairman of 21st Century Fox, gave London's Sky News, in which he referred to the allegations of sexual harassment at Fox News "largely political" and said "there are really bad cases and people should be moved aside. There are other things which probably amount to a bit of flirting."
"They are tired of being smeared with lies by a bully who thinks that his victims are afraid to answer to them," Nancy Erika Smith, a lawyer for the women, said in a statement to the Times. "They are standing up for the truth, joining the many voices of brave women who are no longer tolerating abuse or being silenced."
Neither Fox News nor O'Reilly have commented on Mackris and Diamond joining the suit, though a lawyer for O'Reilly did release a statement after Bernstein brought the case earlier this month, writing that it had "absolutely no merit, and Mr. O'Reilly will respond aggressively in court."